NORMAL SERVICE IS RESUMED...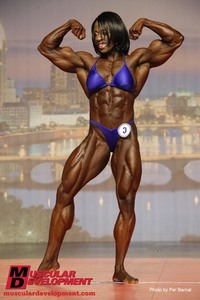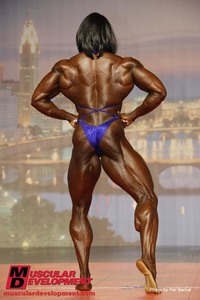 No 'bumps', no 'distortions'. Or at least none that the judges took offence to anyway.
Iris Kyle
became Ms International for the 4th time at the 2009 Arnold Classic.
BUT HOW DIFFERENT IT MIGHT HAVE BEEN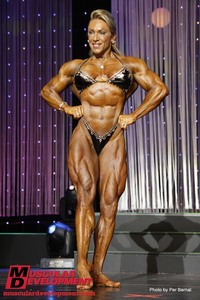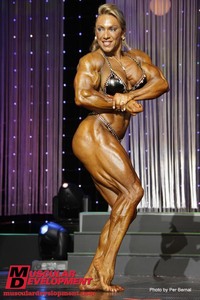 Iris' physique was, for me (and I know nothing), at its most epic at that show. If ever she looked like she ruled as she did, it was then. But at the same time I'm looking at the women who she beat that day (and pretty much every other day too), and I can't help wondering, what if...? What if runner-up
Debi Laszewski
or 4th place
Heather Policky
had got the nod that day? What if Yaxeni - who placed 3rd but for my money looked miles ahead of her 2008 Ms International self - had defended her title?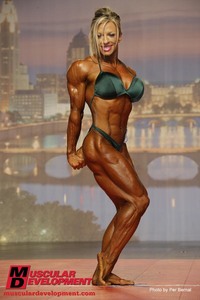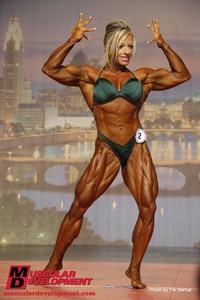 When the perceived foregone conclusion was always, without exception, realised, all but the biggest Iris fans simply got bored. Would it have made a difference to what was about to happen to pro Female Bodybuilding if the Ms International had started to crown different winners? Debi went on trying for years after this, but for Heather this was the penultimate show. She could have won here, she could have won the Olympia.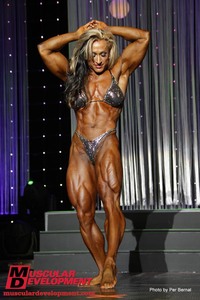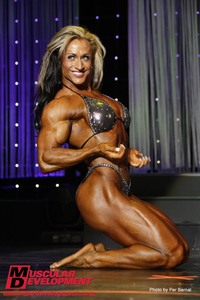 Would she have continued if she'd won either? Would it have given the division the shot in the arm (if you'll excuse the expression) it so badly needed? Would it merely have meant a year or two extra at the Arnolds before it was axed, or would it have made absolutely no difference at all? One thing it might have done is to have given the Ms International an identity distinct from the Olympia. But it never happened.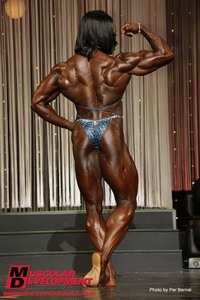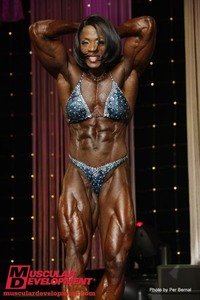 Iris had become, to all intents and purposes, invincible.
BIKINI BOW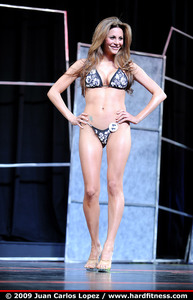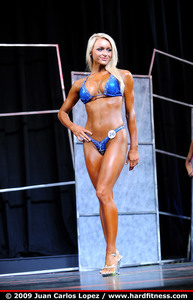 No pro Bikini division, but for the first time Bikini at the Arnold Amateur. There were two classes:
Gia Allemand
(left) won the A class,
Ali Sonoma
the B. I guessed Ali won the Overall "posedown" between the two. And believe it or not, I guessed right.
Sarcasm aside, this meant that in the pro show there were three different female classes (BB, Figure, Fitness) and in the Amateur show four. For the men, on the other hand, there was just one choice whether pro or amateur - Bodybuilding. Compare that to now with the 212 and the Classic Physique and Physique and they've probably thrown another one in by now as well and called it Model Physique or something. This is definitely one of the stories of the last ten years (at the Arnolds and elsewhere), albeit one we are less interested in - more choice for the boys, much the same for the ladies.
WHERE WERE THEY THEN?
NICOLE WILKINS
- Fitness (8th)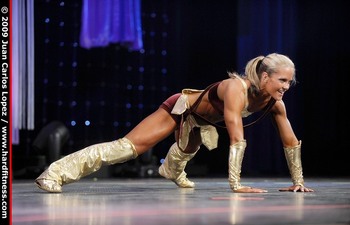 JULIANA MALACARNE
- Figure (13th)
HEATHER GRACE
- Amateur Figure D (2nd)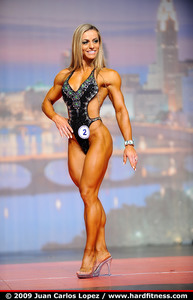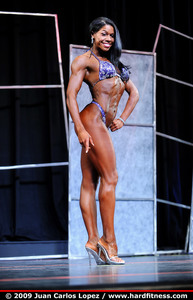 I think it's safe to say that in both cases improvements have been made!
Note the one-piece is still in effect.
AUTUMN EDWARDS
(now
SWANSEN
) - Amateur Fitness C (Winner)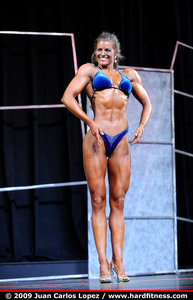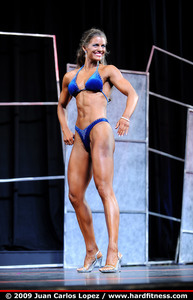 As above, improvements have been made!
YES, YES, BRING ON THE AMATEURS!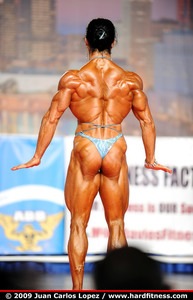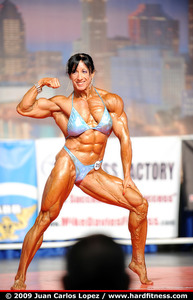 There was quality on display in every class in the Female Bodybuilding division at the Amateur show. Tellingly though, little of that quality went on to bigger and better things, and apart from one notable exception -
Rita Bello
(above) - none of these magnificent women are competing as FBBs anymore if they are competing at all.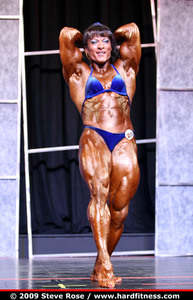 In what we now realise was her customary mind-boggling, groin-activating shape, Rita won the Heavyweight class that year. She needed to be that good to leave gorgeous
Geraldine Morgan
(3rd, now a consistently unsuccessful Physique competitor) and the much-missed-in-my-house runner-up
Alevtina Goroshinskaya
in her wake.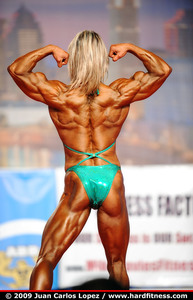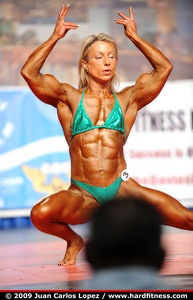 Rita was joined in the Overall posedown by the Blonde Bomber herself, Lightweight class winner
Johanna Dejager
- and I would bet that guy whose head is obscuring your view probably still replays in his head what his front row seat allowed him to see multiple times per day. He'd be rich if it were possible to make videos of memories...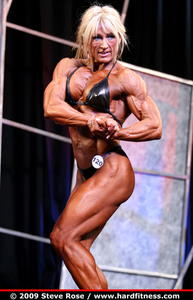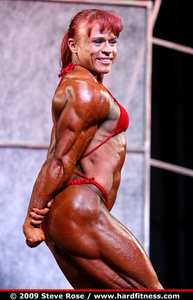 Meanwhile, among the Middleweights, 2008 Lightweight winner
Joanne Stewart
looked like she'd found an even finer razor with which to sharpen her conditioning but only finished 3rd, one place ahead of Finnish behemoth
Salla Kaurenen
.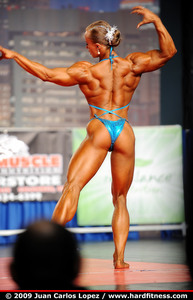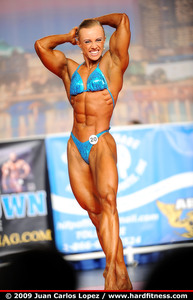 The Middleweight and (I imagine slightly controversial given Rita's impression of a living anatomy chart) Overall winner was the undeniably gifted
Elena Shportun
. Seriously, if that guy could put his memories on film, he'd be minted for life!
BRITISH INTEREST?
Still a negative on that, I'm afraid.