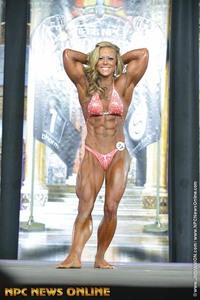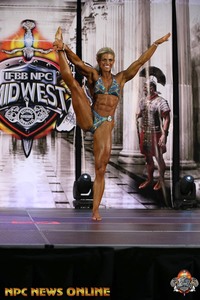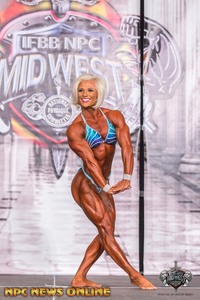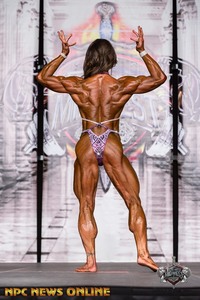 In 2014, it was the show where
Dani Reardon
made her pro bow. A year later,
Autumn Swansen
's ex-Fitness competitor skills helped to win her her first Physique title.
Brooke Walker
was runner-up there in 2016 in her first pro show, and last year it was where
Jill Diorio
's epic calves impressed (fans if not so much the judges).
It's fair to say that over the last few years the St. Louis Pro has been worth checking out, and today we'll be doing just that with the Physique class of '18 there.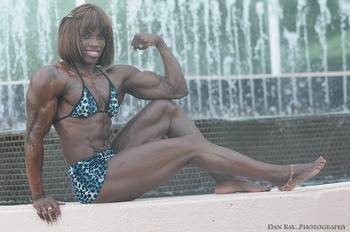 Candice Carr
will be a familiar face (and ripped hard body) to readers of a certain age. Well, did you know that this year she's made a comeback? Not as the Bodybuilder she was, I'm afraid, but rather as the new St. Louis Masters Physique champ.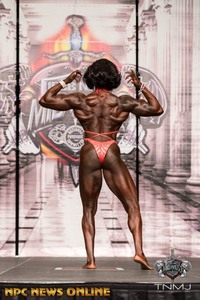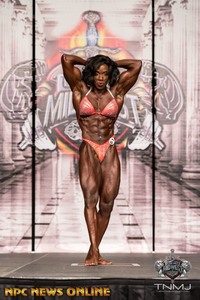 The Trinidadian former Central American Bodybuilding champ hadn't competed since the early noughties as far as I can tell, but was back on stage at the Atlantic Coast Pro in early March before hitting St. Louis three weeks' later. She doesn't give much away
on social media
apart from her faith, but she did say "there are no words to adequately describe the joy I feel at my achievement" after her win (before going on to thank God and Jesus). Placing 4th in the Open Physique class as well made for a very satisfactory return, and she certainly hasn't forgotten how to hit an abs and thigh pose, has she?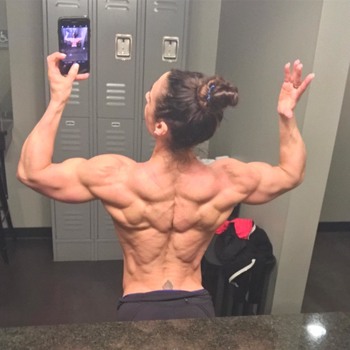 We featured
Sarah Fechter
(briefly) in last week's
Tube Watch
, and here she is again, seven days before the St. Louis show (above), and glammed and tanned on stage.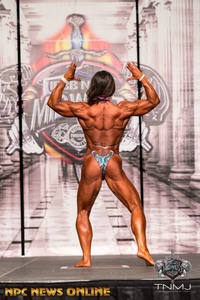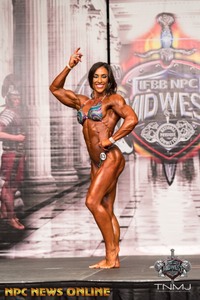 We would be tempted to boast that Sarah is our "discovery" of 2018 so far if it weren't for the fact that she's been competing as a pro since 2015, initially in Figure, then from 2016 in Physique. In the Research Team's defence, she has a single top 10 finish - 4th at the 2016 Chicago Pro - to her name, but they are still clearing out their desks. Once again, FMS finds itself needing to hire researchers, preferably - for once - researchers who aren't going to embarrass us. Applications should be sent to the usual address.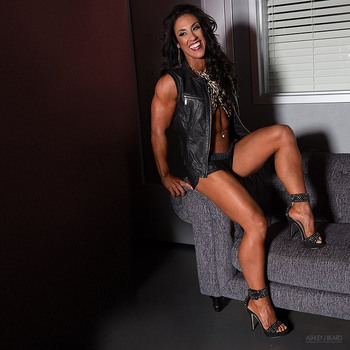 Anyway, Sarah... She's a Bachelor of Exercise Science with her own Fitness club, even her own "Sarah Fechter Games" coming up from May 21st. "Fitness saved my life", she says, and you can find out how in
this candid YouTube interview
from last April.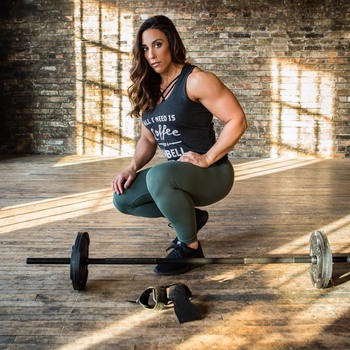 For more Sarah still, follow
this incredible, gorgeous woman on Instagram
.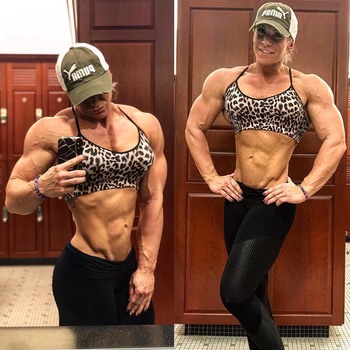 And while we are in the realm of the gorgeous, the stunning
Stephanie Flesher
made her pro debut in St. Louis - the first time we've seen her on stage since the 2016 USAs.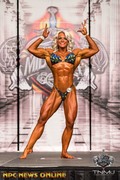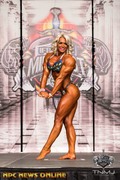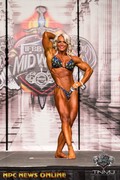 That was when she won her pro card, and enough FMS readers were impressed to put her into the
Hot and Hard 100
at #73 the following spring. Sadly, she disappeared from this year's list, but I would guess that now she's back competing (and
sharing saucy shower clips on her "Firece Fit Steph" Instagram
), she may well reappear in the
Hot and Hard 100
in 2019.
This is just the beginning,
she said after her pro debut, before promising us that
I'm gonna keep getting better. I'm gonna drop jaws...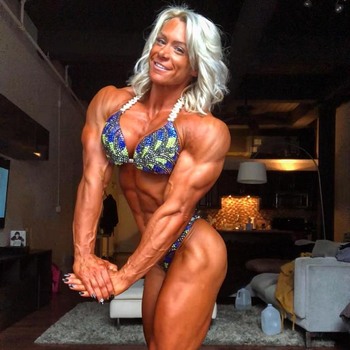 Mine has been on the floor for some time.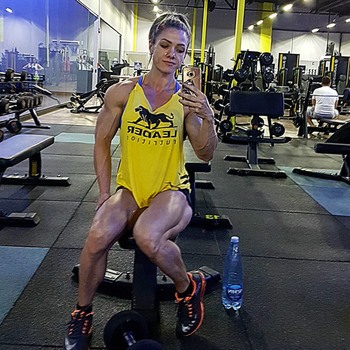 A new wave of Brazilian IFBB Physique pros have been doing rather well over the last couple of years (
Dany Castilho
,
Priscila Cavilha
,
Ivie Rhein
and so on), and at this year's St. Louis Pro another title for Brazil was delivered by the very classy
Marjorie Beck
. 1st here, she had already shown 2018 form, finishing runner-up to
Natalia Coelho
(Brazil) at the Atlantic Coast Pro earlier in the month.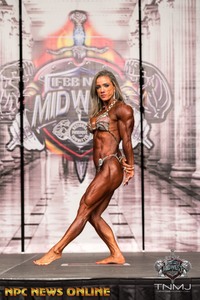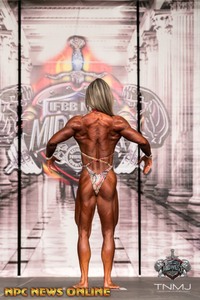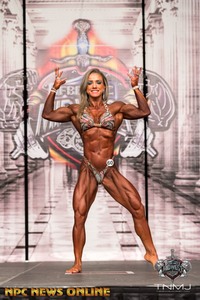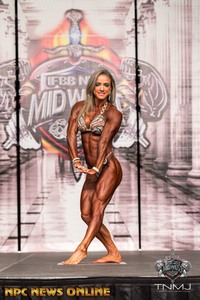 Marjorie is never the biggest woman on stage, but she's always as sharp as a razor, and this show was no exception. She went to the Olympia last year, and now she's booked her place there again.
I came to compete, win and secure the place for Olympia,
she said afterwards.
Mission accomplished! To be champion is to reach a goal that brings several new paths and with that new goals
- she is a bit of a thinker, a philosopher even, as well as being a ripped Physique goddess, you see.
This is how life moves.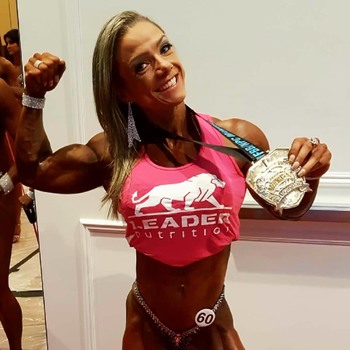 For more heaviness and sweaty gym selfies follow
Marjorie's Instagram
.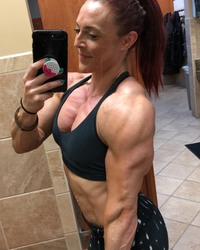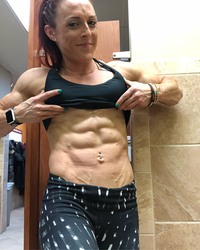 And finally, Katie.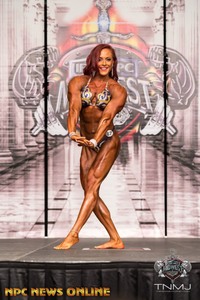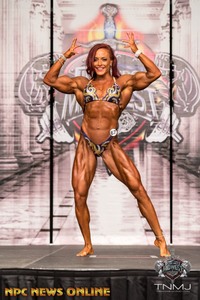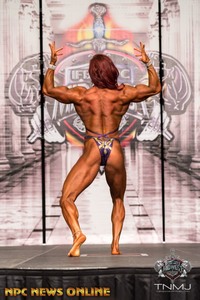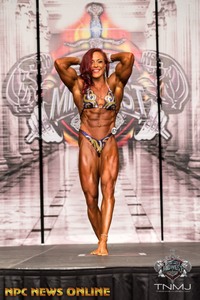 Though she grows ever more popular with us fans, Katie has had her ups and downs over the last couple of years in terms of contest results. Unplaced at the majority of shows she's done since 2016, there has been the occasional bright spot - 2nd in Omaha last year, for example. St. Louis proved to be one of those occasions when the judges liked what they saw from Katie. She finished runner-up to
Marjorie Beck
, and felt "so grateful" to do so in "tough line-up of great athletes". I reckon the smile says it all.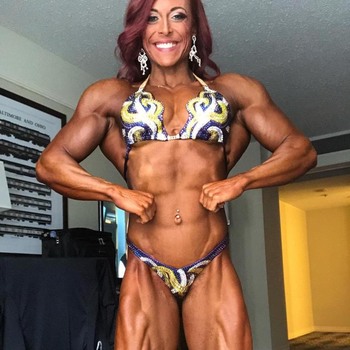 Check out all the results from the show and many many more images of these amazing Physique women and the rest of the line-up in St. Louis
here on NPC News Online
.