When three-time IFBB pro winner, top 10 Olympian and FMS heartthrob
Jessica Reyes Padilla
places 10th, even allowing for judging misdemeanours, it's a fair bet she was part of a quality line-up, and so it was at the 2018 IFBB Europa Orlando.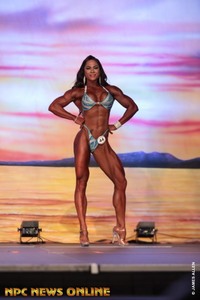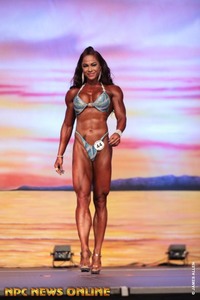 Canada's
Melissa Bumstead
, Canada's
gorgeous
Melissa Bumstead
, provided some of it. Just look at the cuts on those legs! Perhaps at some point those legs have been called "the best legs in Figure", but Melissa's were not the legs being most talked about on this occasion. Melissa will doubtless go on to win many pro titles in a long and glittering career, but here she and her legs were not winners - Melissa placed 4th.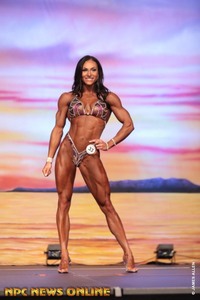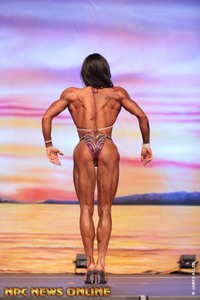 Sadly - and this is unusual - the quality of NPC News Online's coverage did not really match the quality of the line-up, not in terms of the pictures anyway. Bit blurry they look to me. Thankfully though, this is not the only coverage of the event we have, and perhaps better still, this other coverage - courtesy of
Bodybuilding and Beyond
- allows us to watch all 19 women in this obviously quality line-up in motion.
Here they are, from #30
Yordana Alayon
to #48
Linda Simnick
.
See if
you
can spot "the best legs in Figure"...
Well?
The correct answer was #40,
Felisha Livezey
.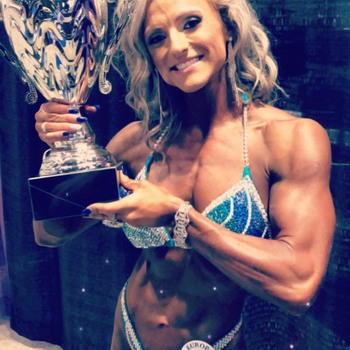 Not the most familiar name in the line-up by any means, Felisha hadn't previously competed since the 2016 NPC Universe but "stole the show" on her pro debut.
I just decided to do this one and it worked out kinda good,
she said afterwards.
I'm going to the Olympia, it's so exciting... I never thought in a million years it would happen.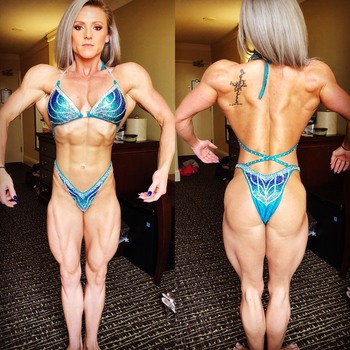 Now, about these "best legs in Figure". Don't be under the impression that anyone of any note was claiming this, it's just the thoughts of some random forum head, and perhaps seems, at first, to be an impossibly bold statement to make. However, what's been interesting is that since that claim was made on her behalf, plenty of other heads have chipped in on Felisha's thread not (as is customary) to mock, but to confirm.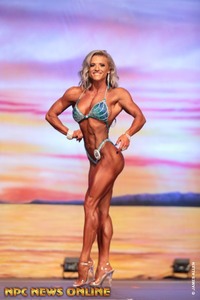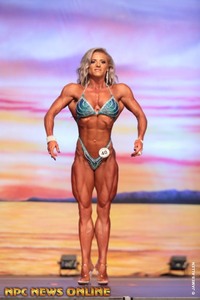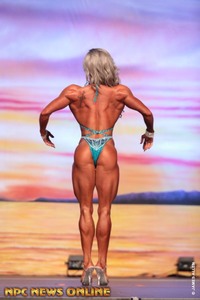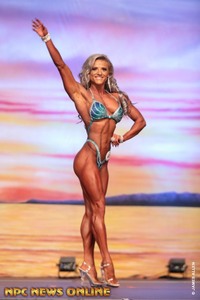 That is an understatement,
writes one.
If you have an account for HerBiceps, I'd suggest you check out her videos. The way she flexes her quads are unlike anything you've seen out of a Figure competitor.
Again, this seems an impossibly bold claim. I mean I've seen a
LOT
. But he goes on -
I kid you not. Her legs are THAT insane.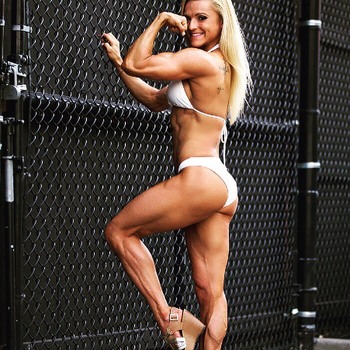 Felisha in 2016
The clips they are talking about are nearly two years' old now, dating back from that NPC Universe win when she turned pro. New footage will be available on
HDPhysiques
"in the very near future" apparently. FMS will not be the only ones looking out for it.
You can
follow Felisha on Instagram
. She isn't planning to do any more shows before the Olympia, but intends to "work on some weak points" over the next few months.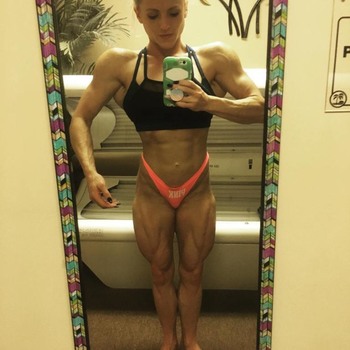 She's probably not talking about those legs.