BRITAIN'S KATE ERRINGTON WINS THE ARNOLD CLASSIC AUSTRALIA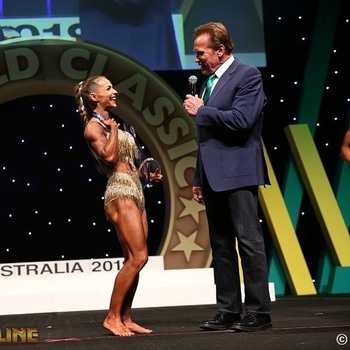 I would love to say "so read the headline on the [insert name of mainstream UK news source, the BBC, for example]", but neither the national nor even the local media around Kate's Maidstone home has picked up on her achievement. Not
yet
anyway.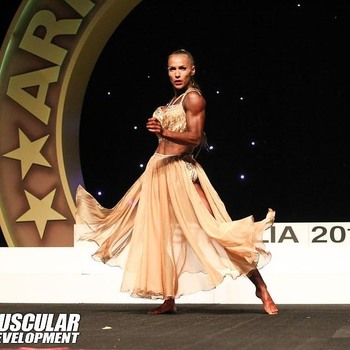 After Kate's remarkable 2nd place at the Arnolds
at the beginning of March, FMS (not very boldly) predicted that "She's going to Australia for the Arnolds there next, and she'll be among the favourites to win", so her triumph Down Under was not a complete surprise. On top of that, the fact that
Whitney Jones
, who both coaches Kate and was the only woman to beat her in Ohio, had decided not to bother with the long trip to Melbourne served only to shorten Kate's odds and make her the favourite.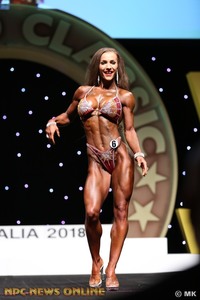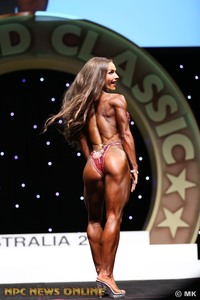 She still had to win though, and win she did, looking even better than she had earlier in the month on her pro debut to finish 2nd in the heels and turns round before blowing the rest of the field away with her routine to place first by some distance.
What an AMAZING weekend,
she wrote after it had begun to sink in.
2 weeks ago at Arnolds Ohio was a dream come true, now this???!!! I am on Cloud 9. THIS IS CRAZY.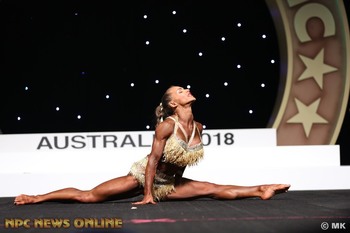 Indeed it is. British women may have won Bodybuilding titles in both the distant and recent past. Lately we have also celebrated our first pro Physique win, but, they have never got close to winning pro Fitness titles. Then
Emma Paveley
became the first British woman to win one last year in Vancouver. It was against a much smaller field than Kate had to deal with though, and
all
of the women who Kate beat in Ohio
and
in Melbourne finished above Emma at the Olympia last year. Kate's win is, without question, the greatest British pro Fitness display ever (her 2nd at the USA Arnolds being the previous best!). Her pro career has had the most sensational start possible.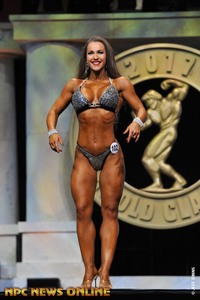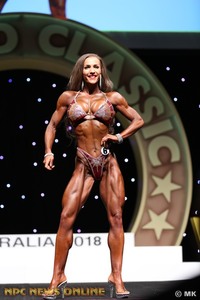 Looks like the suit's been upgraded too! Kate's amazing progress from (left) the Arnold Amateur 2017 to (right) her irresistible winning pro package at the Arnolds Australia, March 2018
And it was only around this time last year that she was winning the Arnold Amateur to gain that pro card. The improvement she has made in her conditioning is nothing short of incredible. She obviously chose wisely when she hired Jones as her coach.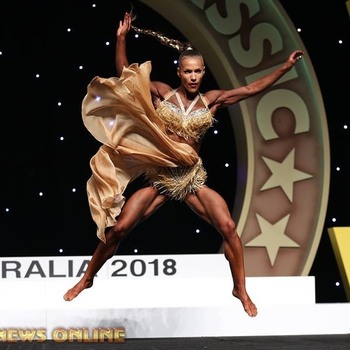 But most important, I think, is the fact that Kate is a born performer. It's what she does as a day job, after all. Burlesque shows, fire-eating... Kate, it seems, is never happier than when all eyes are on her.
There's a saying, 'Dance like nobody's watching...' but where's the fun in that?
she wrote recently.
I want EVERYONE to be watching.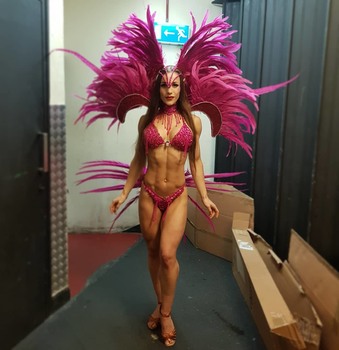 This win makes her Olympia qualified, and everyone will be watching her as a potential champ there now. Meanwhile, we won't take our eyes off her prep
on Instagram
.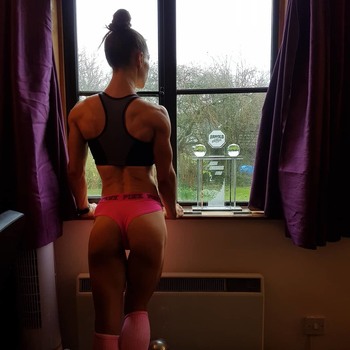 Enjoy!