Something new to FMS today.

A chance to vote (don't worry, there's no lists of 100 women or anything!) for this month's Pic of the Month from a lovingly selected shortlist of five images.

Check them out then follow the link at the bottom to vote with a single click.
PAIGE SANDGREN: TO BE EXPLORED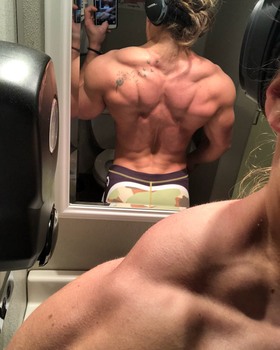 Some rather racy, arty new shots of Paige on the forums recently, but we couldn't resist this good old-fashioned topless back selfie. So much to see, so much to explore...
MICHAELA AYCOCK: DRESSED UP VEINS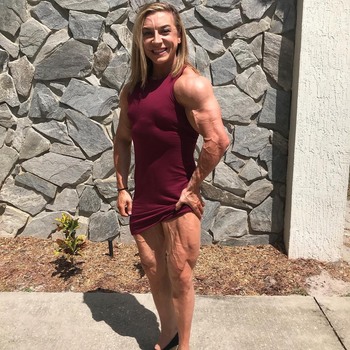 For the first time, Michaela has been doing a bit of glamorous schmotography work as well, and very exciting the results of that work have been. She doesn't really need any fancy lighting to bring out her freaky vascularity though. Not the tightest of dresses, and that's a good thing - if it were any tighter we'd probably spontaneously combust.
YEON WOO JHI: CELEBRITY MUSCLE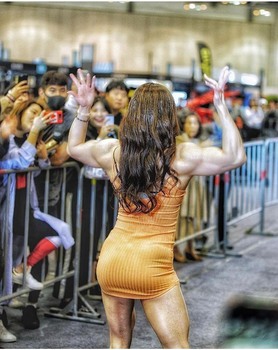 Not so much a nominee because of Yeon's physique (although those shoulders are fantastic) but more because of the sheer excitement on some of those fans' faces. This is exactly how it should be for all muscle goddesses. Adored. Idolised. Always.
ANGELICA ENBERG: DISGUSTINGLY PEELED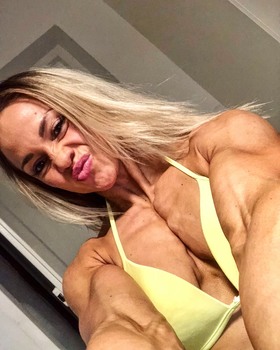 She's spent the best part of two years building herself up, and now it's time to reveal the results. And the results are (s)pectacular, but it's the facial expression (if you can drag your gaze up there for just a moment) that says it all: "Look what I have done to myself. I am muscle and skin and I feel
AMAZING!
OMG I am such a freak and I
LOVE
it!"
VALENTINA MISHINA: MEAT FEAST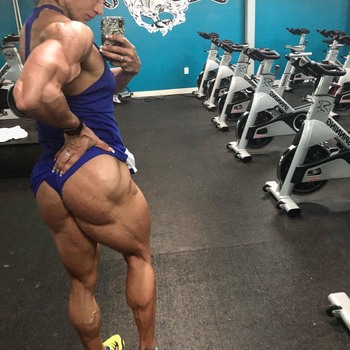 As she's currently posting at the rate of one Hall of Famer per day, there was no doubt Valentina had to feature in our poll, but it wasn't easy to choose which pic should make the shortlist. We listened to our loins and our loins said this glute, ham and calf treat.
OK? Made your choice?

Great!

Voting is simple,
CLICK HERE
then select your favourite image and click vote.
We'll post the winner next month when we invite you to vote for May's best.

Enjoy! And thanks for voting.