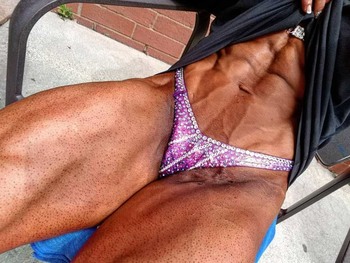 It seems like only the other day
[because it was?! - ed.]
that we saw
how Emily Schubert's brand of ripped exhibitionism had made her one of the brightest new stars in the female muscle lovin' firmament
, and already things have moved on. Right on cue she goes and wins the Overall Physique title at the Jr. USAs last weekend, so from now on you'll need to add "ifbbpro" to her "emschub" moniker to find
her on Instagram
!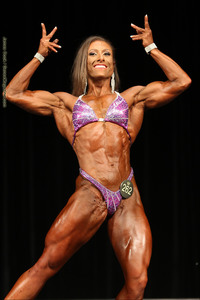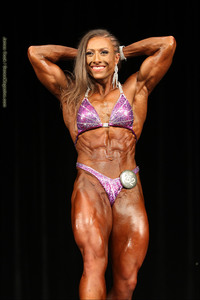 On stage she looked magnificent - and needed to. It wasn't perhaps the biggest Physique field, even for this (arguably) most minor of national shows, but - in my ignorant opinion anyway - Emily had to see off significant competition both in her class (particularly
gorgeous, beefcake Shannon Seeley
) and the Overall posedown.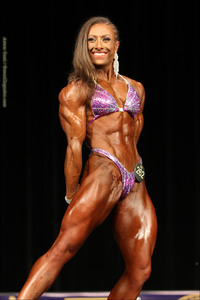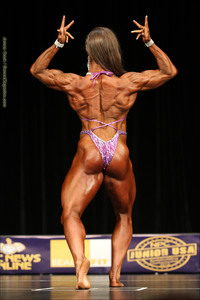 I can't believe I achieved a lifelong dream tonight,
she wrote in all her own caps afterwards.
HARD work pays off. "IFBB Pro Emily Schubert" - I DID IT!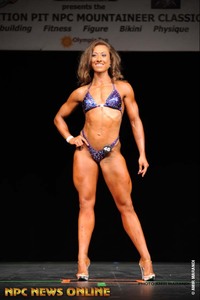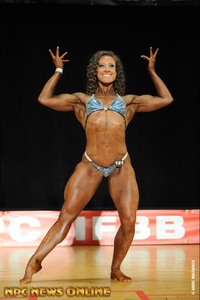 It's been quite a rise. Just two short years ago and Emily was among the Figure "novices" at the NPC Pittsburgh, and even though she entered the same championships in Physique last year, she was still slight enough to line-up in Figure as well.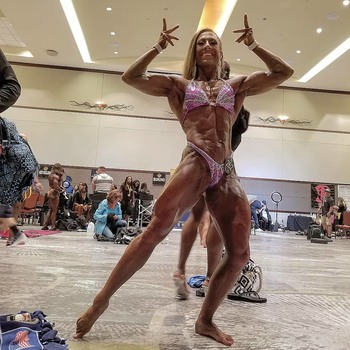 She has certainly unleashed the beast within in the last twelve months, and the joyful exhibitionism of her "world-class muscles" that has accompanied it has endeared this "hard, muscular fox" to forum members and Tumblr bloggers in serious numbers.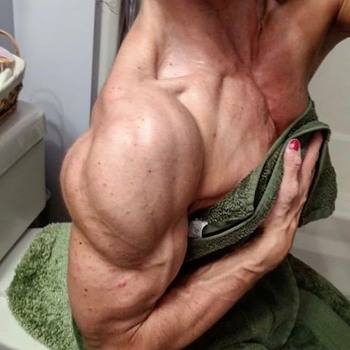 She continued to tick all the boxes with pre-show topless back shots from the hotel...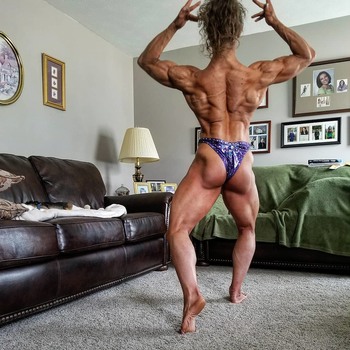 And in the days after her return home, yet more intense, eye-watering freakery...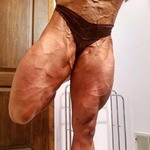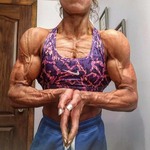 Emily on Instagram
- now with added ifbbpro!