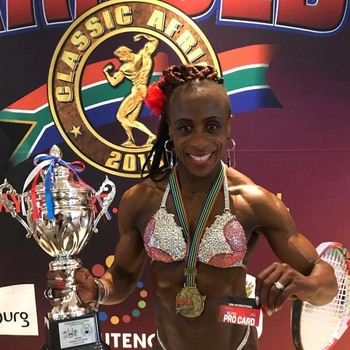 Our final lady of the week with a reason for a post-contest celebration is Britain's
Ade Bishop
, who was rewarded for making the unusual (for a Brit) move of competing at the Arnold Africa with an amateur win and brand spanking new IFBB Elite Pro status. Don't ask me the difference "Elite" makes, but it allowed Ade to compete with the Elite Physique pros the following day and actually earn some money for her 3rd place.
Time for some well-earned R & R.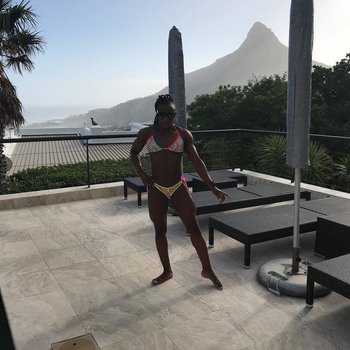 Follow
Ade on Instagram
.
And speaking of R & R, FMS will be taking a break for the next couple of weeks.