SWEAT 101
Perspiration (aka "sweating", or "diaphoresis") is primarily a means of thermo- regulation in humans, achieved by the water-rich secretion of the eccrine glands. Its evaporation from the skin surface has a cooling effect. Hence, in hot weather, or when the individual's muscles heat up due to exertion, more sweat is produced.
Wikipedia, "Perspiration"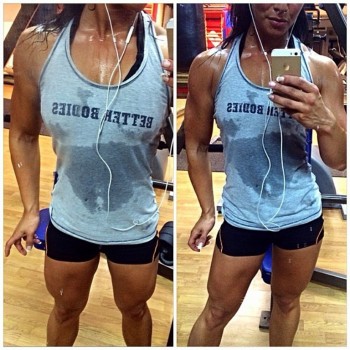 SWEAT SONG
You know what I want
You know what you got
I'm thinking you and me
Somewhere getting sweaty
Ne-Yo, "Sweaty"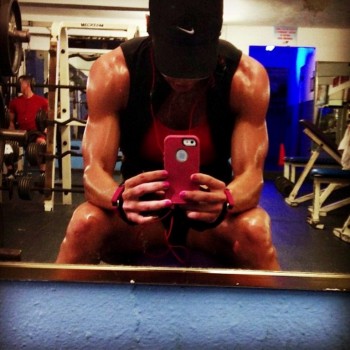 MORE IS LESS
Women have more sweat glands then men, but men's are more active.
US National Library of Medicine, "Sweating"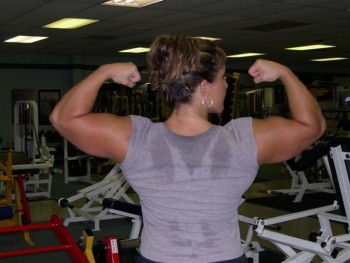 MORE IS MORE
The most in-shape will sweat the most, and the most quickly, because their bodies are conditioned. Regular exercise allows your body to cope with the heat generated by muscle contractions. One, the volume of blood carrying oxygen to the muscles is up to 20% higher, and this provides the fuid for your sweat. Two, you start sweating sooner because your body is programmed to recognise the need for cooling. Plus, the more effectively you sweat, the more sodium you hold onto, and that prevents muscle cramps, and that, in turn, means you can work out for longer.
Diane Stopyra, "Why Sweating Is Good for You"
MEDICAL OPINION
A sweaty body looks attractive to people, implying active, fit, tough, and resilient.
Dr Mike Bergeron, National Institute for Athletic Health & Performance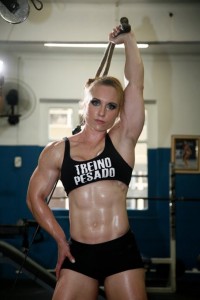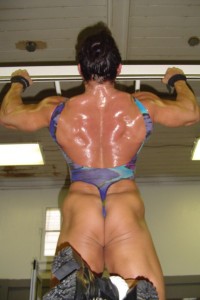 BREAKFAST OF CHAMPIONS
Bent over, drenched in sweat, at the point of exhaustion, when nobody else is looking.
Mia Hamm, "The Vision of a Champion"
SWEAT EXTRA
A
sweaty
- and breathless -
Monica Mollica
.
Enjoy!