OK, once again, here we go...
THE FMS
HOT AND HARD 100
100
GAL FERREIRA YATES
RE-ENTRY

Fitness Expert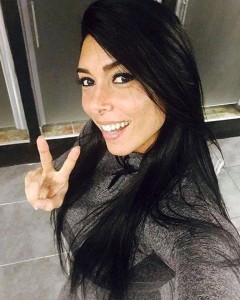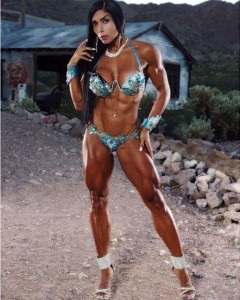 Absent from last year's list, Mrs Yates returns to the
Hot and Hard 100
- just.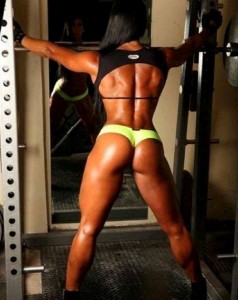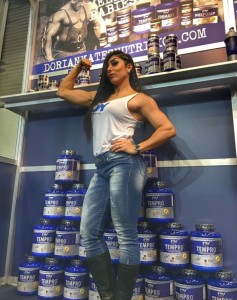 Does anyone remember the first photos they saw of Gal? It must be 10 years ago now - I recall a bikini shoot by a pool in chunky heels. She was hot and hard then, but for my money she's even hotter and harder now, especially that age and gravity defying
bum bum
. The pic bottom right above is Gal at FIBO just a couple of weeks ago. Doesn't she look stunning?
99
JESSICA SESTREM
NEW ENTRY

Curvy Muscle Sensation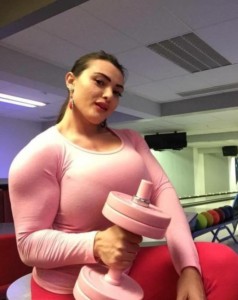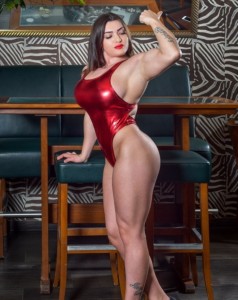 I am a unique combination of voluptuous feminine curves in all the right places combined with sexy muscles,
Jéssica says, and enough of you agreed to give the 24-year-old her
Hot and Hard 100
debut. Jéssica started in martial arts - jiu jitsu, I believe - blond and a lot less shall we say "voluptuous". Her look has evolved via a stint in Bodyfitness competitions, and as far as the brethren are concerned, it's a winner.
She's so thick now,
writes one forum poster.
I didn't see this coming but I love what she's done, she looks incredible!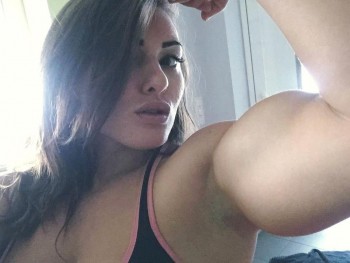 Check out her
Curvy Muscle Sensation
website. And if you think pictures of her are impressive,
this little 30-second edit
of some of
her Instagram
clips will leave you as breathless as if Jéssica herself had given you a big old bear hug. Enjoy responsibly.
98
YAXENI ORIQUEN
#97
Former Ms Olympia, Female Muscle Legend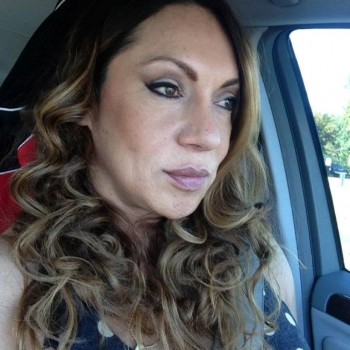 For our old friend El Mariachi she is, and always will be "the most spermalicious FBB God has ever created", and for the third year in succession she's made our collective list of the hottest hard women in the world. This year, at the age of 49, she was once again in the top six at the greatest female bodybuilding show on Earth. Quite simply, a legend of the sport.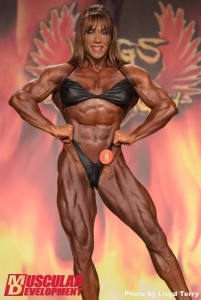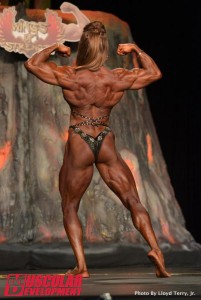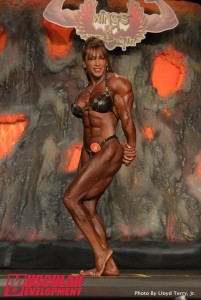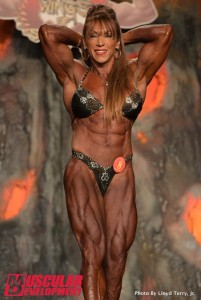 97
MICAELA VISCIDO
NEW ENTRY

Phenomen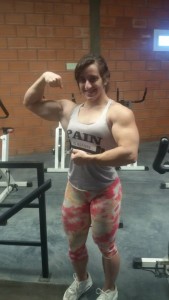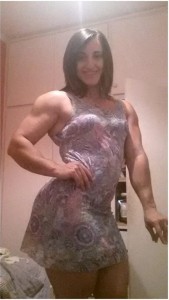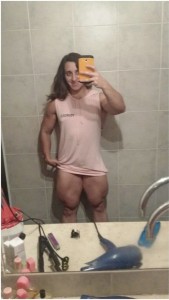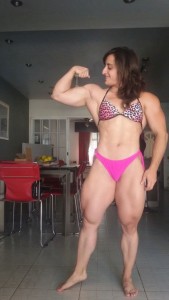 When, on the forum whose first rule is..., someone is actually brave enough to stick their neck out and write that they think a young FBB is "almost like Tina Lockwood" in the thigh department and nobody, not one person, abuses them for it, then you KNOW that someone very very special this way comes.
(
FMS, 24/09/15
)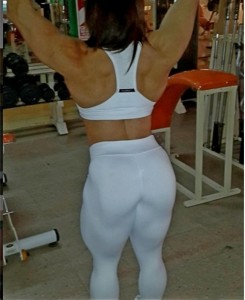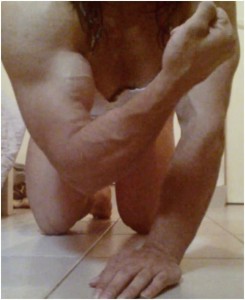 At the time of writing the above I noted that information about this self-styled muscle "phenomen" and webcam sensation was scarce, and it has remained so. But she certainly hasn't got any smaller since I wrote that. Check
her Facebook
and/or
Instagram
for pretty much the same images and exactly the same promise to "make your dreams come true".
96
RACHAEL LOFTIS
NEW ENTRY

IFBB Physique Pro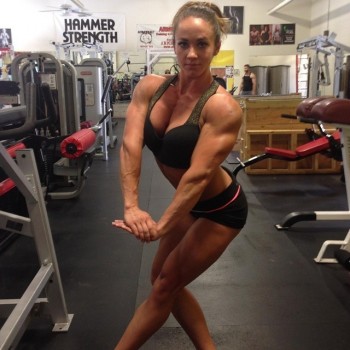 The Overall Physique champ from the 2014 Jr. Nationals made her pro debut around this time last year, made the first callout and placed 6th at the Mile High Pro. There was sponsorship from HD Physiques, and photoshoots.
Ariel Gail
was name-checking her on Instagram, proud to call her a friend, and describing her as "amazingly dedicated"...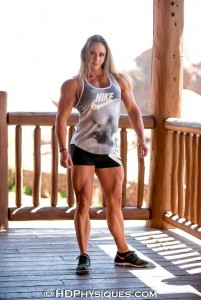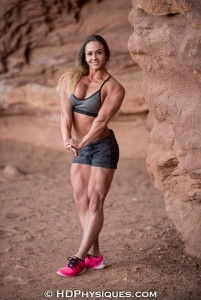 Things did go a bit quiet on the Rachael front in the second half of last year though. She trains (or at least
was
training) at the renowned Armburst gym up in the Rockies (along with Ariel, Alina
et al
) so hopefully it's just a case of monk-like dedication before she unleashes a new and improved self back into the female muscle world. It would be a damn shame if we had heard the last of this gorgeous and gorgeously muscular hot and hard woman.
95
ALEXANDRIA MOSSBARGER
NEW ENTRY

National level NPC Physique competitor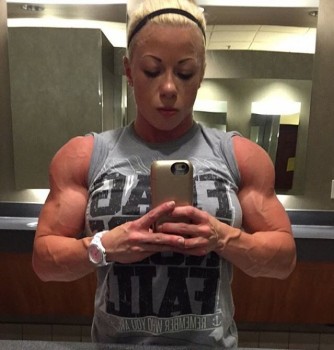 When we first came across
Alex Mossbarger
and her muscles at last year's Nationals we couldn't help but think that she had something of
Julie Bourassa
about her with her shock of blond hair, her thick midsection and her bulging upper body, and a number of post-workout selfies we saw subsequently did little to dissuade us of the comparison.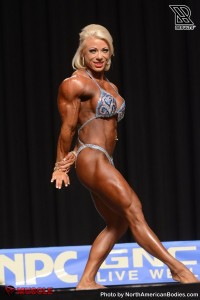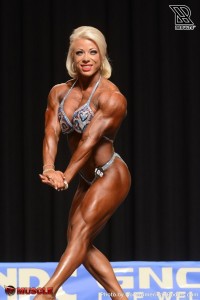 Now, however, we're wondering whether this comparison - intended as a compliment - is a little unfair to this Muscle Mum after all. For one thing she's recently ditched the blond for
a brunette look
, but more than that we felt that a woman with
over 25,000 Instagram followers
probably deserved more than "a bit like
Julie Bourassa
only smaller" as a description.
I'm my own motivation,
says Alex, promising that in 2016,
the best is yet to come.
94
WHITNEY HAYCOCK
NEW ENTRY

National level NPC Figure competitor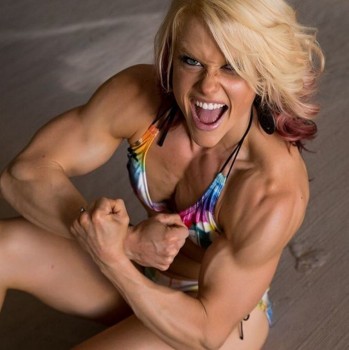 Our one and only
Whitney Haycock
voter from last year will be pleased! I did mention to him that she'd be getting at least one more vote this year because I was going to vote for her, but then she got a few more too, enough to make her #94 on our list as it turns out. Maybe that
One Vote Wonders
post I did wasn't as lame as I thought it was after all.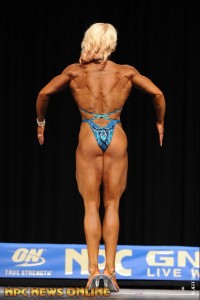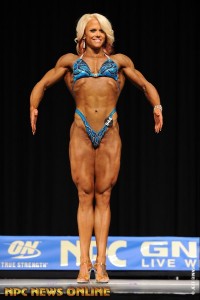 Last year she improved on her 6th at the 2014 Nationals to finish 3rd in her class, and she is determined to do even better this year.
2016,
she says,
is about proving to myself I have what it takes!
We reckon she has what it takes in spades, though it might be what it takes in Physique rather than Figure! Check out
this bicep measuring HB gem
if you disagree.
93
MARIA LUISA BAEZA DIAZ
NEW ENTRY

2015 IFBB California Governor's Cup Figure Champion
I don't usually follow Figure, but I'd follow her anywhere!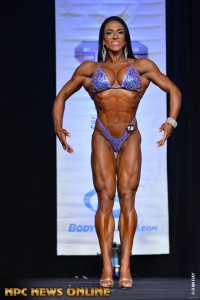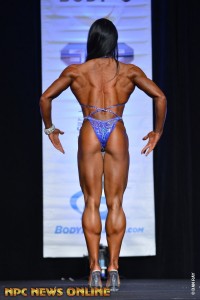 I do like me a full-on alpha Latin Figure goddess, much like the forum poster I've quoted above. And in 2015 they didn't come much more full-on or alpha than Maria Luisa, who won her first title, qualified for her first Olympia, and in clips like
this one for Violate the Dress Code
, proved how
little
- really, what does she do other than sway her hips a bit and adjust her bounteous dark locks? - such a smouldering muscular beauty has to do...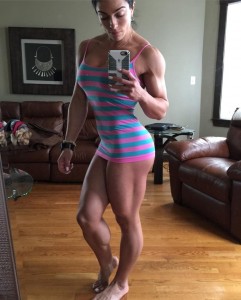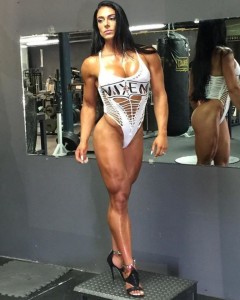 Which isn't to say Maria Luisa hasn't had to work hard in order to have a body that works for itself.
I always focused on my legs and butt, like probably every other girl
[because]
genetically I had no butt so I was really self conscious about it,
she says.
I can tell you all the pain was worth it!
And I can tell you I'm so grateful she went through that pain!
92
ANASTASIA PAPOUTSAKI
NEW ENTRY

Greek Goddess, 2015 IFBB Mediterranean Physique Champion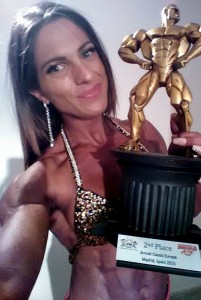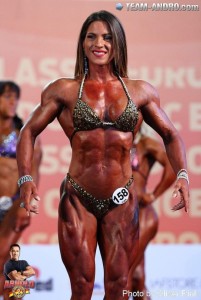 You know I could have sworn that Anastasia [writer emits dreamy sigh as he types her name] was on last year's list, but increasingly careful (and disbelieving) checks revealed that this is the very first time this former international sprinter has graced our
Hot and Hard 100
.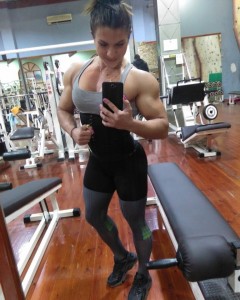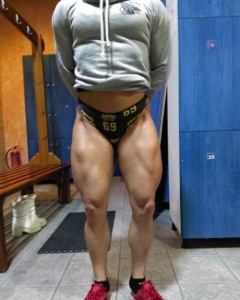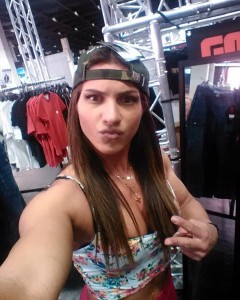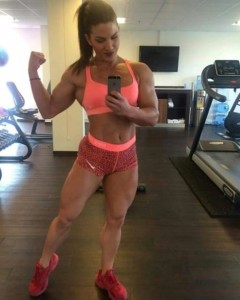 According to
Double Biceps
, she's "part of new and fresh generation of stunning young women's physique competitors". Indeed. Although not all of this "new and fresh generation" are quite as stunning as Anastasia [sigh], are they? Not many of any generation in fact. IFBB judges are starting to see the light as well, awarding our Greek Goddess 2nd in her class at the Arnold Europe (should have been first), and the Mediterranean title (right result).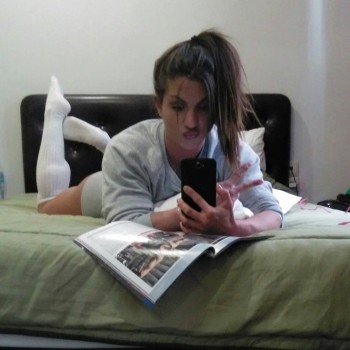 Oh, and sites like the aforementioned
Double Biceps
have finally got round to putting her on film as well - you can catch her preview
here
. I've been banging on about her for some time -
July 2014
you won't recall. It's nice of the rest of you all to have finally caught up!
91
YARISHNA NICOLE AYALA OTERO
NEW ENTRY

Puerto Rican Queen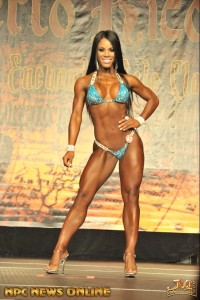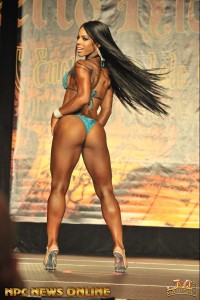 Our one and only IFBB Bikini Pro on the
Hot and Hard 100
list this year is hardly the most successful. Her contest results for 2015 are better left unsaid - even at her "home" show in Puerto Rico she only managed 9th - but, to hark back to the quote about Figure and Maria Luisa above, you may not be Bikini's biggest fan, but you know who Yarishna is, don't you?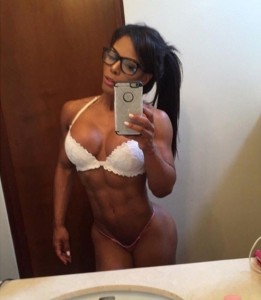 The countdown continues tomorrow...