Not exactly as advertised today - for reasons that will become clear. Instead of the usual 10, you're only getting 9, and we're counting down not from 90 to 81, but from 90 to 82.
THE FMS
HOT AND HARD 100
90
LYUDMILA GOSHKO
NEW ENTRY

IFBB Physique Competitor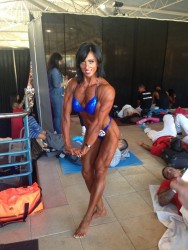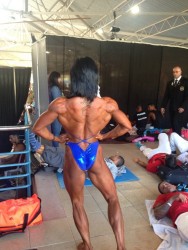 Having congratulated myself so heartily yesterday at being ahead of the curve re:
Anastasia Papoutsaki
, it's only right that I admit to being so very far behind the (muscular) curve(s) in the case of
Lyudmila
"Oh my"
Goshko
. After seeing her - well, just those hypnotically ripped and rippling pecs at first, then the rest of her top body some time later - at the IFBB Europeans last year, I couldn't wait to tell FMS readers about my latest "new discovery", only to find that Lyudmila had been around at that level for the best part of three years.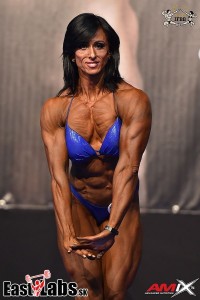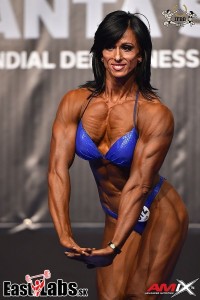 It gets worse. She's been competing since 1999. Before being a Physique contender she was both a European and a World Champion in both Fitness and Bodyfitness. Shame on me. "Superwomen79" she calls herself. Check Lyudmila out
on Facebook
and
Instagram
.
89
JENAYA HOFER
NEW ENTRY

IFBB Physique Pro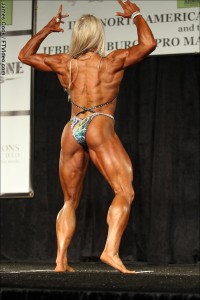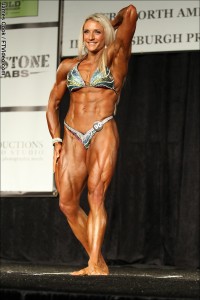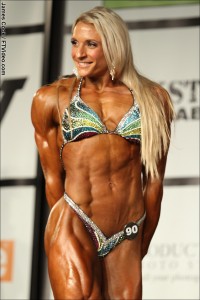 One of the women in
that picture
backstage at the IFBB North Americans who earned their pro card during 2015, Jenaya's muscularity was described as "impressive" but perhaps "a bit much" by one commentator during that show. She now uses the quote as motivation.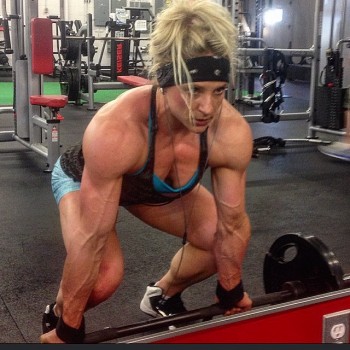 Not as motivation to tone down the muscle, rather a reminder "to get on track and do what I'm fully capable of doing". And she has been capable, since the beginning, of building muscle. It is, she thinks, the result of growing up on a farm and being strong and sporty all her life. As soon as she started lifting results came, and she hasn't looked back. It's taken her just four years to get where and how she is today - at just 25 years old. Unlimited potential.
88
AZARIA GLAIM
NEW ENTRY

IFBB Figure Pro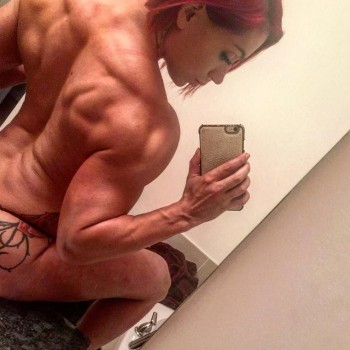 The name may be less familiar than the body. Azaria has had a few in the past.
Crimson Rose
is one you may know, but most famously (and
previously on FMS
) she's been known as
Brooke Black
. "Controversially" naming her as
#7 in their Top 10 Fitness Babes of April 2014
, YouTube channel
Fitness Babes
hilariously noted she had posted "at least six pictures of herself [that month] that would seriously violate YouTube's terms of use".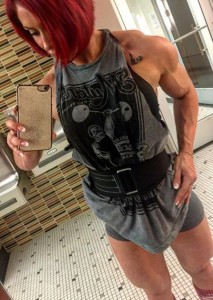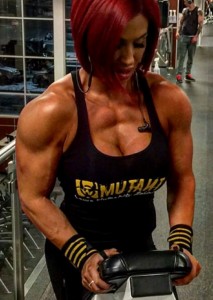 But back in 2014 while she was making all that money taking her clothes off on webcam, Azaria was busy preparing for her first competition, a few weeks after which she won the Overall title at the Canadian Nationals. At just 20 years old she was Canada's youngest ever Figure Pro. And last year, at 21, she achieved top 6 places in her first two pro shows.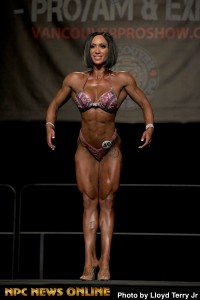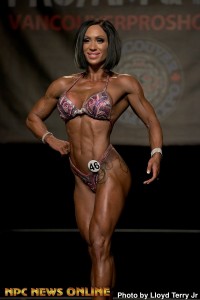 Follow her "current situation"
on Instagram
.
87
NICKY FOORD
NEW ENTRY

IFBB Physique Pro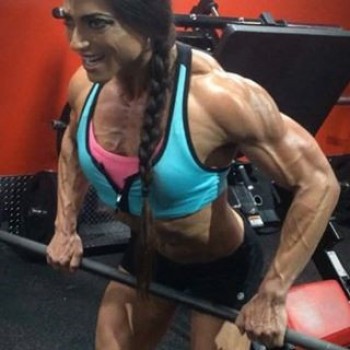 Given that I find two-handed (or two-fingered would be more accurate) typing a bit of a challenge, you'll appreciate how tough it is for me to write about Nicky. I think I can just about manage to tap out news that she has just become Australia's newest (perhaps first?) Physique Pro after winning the Overall title at the recent Arnold Australia Amateur show.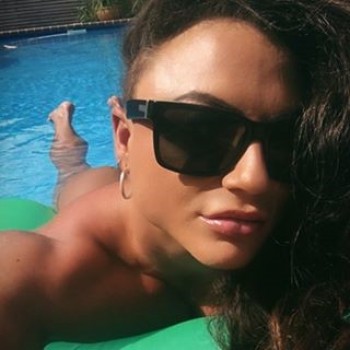 And beyond that I will just point you in the direction of
her YouTube channel
and say, yes, I know a lot of her workout clips are filmed with a fisheye lens, but even so, what a woman!
WHAT A SEXY MUSCLE BEAST!
I mean, you can't fisheye the
SWEAT
, can you?!
86
TWANA BARNETT FERGUSON
NEW ENTRY

IFBB Physique Pro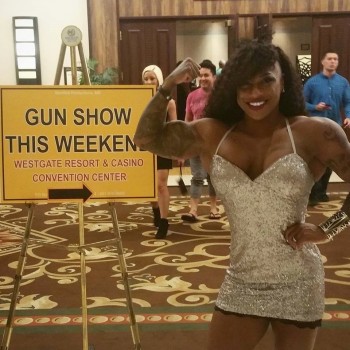 Looks like my
One Vote Wonders
post has struck again as one of my very favourite swoons from the last couple of years makes a better-late-than-never
Hot and Hard 100
debut.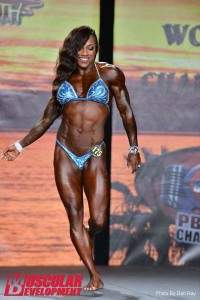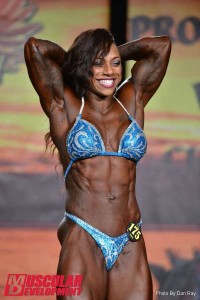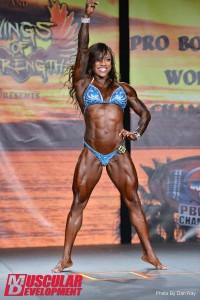 During my fitness journey I have added many titles to my resume,
says Twana.
Wife, Mother, Business Owner, Competitor, Black Belt, Krav Maga Instructor, IFBB Pro, Personal Trainer, Prep Coach, Posing Coach, and Competition Suit Maker.
She's making suits now?!
And yet,
she adds,
it's not enough.
Isn't that, in a nutshell, one of the reasons - perhaps the
main
reason - why these hot and hard women are so appealing?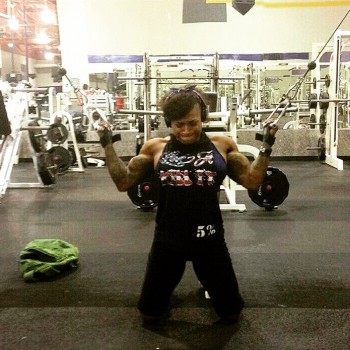 But I digress. What's next for Twana then?
I'm currently working to add Olympian to my list of accomplishments,
she says.
It's been a roller coaster ride so far. But I'm enjoying every minute and I'm not looking to get off any time soon.
I think that is very good news.
85
KATIE LEE
NEW ENTRY

NPC Physique Competitor, Interviewer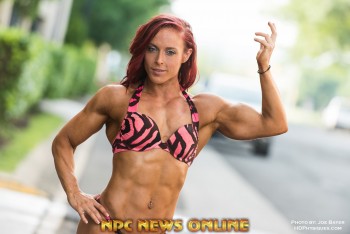 I am here to motivate and inspire young women that they can be muscular, strong and still be feminine!
says
Katie Lee
, and it seems that I and several FMS readers and
5,000 IG followers
agree that so far in her three-year career she's been doing a pretty good job of it.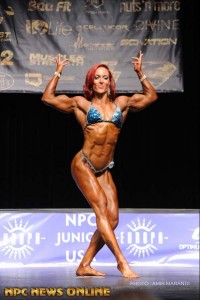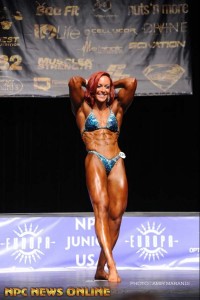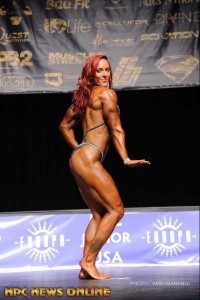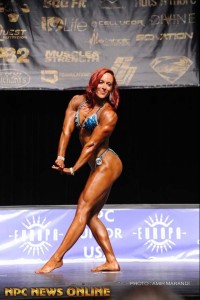 She's also, in her capacity as HD Physiques interviewer-in-chief, being proving that she can make even seasoned IFBB Pros look a little, well, little, when they stand next to her in her chunky monkey off season massiveness. In fact, and surprisingly perhaps, after all her chats with Physique girls, only
Figure Pro Ivana Ivusic managed to give Katie (in her own words) "a run for my money" in an end-of-interview flex off
at the recent Arnold Classic.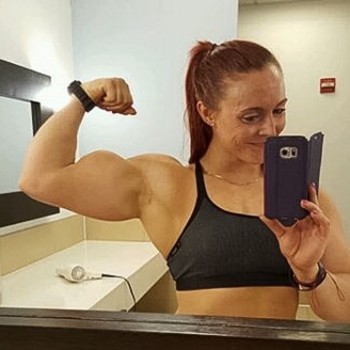 But great as it is to watch Katie interviewing - great as it is to watch her doing anything, to be honest - I'm sure we'd all trade hours of Katie with mic in hand for
thirty seconds of a tanned Katie flexing her mighty arms
wearing nothing but a tan, a pair of shades, and a pink bikini.
84
SUSAN-MARIE SMITH
NEW ENTRY

2015 IFBB Europa Phoenix Physique Champion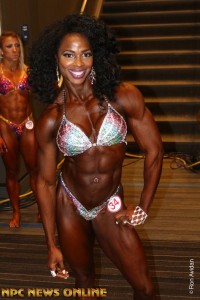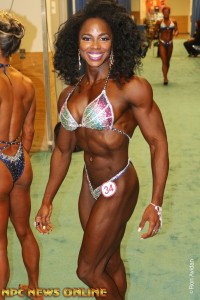 Having won her pro card at the 2014 NPC Nationals as a Bodybuilder - and a Heavyweight Bodybuilder at that - Susan Smith chose to compete in Physique. Now this may have been a cause for disappointment, but then she turned up muscle-packed at her first pro show last October and immediately secured her qualification for this year's Physique Olympia.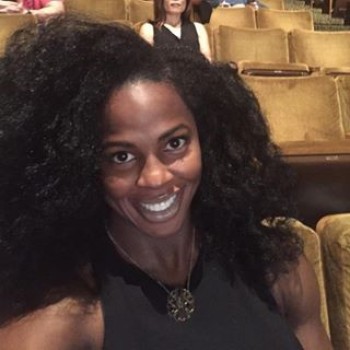 My only concern for her prospects would be that she has a bit too much, as they say, for the newly-directed IFBB judges in 2016, a worry that her (thoroughly undeserved, if not outrageous) 7th place in the recent Physique International has done nothing to dispel.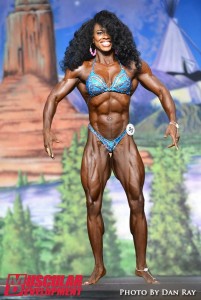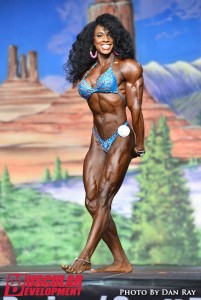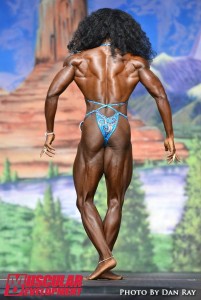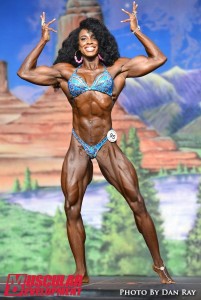 Strong, sexy and always ultra-feminine, Susan-Marie surely has everything the IFBB should be wanting to promote as its image for the Physique division. There are very few women in the ranks who possess these qualities in the same abundance as the stunning Susan-Marie. And you can see
her winning routine from the 2015 Europa Phoenix
shows them all.
83
JENNIFER OLSEM LOUWAGIE
NEW ENTRY

IFBB Physique Pro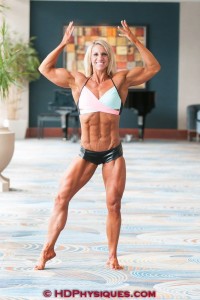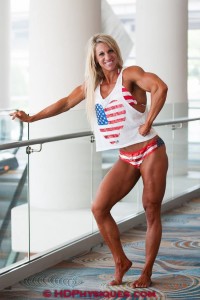 Those Physique ladies are bigger than you think,
according to general forum wisdom, and given how often that sentence gets trotted out on boards which are dedicated to
Jennifer Louwagie
, she must be one of the very best examples of that maxim's absolute truth.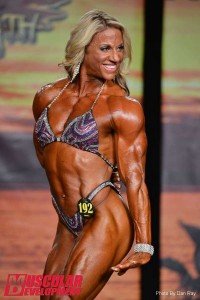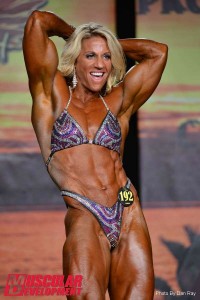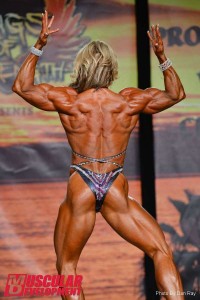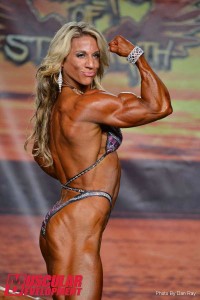 In fact, in September last year, when I needed an example of a woman who epitomised the opposite of what IFBB Head Judge whatever her name is was claiming about Physique competitors dying to tone the muscle down, who did I end up turning to? Yep,
Jennifer
.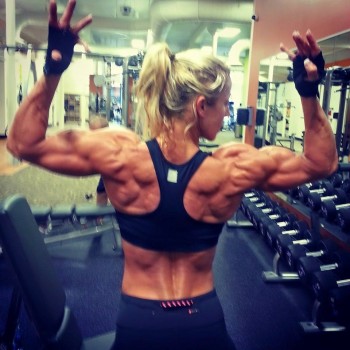 And besides all those beautiful muscles, those biceps, triceps, delts, and pecs, and that back, and those hamstrings and those glutes (we love Jen from any angle on FMS, but we do especially love her when she faces the rear of the stage), remember that this is no twenty-something-year-old, but a mother who has given birth to three children with that amazing body and still looks better than 99.9% of women half her age look and will ever look.
82
AUTUMN SWANSEN
NEW ENTRY

2015 St Louis Pro Physique Champion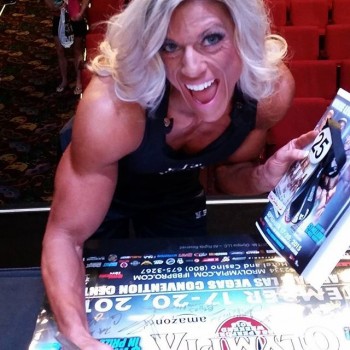 One of the stories of 2015 was
Autumn Swansen
's rise after years as a low-placing Figure competitor. A win in her first WPD show was followed by a 5th at the Olympia. And so far in 2016 it's been more of the same with her recent triumph at the Physique International.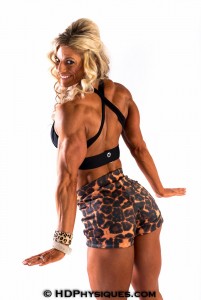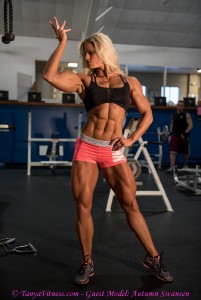 Is Autumn's ultra-lean physique and dynamic posing routines what the IFBB are after for the division? She certainly seems to have found the winning formula, whatever it may be.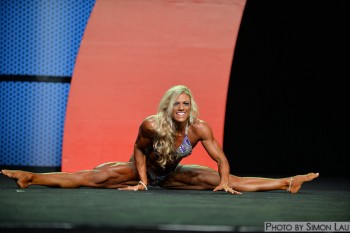 Juliana beware!
And that, dear readers, is all there is for today. Only nine women - hardly nine ordinary women - but undoubtedly one woman less than your recommended intake of ten-a-day.

What's it all about?

Well, by some quirk of voting, we have an eight-woman tie for 74th place in our Hot and Hard 100 list. It's absolutely unprecedented! All of those who voted for these women had their lists "in no particular order", so it's been impossible to choose between them.

All had the same number of votes, none had been ranked, so it's #74 for them all.

Downside, only nine women today. Upside, eleven women tomorrow!