PIU:
I am only just bookmarking Instagrams and trying to catch up.
FMS:
Not sure I agree with your Instagram tactics there. The joy of it is in the "Insta", wherever you are and whatever you're doing, you can keep up with what your favourite muscle goddesses are doing and thinking and - most importantly - how they're looking at that very moment. Can't recommend it highly enough - Sharlene Franken, Sierra Mangus, Theresa Ivancik, Asha Hadley... I could go on. To be honest I find it hard to remember what life was like before it!
PIU:
I am sure I will get up to speed with Instagram. In one sense with the direct social media we get a more personal impression of those in the sport, perhaps more rounded. In another way the distance that the early much more selective images added to the sense of them being even more exotic, otherworldly and glamorous.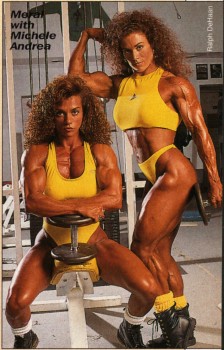 Which might almost lead me to my last choices to explain. Meral and Michelle (yet another Michelle!) from a memorable shoot in the 80s. Both still looking good today.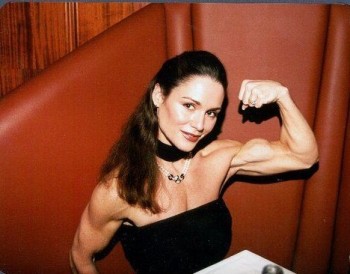 And Meral at least still in the business - check out her website.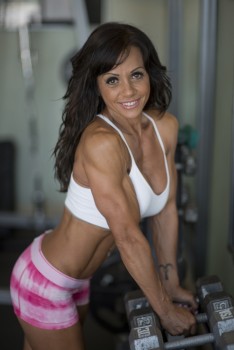 FMS:
Meral. Wow. Still absolutely drop dead gorgeous. Valerie Gangi is another from that era who still looks amazing. Better not to mention Denise Rutkowski though!
PIU:
Fast forward to an image of two contemporary hot bodies in the gym, Carly Thornton and Corinne Ingman.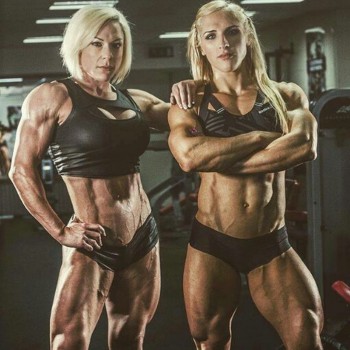 Like Meral and Andrea, they know how to present themselves, they are equally confident, proud and look the viewer straight in the eye. They may appreciate the admiration and more we fans offer them but as the financial rewards are still not that great for most, whether they compete or not, ultimately they are doing what they do because they want to, and we are eternally grateful for that!
FMS:
Was going to have Carly and/or Corinne for myself until you beat me to it. Newer faces (and bods), keeping the UK's tradition of quality female muscle alive. So happy about Carly's breakthrough last year. Unexpected but richly deserved and (if you follow her Instagram!) you can see she's absolutely going to go for it as a pro.

Corinne I reckon will follow before long. She's long overdue a bit of luck as far as competitions are concerned, but in the meantime her insane conditioning has won her a legion of fans, both male and female (again, Instagram her!)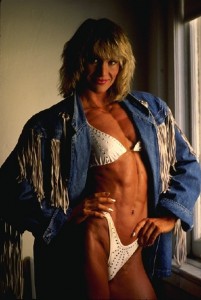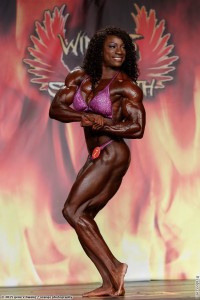 So, for my final two I thought we should include the then and now Queens of Muscle. The Weider-backed beauty who ruled in my youth, and Ms Rising Phoenix, who gets absolutely zero love from the IFBB.

Does she care? Not a bit. And I hope, I really hope, that this is where FBBing, at least pro FBBing, is going. Away from federations that don't want these women, and onto a new, fan-sponsored, athlete-led organisation that eventually brings all the Physique, Figure, Fitness women over too.

A lot of the things we've talked about - the internet, social media, and the interactiveness this makes possible between the women and the fans - makes this doable for the first time (I think) and the work of Wings of Strength to keep pro FBBing alive has shown the way.
PIU:
Aside from the whims of certain internet companies or government interference, we perhaps now potentially at least, have a kind of pluralism (to borrow from political theory) from a few (print) sources to multiple centres of power (no pun intended) in a globalist online world. As you rightly suggest, if power is increasingly in the hands of the women and the fans, as individuals or groups, it can hopefully continue to adapt positively and flourish for many years to come!
And that, dear readers, is all we wrote.
Many many thanks to PumpItUp for helping me make a (yet another) dodgy idea into real posts, which, if they were half as enjoyable to read as they were to make, are not too shabby at all. As always, it's been an education to pick his brains!
Check out the UK's longest-running female muscle blog
here
.