With 21 of the 36 Physique competitors, "up to 163cm" at the Arnold Amateur was certainly the biggest of the three classes. It was also, in my opinion at least, the best of the three classes in terms of quality with plenty of prime muscle all the way down in the placings.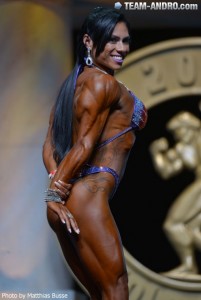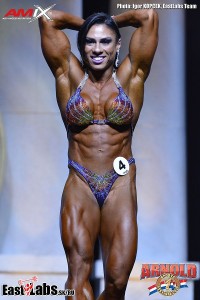 The class also provided the eventual overall winner, Brazil's latest female muscle
bomba
,
Fernanda Gutilla
, adding this title to her 2015 Arnold Amateur Brazil win. She led a Brazilian class 1-2-3 ahead of runner-up
Evelaine Rocha
and
Priscila Cavilha
, 3rd.
Evelaine Rocha (left) and Priscila Cavilha
The fourth woman of what previews called the "Brazilian Armada" in the short class was the very sexy
Camila Rodrigues
, whose lovely glutes, lovely calves, lovely abs and 10th place finish is just one indication of the overall quality of the field as mentioned above.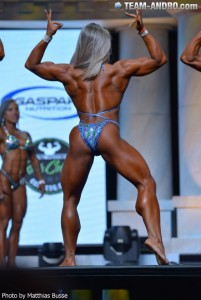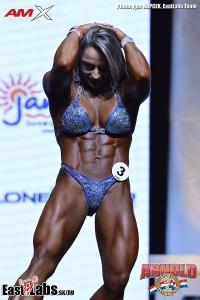 And either side of Camila in the placings were the thicker, harder, more defined mature muscle charms of Germany's
Saundra Griffin
- check the veiny lats - (12th), and Americans
Erin Duggan
(11th, despite some top 5 shoulders), and muscle sexy
Ivette Sheek
(9th).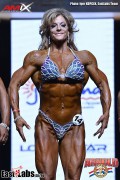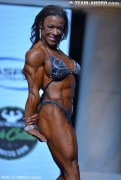 Norway's
Ariell Rosenblad
and her big bright smile and her bright red hair was awarded 8th place, and the exotically-named
Gama Zaledor
from (the exotic) country of Nicaragua placed 7th with possibly the most charmingly decorated belly button in the whole show.
Into the top 6, and we find a name which has just started to crop up recently on the forums along with some rather exciting images such as
this instant classic
-
Allison Sinisi
.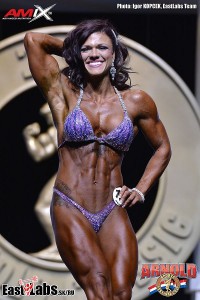 Great abs, great smile. Believe the hype!
And the non-Brazilian top 5 finishers were (left) Mexico's
Ivonne Garcia Wigueras
- reminds you of
Marina Lopez
, don't you think? - and Canada's
Claudia Martellino
.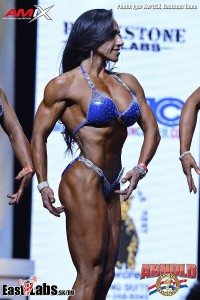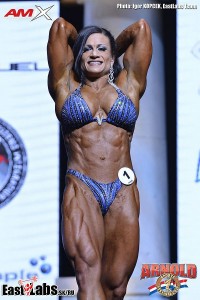 And here's a five-minute edit of the ladies in action.
Tomorrow, we go all the way up to 168cm. For real.