While enjoying
Rosanna Harte
's Physique victory at the recent Dallas Europa, I couldn't help but notice a very familiar name behind her in 4th place.
BONNY PRIEST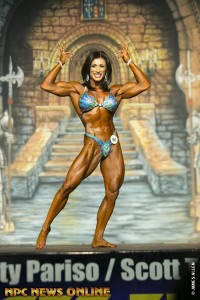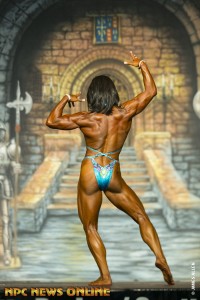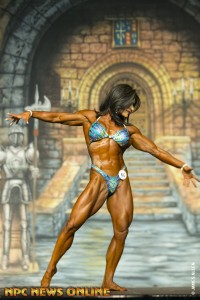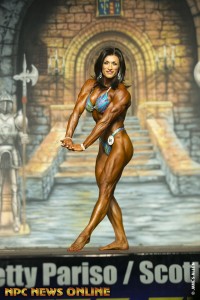 Now when we picked Bonny as
one of our Abs Queens
back in 2013, we thought we really had seen the last of her. This is, after all, the woman who as long ago as 2004 had said,
there doesn't seem to be much of a future for women's bodybuilding.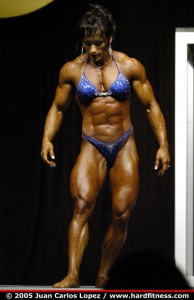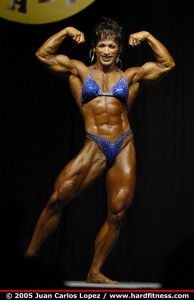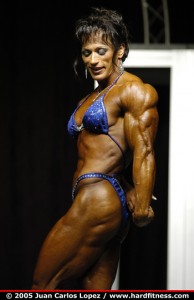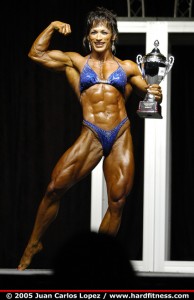 2005 Europa Supershow, Winner
Bonny had continued to compete until 2007, her best years probably being 2003-2006 when she won the NPC USA and turned pro, secured two IFBB pro titles, and finished a career-high 4th at the Ms Olympia behind only Iris, Dayana, and
Annie Rivieccio
. The package she brought to the stage then combined muscle and beauty with buckets of sex appeal. And then there was the 8-pack! A real favourite of mine.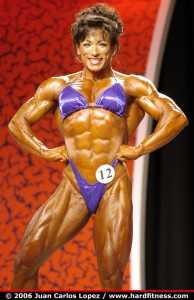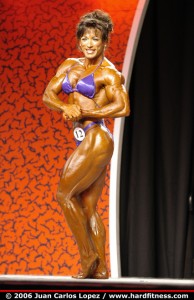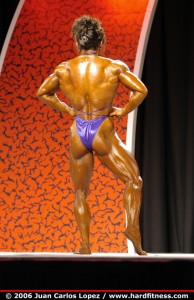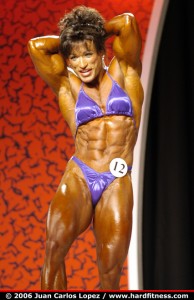 2006 Ms Olympia, 4th place
Like a few other female bodybuilders from her era, she has decided to come back in the Physique division, choosing a home state contest for her return to the stage. I for one am absolutely over the swoon to see her once again tanned, oiled and suited. Probably she'll be staying in Physique, though one of our readers has a theory -
Bonny is a powerful woman,
he says.
She won't be able to resist the lure of mass...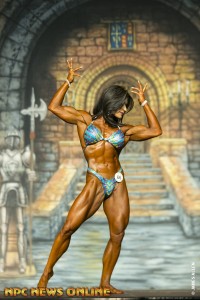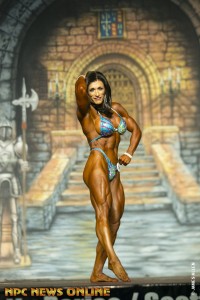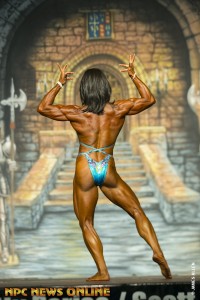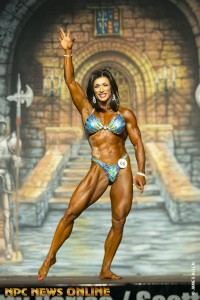 More of a prayer than a theory perhaps, but one thing does seem more certain, that this is unlikely to have been a one-time-only deal.
I absolutely love being on stage,
Bonny once said.
At that point in the contest prep, I know that I look the best I've ever looked in my life. For that moment I feel more confident & happier than ever. My favorite part is the posing routine. I've worked a lot of years trying to perfect the routine and bring a little more entertainment to the audience.
So why don't we end with a little of Bonny in action? Sent in by one reader in response to our appeal for your "All-time Favourite Routines", here's Bonny (or should it be Bonnie? I'm never quite sure) feeling "more confident and happier than ever" and setting the stage on fire at - I think - the 2003 NPC USAs.
And if you missed
Monday's post
, yes, we're asking again! This time it's for your all-time favourite posing routines. Send (links if possible) to
6ft1swell@gmail.com