CELIA GABBIANI
France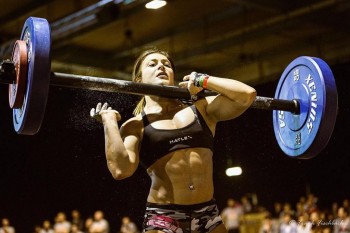 The last of our Crossfit correspondent's "talent" before the Games hails from the beautiful area around the city of Nice near the French-Italian border.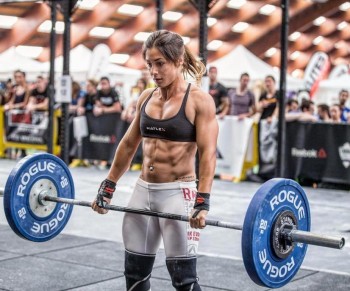 Célia, like yeaterday's talent,
Jeanne Rossarie
, is both French and failed to qualify for the Games (which kick off on Tuesday next week, the 19th). But I doubt there'll be too many complaints that our correspondent has included her in his selections.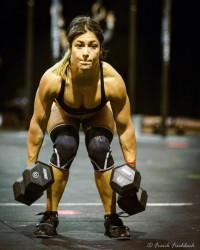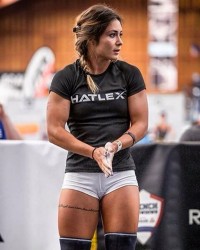 A former swimmer, 5'4" Célia is 26, and discovered CrossFit in late 2012.
In CrossFit my evolution has been much more rapid than in swimming,
she explains,
as that sport requires longer periods of discipline to achieve much slower growth.
She has certainly packed on a lot of muscle since 2012. And it's getting her noticed.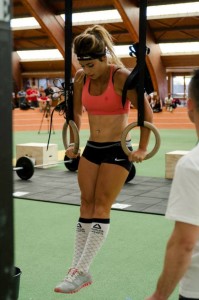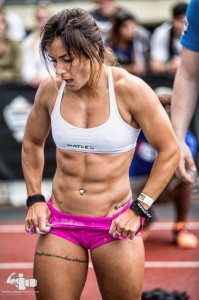 Célia in 2013 (left), and this year
It took female muscle lovers a few years to find her, but she's very much on the collective radar now, fans of Célia noting how "rock solid" she looks, and admiring her penchant for concluding successful lifts with her "million-dollar smile".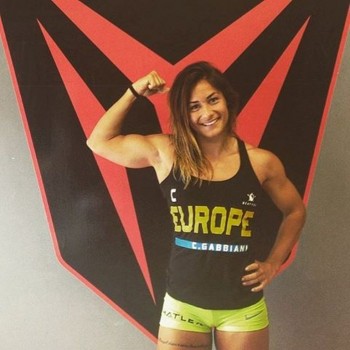 Magnifique!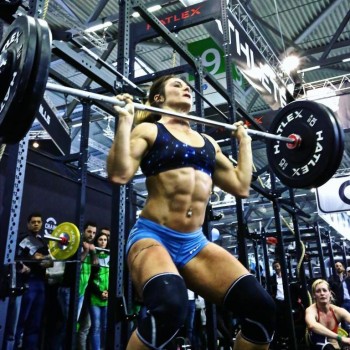 Célia is
on Instagram
.
And a massive thank you is due to Aiden for all his hard digging. I think it paid off rather well, don't you? Tune into the Games via
the CrossFit megasite
and
YouTube channel
. Keep your eyes peeled for some of the talent we've featured this week, as well as perennial favourites such as
Camille LeBlanc-Bazinet
,
Stacie Tovar
, Britain's
Samantha Briggs
, those Icelandic woman mountains, and many more more.
Enjoy!