What do you think about calling her female fans "Pinderettes"? Reckon they'd be proud to be Pinderettes. Hell, why not extend the term to all Jamie-lovers male or female? I reckon I'd be proud to be a Pinderette, and would say so to people (and later regret having done so). Anyway! The point I'm making here is that it's not just us red-blooded males who think that Jamie is the bomb. Really. WOW!!!
["Chicago 2014: Jamie Pinder's WOW Factor", FMS, July 2014]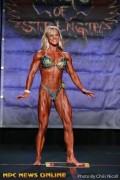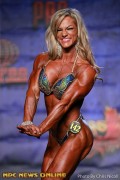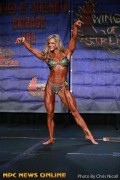 Not a new obsession today. Rather an old flame. And on July 7th, that flame was burning brightly again. For the first time since she'd finished runner-up at that Chicago show in 2014,
Jamie Pinder
was back. At the same show two years on. And this time there was no mistake, no second place. This time she won. And for this old Pinderette anyway, her WOW factor was still very much in evidence.
Very
much.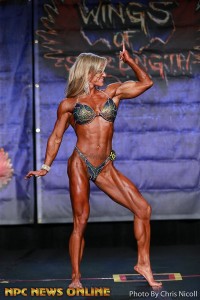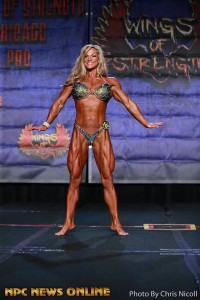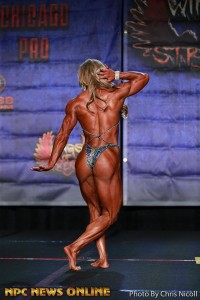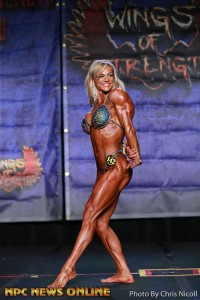 The smile that had been growing bigger and bigger as the day of competition approached, her "happily shredded" smile as she calls it, grew even wider on that stage, and had hardly disappeared as she posed for photos with her victory shield afterwards.
I did it!
she told
her Instagram
followers. Or should I say "The Pinderettes"?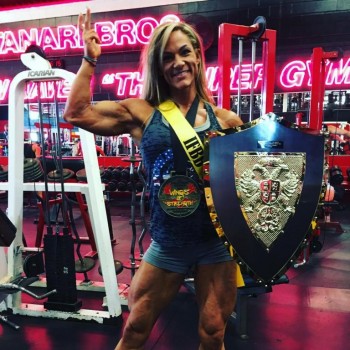 It was a back injury that robbed her of a second Olympia appearance in 2014 and kept Jamie out of the 2015 season. But she'll be back there this year all being well, and I have a feeling she's going to be improving on her incomprehensible 12th place there on her debut in 2013.
I'm spending a lot of quality time perfecting my new "package" for the stage this year,
she says.
After a year off, I'm ready to prove all my doubters wrong.
Eh?!
She had doubters? Who was doubting her? Was it
you?!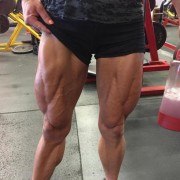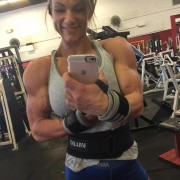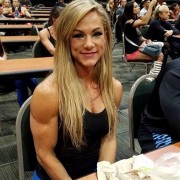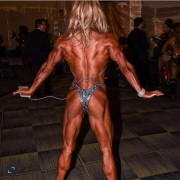 Nobody should doubt how hard she trains for it - see
previously on FMS
for a reminder - the results speak from themselves. From those big beautiful biceps to the detail in her legs. From her wondrous chest to her glorious glutes. Her make-up and styling planned and executed in equally meticulous detail - hardly surprising given that she is a make-up artist herself. The suit, the routine. Everything she does is pure class.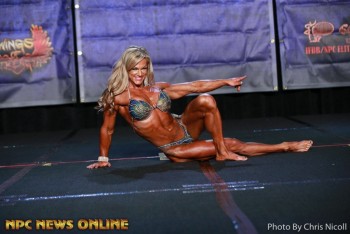 I
would
say that though, wouldn't I? Me, a raving Pinderette. I'm not alone though. Far from it. If you're not one of us already, why not follow
Jamie on Instagram
. Join me and her other 13,000 other admirers. The ever-growing Pinderette army.
Enjoy!