The "hair bra" is, it seems, a thing.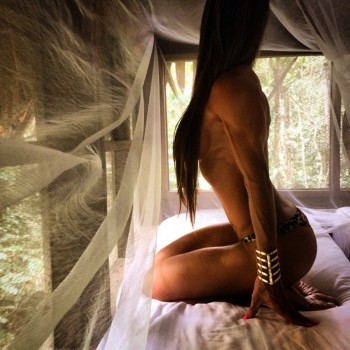 Marcela Rivas
Search #hairbra on Instagram, and you'll be faced with all sorts of women letting it hang down so they can post their photo without fear of censorship. But be warned, you will also have to contemplate men who have shaved their bodies in order to fashion a bra-shaped chest rug. I tell you, for a few days after, every time I closed my eyes...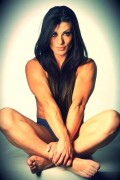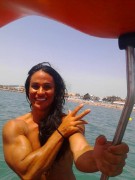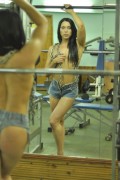 Not quite "pure" hair bras: Thaise Perichi, Cris Goy Arellano, and Daria Afanasyeva
Of course, if women are doing it, then muscle women are doing it better. We couldn't find as many examples as we had hoped for - and, as with some of the ladies today, not all of them are strictly-speaking hair bras but a combination of hand and hair - but we reckon we found enough to keep you busy for today, and for the rest of the week.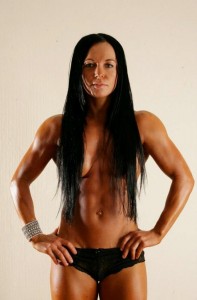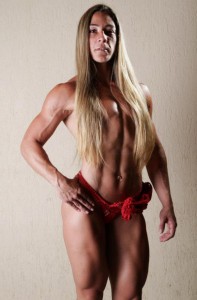 Lili Nikolaisen, and Paloma Aragao
Bikini Olympian
Jessica Arevalo
(below) is quite the alt. bra specialist as it happens. Variations on the hand bra or hair bra Jessica has come up with include
the stole bra
,
the knee bra
, and
the frond swimsuit
. Check out
her Instagram
for more.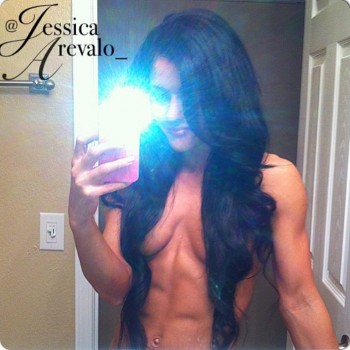 Enjoy!