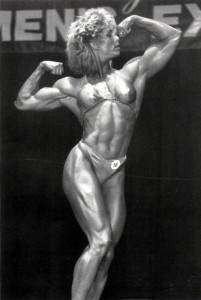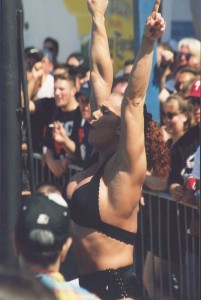 There was sad news for the female muscle lovin' world at the end of Valentine's week when it was reported that the colourful life of
Nicole Bass
had come to an end.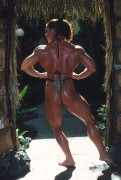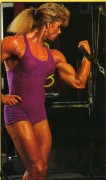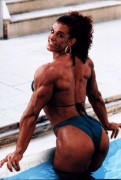 Nicole was one of the very few female bodybuilders who had (at least in the US) a mainstream public profile of sorts. This came about as a result of her regular appearances on
The Howard Stern Show
from 1993, a film career that began with an appearance in the Stern biopic
Private Parts
in 1997, and a period at the end of the 90s when she was on TV performing a part for the World Wrestling Federation.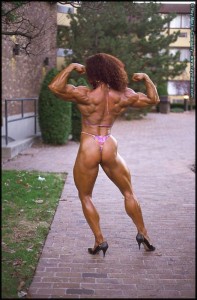 She was a freakshow by then, "The Biggest Female Bodybuilder in the World" although she hadn't competed as a bodybuilder for well over a decade. The ravages of time were not kind to her, and the images of her towards the end of her life that accompanied the reports of her stroke and subsequent death were not, for this viewer, pleasant to see.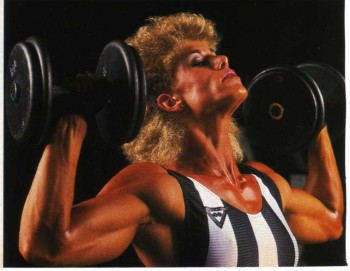 So today I'd like to remember Nicole as the pioneering female bodybuilder she was, competing at national level from her early 20s, a lithe and athletic Amazon who, at 6'2", literally stood head and shoulders above any line-up she was in. Her big wins came in 1988 at the NPC Northeastern States, and nearly a decade later at the NPC Nationals in 1997, where she beat - among others -
Sharon Robelle
,
Heather Foster
,
Valerie Green
, and a young
Iris Kyle
to the Heavyweight title before defeating
Sandy Matthews
and
Collin Fischer
in the Overall posedown.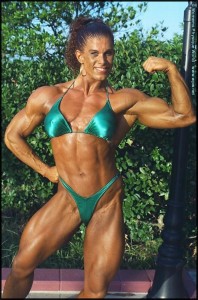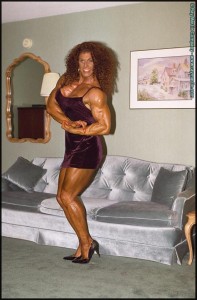 The same year she competed in her last bodybuilding show, her one and only Olympia appearance, and finished 14th in
a line-up that reads like a roll call of FBB legends
.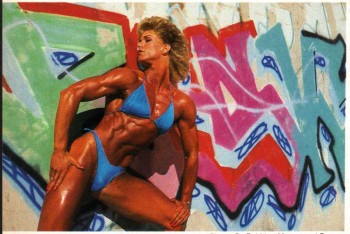 An amazing woman, an incredible physique,
reads one fan's tribute on the forums.
Even if there were still as many women her size in the sport as there used to be, there would never be another like her. She was one of a kind. A true Queen of Muscle.
Here she is at the 1997 Nationals, her posing routine beginning at 31.04.