In the days before
the Hot and Hard 100 voting
closes (and you've only got 2 left by the way), FMS likes to avoid influencing your decisions unduly by bringing you some historical, rather than contemporary, female muscle. This year we've come up with a kind of time machine idea, used a random date generator, picked a contest winner from that year, and tried to find out what that special lady from the past is up to now.
Today, it's
2004
.
Christine Sabo
wins the Overall title at the NPC Jr. Nationals.
THEN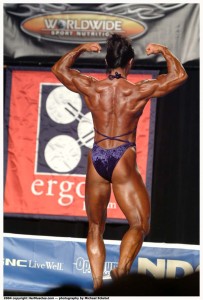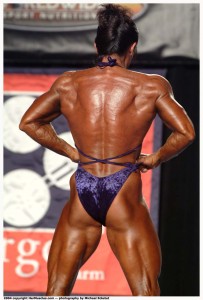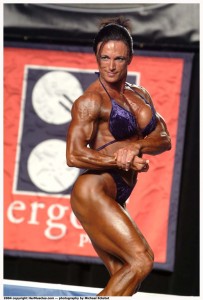 Christine was in her late 30s, had been lifting for nearly 20 years and competing for almost a decade by the time she won her first national level title. She was originally inspired after meeting a female bodybuilder on the beach in the mid-80s.
I thought she looked awesome and said to myself "I will look like her one day",
she recalls.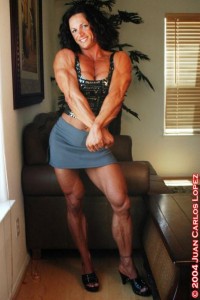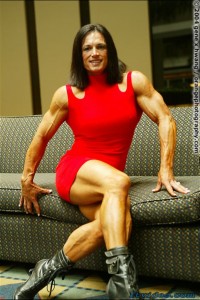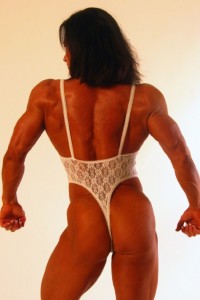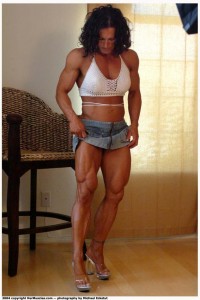 These days, an Overall win at the Jr. Nationals will get you a pro card. Not so in 2004. In fact, another decade passed before Christine was able to achieve her ambition of professional status. Every single year she competed, often more than once. She won her (Light-heavyweight) class at the 2008 USA Championships. She finished 2nd in her class on five occasions, was rarely outside the top 3, and never outside the top 6.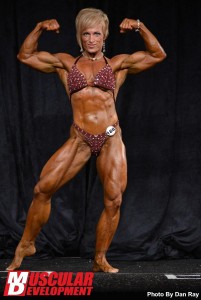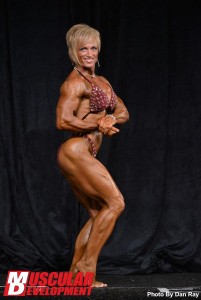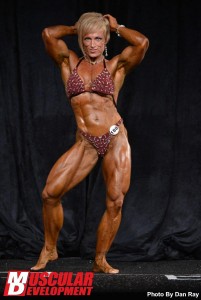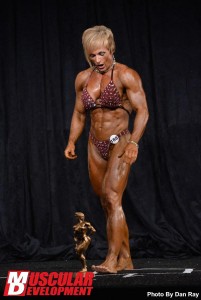 Finally, in 2013 at the IFBB North Americans, Christine's amateur journey comes to an end. At the age of 46, she wins her over 35 Masters class, and the Overall title.
NOW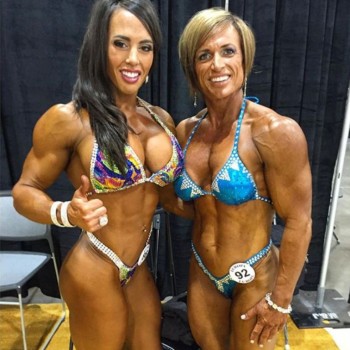 She actually gave herself a year off competition after that, but by 2015 she was back on stage. As a Light-heavyweight bodybuilder, a switch to the Physique division made perfect sense, and she made her long-awaited pro debut in her home state of Arizona at the Europa Phoenix. 48 years old, Christine placed 9th out of 18 women.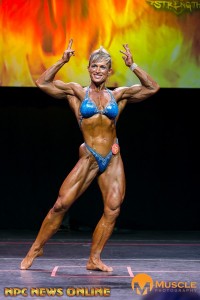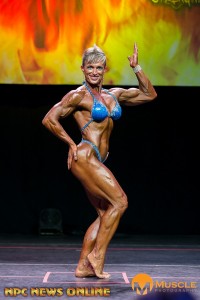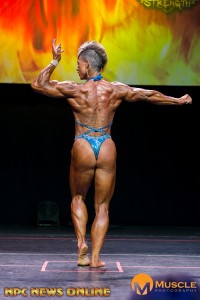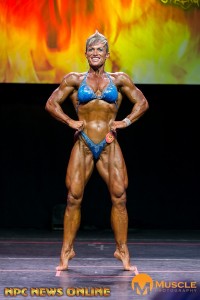 Last year she competed twice more, at the Arizona Pro in September, and the Europa Phoenix again the following month. The hair was a bit different but overall I'd say she looks about, well, five to ten minutes older than she did back in 2004. In our final
Then & Now
post of the week we seem to have found a woman for whom the Now is no so very different from the Then. And this year - she'll turn 50 in August - the smart money would be on Christine not breaking the habit of a lifetime and returning to the stage yet again. What a great advert for the lifestyle and the sport she is. What a legend!