K
atrin
K
irsch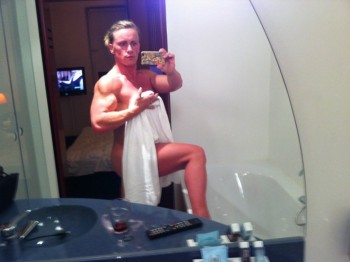 Featured
on FMS in 2013 for her "bullets"
, Katrin had fallen off the radar rather then, and hasn't returned. Still, this (for her) rather modest pic is worth looking at again if only to remind us the hand she's using to keep the towel up is entirely superfluous.
Kortney Olson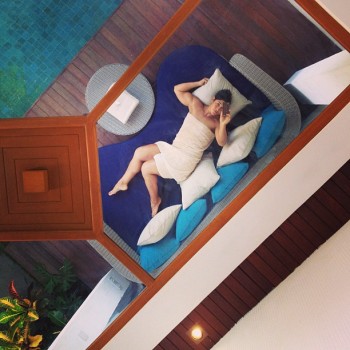 The CEO of
GRRRL clothing
captures herself in a rare moment of relaxation and an even rarer moment when she's not dressed in one of her own products, although she's
practising what she preaches
nonetheless. Not many CEOs you can say that about.
Heidi Krochter
, Natalya
K
uzmina
Heidi has been somewhat less talked about on the forums this year than last, though why that should be exactly is a bit of a mystery to me. This year she's not (as far as I know) competed, but she has done
a terrific photoshoot with ace lensman Gene X. Hwang
, and the rest of the time she's just kept on being the Heidi we adored last year. We might look at the raised eyebrow and imagine she's letting us know that she knows what we really want to see is below the bottom of the picture, but we're way off - unsurprisingly that's not what it's about at all (see
the post on her IG
for details).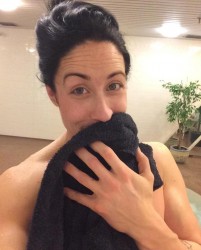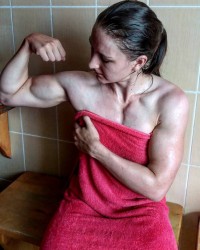 And while we're acknowledging that appearances can be deceptive, would you have guessed (if you didn't know) from this sauna(?) shot that Natalya is not so much a Bodybuilder as a powerlifter? And of some note, too. If your goal, for example, is to deadlift, say 100kg (220lbs) at some point - a fine ambition - then consider that this beautiful young lady from
K
azakhstan deadlifts 215+kg (474+lbs). For reps.
Katka Kyptova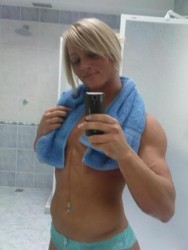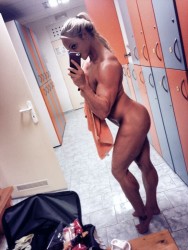 And our last, but by no means least,
Special K
is, according to our (hardly exhaustive) research, the woman who takes and posts more towel-clad selfies than any other.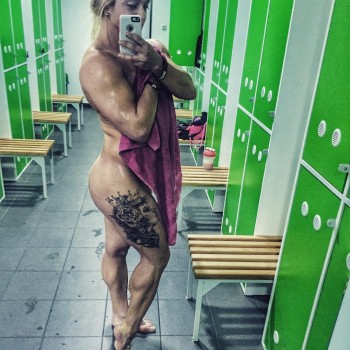 Forensic Katka-watchers will be able to time and date these with some precision based on hairdo, muscularity, ink coverage, and, I dare say, a multitude of other factors. The layman could care less. The layman's doing what I'm doing right after I finish compiling this post. The layman is only concerned with a happy ending, and this week's posts are going to get one - the last photo on the right, in my case. What divine definition!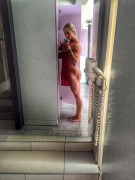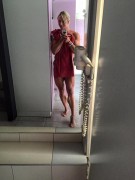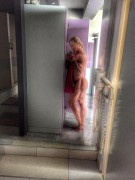 If you've anything left in the tank afterwards, perhaps you'd like to check out a rar of 25 images that didn't quite make the edit this week. You would? Great! It's
here
. Enjoy!