Our third of four is all "musclejack"'s own work.
Enjoy!
It's a shared fantasy, which I'm sure comes up in chat rooms all the time.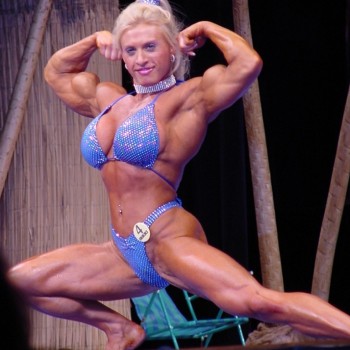 Joanna can see how much we appreciate her
There we are, in the front row, the female muscle jackers. We have the best seats in the house, and we are (this all takes place in some kind of parallel universe!) free to express ourselves and our appreciation. To get naked, to get hard, and to jack off.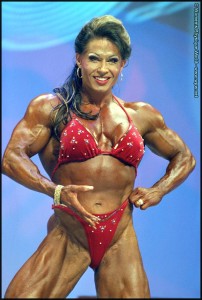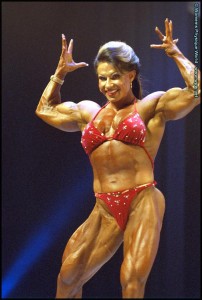 Paulina spots her victim... and finishes him
This being a fantasy, the women absolutely LOVE it. All our hard cocks lined up for them. They eyeball their victims, show them where they want it, hit the pose and BAM! another load flies stageward, another poor drooling muscle lover has to start all over again - we're all full of viagra or some such, so staying hard is no issue!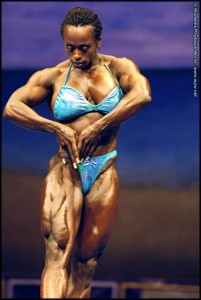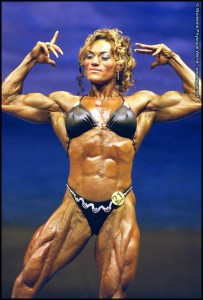 Dayana shows him where; Helle, so superior as another load flies for her
They pose and smile, we goon and cum. And thanks to the power of screen share and suspended disbelief, we can be at any show there's film of, jacking to all the greats.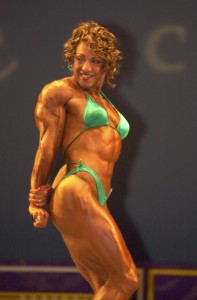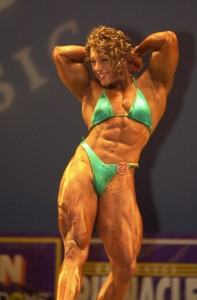 Yaxeni, making sure she's got it all
After the compulsories and comparisons, the women - we imagine! - have become ultra-competitive. Backstage they compare how many ejaculations they have induced so far. They argue about who got what load during a callout. A points system is worked out (as if!). They get a blackboard going, a league table, and lay bets with each other about how many more they'll get during their routine.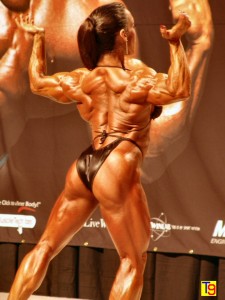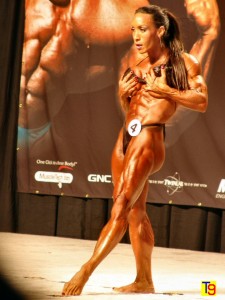 Denise - Top of the League?
A few guys have passed out, but like the good buddies we are, we make sure they're brought back round for the climax. It's posedown time, and despite the fact we have abused ourselves so hard for so long, the ladies make sure they get one last mighty collective tribute from us. We scream out (in pleasure AND pain), furiously pumping our cocks as one, overwhelmed by such an exhibition of muscular sex appeal...
Yax and Dayana share a laugh at our helplessness
All pie in the sky stuff of course, but wouldn't it be nice...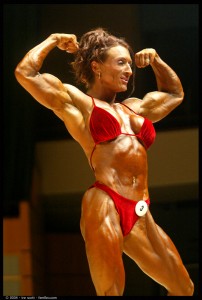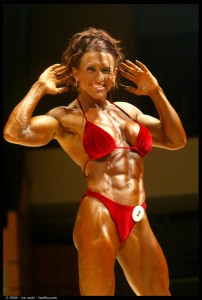 On stage, Autumn can hear you scream
The way it goes, in my experience anyway, is that once this patently ridiculous fantasy is all talked out, the chat turns to something a whole lot more feasible.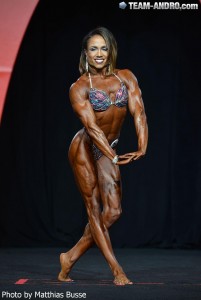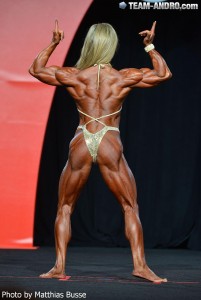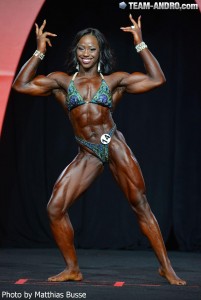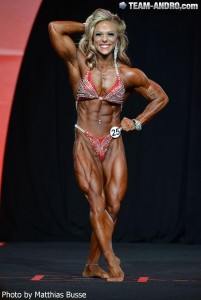 Las Vegas anyone? Erica, Jamie, Sheronica and Dani @Physique Olympia 2016
A hotel suite, paid for collectively or by a generous benefactor. A meeting of minds, female muscle lovers (addicts, maniacs). A live feed on massive screens in all rooms. Snacks and drinks (and a big bowl of blue pills) to help yourself to. Clean up stuff might be an idea. The private party to end all private parties. A jackfest, if you like.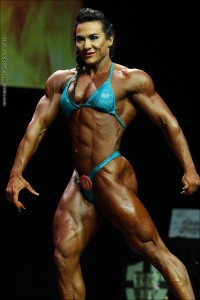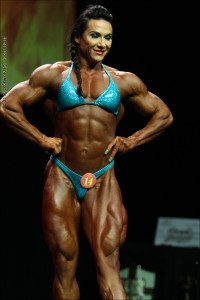 Want Alina fed to you?
Amazingly, this seems to actually happen - kind of. Tales have been told of a female muscle brother of means renting a house for the like-minded on the weekend of a show. I've not heard of a live feed and everyone hangs at the house during the show version, but I have heard of an everyone goes and hangs out at the show together version told as a true story. Not saying this happens a lot, but it does happen.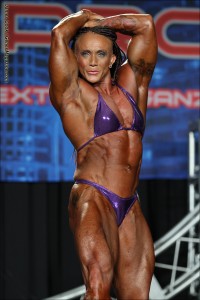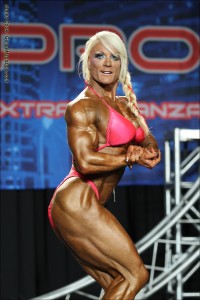 Janine and Lisa - firm favourites
Imagine! Scottsdale, the Rising Phoenix. You, me, and a bunch of other lunatics. Watching the show together, hard as rocks and telling each other so. Gasping and groaning and it's still only the first callout for the Figure ladies. How excited would we be by the time Helle, Sheila and the rest of the cream of pro Female Bodybuilding took to the stage? And how much fun would we have back at the hotel/house as we watched a rerun of the live feed, at last able to express all that pent-up emotion?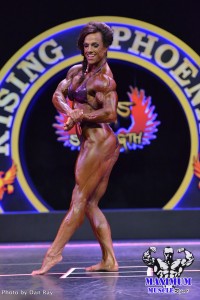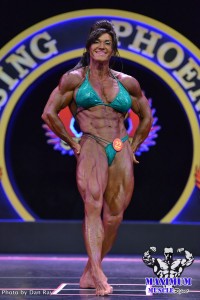 Sheila and Helle and us
Jackfest 2018 anyone?
Count C. Moore in!
Huge thanks to musclejack for articulating these dreams (which, as he mentioned at the beginning, many of us who group chat will be all too familiar with) so eloquently.