I'm pretty sure I have posted this magnificent mini-set of the Spanish High Priestess of Hard and Vascular Physique muscle, aka
Paloma Parra
, on the massage table before, but even if I have, I make no apologies (and expect no complaints) for doing so again.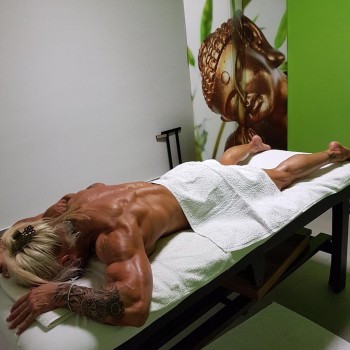 Just imagine walking in for your 10.00 and being greeted with Paloma's tanned, rippling (and apparently already glistening) magnificence. Don't know about you, but you could easily hang that towel on the result of the excitement that would cause me.
And that towel is nowhere near big enough to clean up the mess I'd make.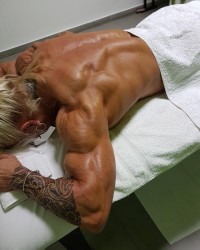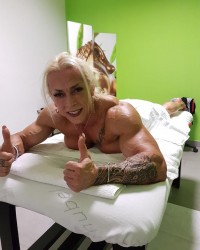 The masseur probably pays her,
quips one forum bod.