WFF Universe
Extreme Body
The woman formerly known as
Karolina Holubcova
followed up her win at the NABBA Worlds (see
FMS passim
) by taking the WFF Universe "Extreme Body" (ie. Bodybuilding) title in France at the end of June. Same routine as the Worlds, same thong-tastic (though different colour) posing suit. No complaints whatsoever.
You can follow Karolina's further adventures on
Facebook
and
Instagram
.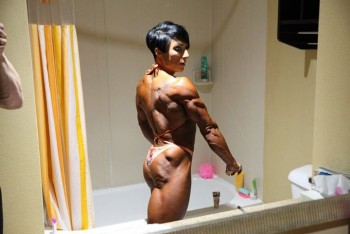 And you can also follow Karolina's prep for the NABBA Worlds on the
BODYFLEX Fitness YouTube channel
. Fans of "A Day in the Life of" style clips will
LOVE
this. Volume 1 is
here
, and there are two more that follow, adding up to well over half an hour's insight into this Czech muscle goddess's world. Better still, the
BODYFLEX
bods have actually been bothered to give the clips proper English subtitles, so you can even understand what is being said - if that's important to you!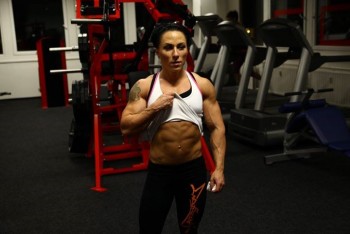 Enjoy!