FEMALE BODYBUILDING'S SUPERMODEL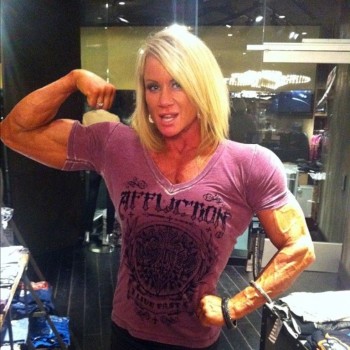 In the alternative universe we all fantasise about where all models have muscles and the very top models are all female bodybuilders, I reckon Lisa would be
THE
supermodel. She'd be recognised and in demand the world over, picking and choosing her shoots, and generally leading an impossibly glamorous jet set lifestyle...
[Have you, I wonder, considered the possiblity that it may just be you who fantasises in such detail about such an alternative universe? - ed.]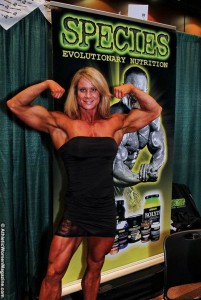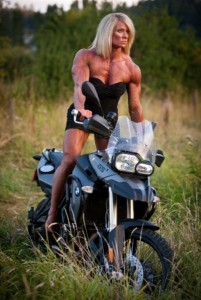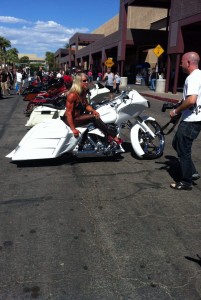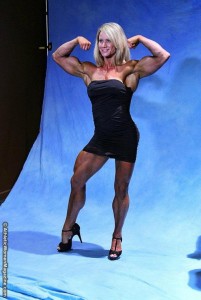 Sadly, this isn't the case, but nevertheless, if Lisa didn't exist, the mind of
Edinaus
would probably have created her. She is undoubtedly one of the most photogenic and well-proportioned female bodybuilders in recent years. She's a natural in front of the camera, and has worked with pretty much every major female muscle site and photographer with - more often than not - absolutely smokin' hot results.
I've picked a sort of
Top Ten
- one each from ten female muscle photographers.
It was a tough job, but for my readers, there's no hardship I wouldn't endure!
Twixpix (left) & DG Photography (right)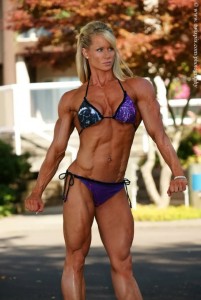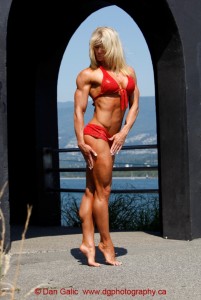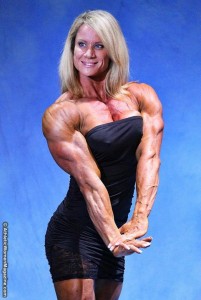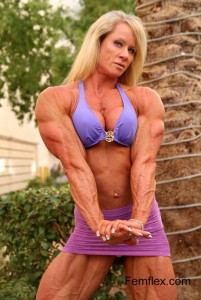 Athletic Women Magazine (left) & Femflex (right)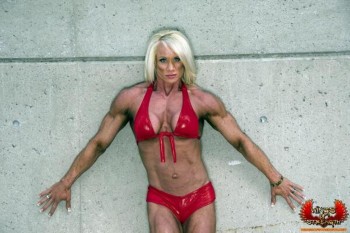 Wings of Strength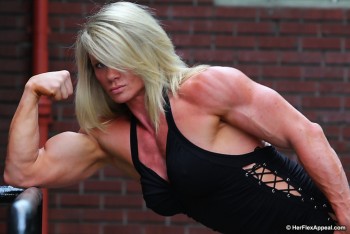 Her Flex Appeal
Krivs Studio (left) & FTVideo (right)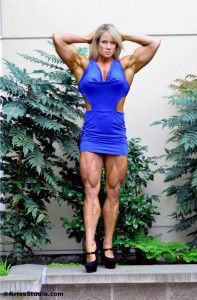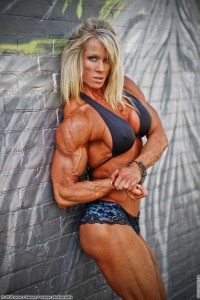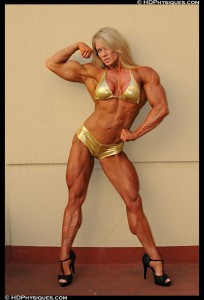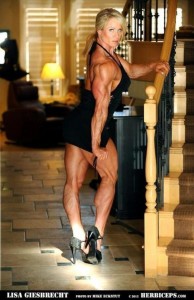 HD Physiques (left) & Her Biceps (right)
And we leave you today with a little more from
Her Flex Appeal
. Lisa in
that
dress - although calling it a dress as such is pushing it a little, so let's say "outfit" instead.
She's not at her biggest here, but that never spoiled my enjoyment.
Enjoy!
Lisa G Is...
reaches climax tomorrow.