The FMS Quality Control Department are a tireless bunch, working 24 hours a day, 365 days of the year (they don't have to work at Christmas, but they do) to check every single image of muscular beauty that passes through the office. The team can assess between three hundred and - at peak times - three thousand images per day, ensuring that only the very best make it onto the blog for your viewing pleasure.
Today, these unsung heroes give us a peek into their work...
INNER CITY BOARDING ATTIRE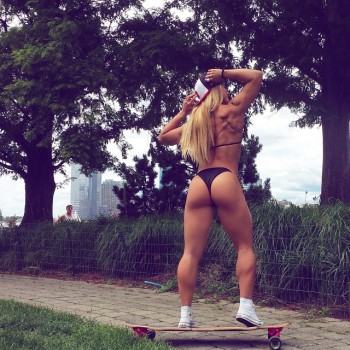 Nobody's going to see how hard you've been training if you cover it all up with loose fitting clothes. Tight is good, vests are good (for showing off those shoulders), but if you
really
want the sk8er bois to notice you,
this
is how you do it.
AT HOME SELFIES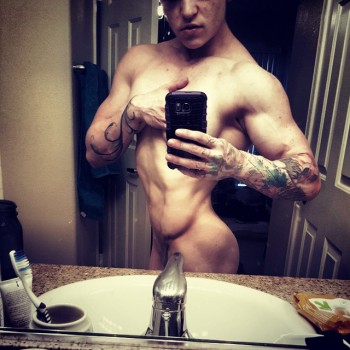 No clothing necessary! Without question
Sierra Mangus
gets an
A
for avoiding Instagram censorship using only a hand bra, but she doesn't get top marks because the phone is already covering where she's put her hand. Great effort though.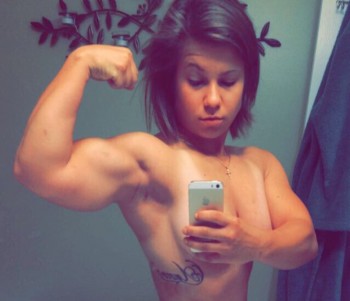 This
is how you do it.
A+
for
Alyssa Kiesling
, eyebrow raise and all.
ON STAGE FACIALS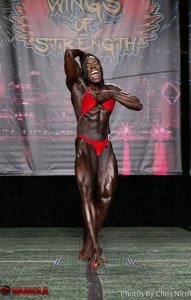 Smiles are fine, pouts are good, but the "THE ROAR" is
GREAT
.
THINGS TO DO WHEN STUCK IN TRAFFIC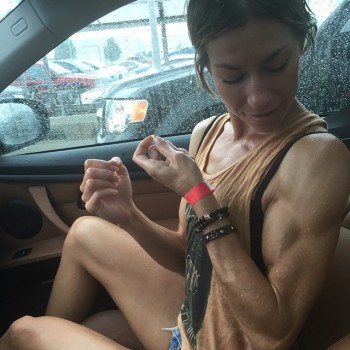 FMS
firmly believes that the muscular woman should never ever miss an opportunity to bring joy to the world. If the city's in gridlock, there's no reason why you shouldn't be using the time to flex, snap, and upload your hard-earned gains. Good girl!
THINGS TO DO WHEN GOING DOWN (or UP)
Self-love in an elevator. A Brazilian masterclass - left to right:
Nayara Rodrigues
,
Roberta Zuniga
, and
Suelen Bissolati
. Lifts may be almost as good as gyms when it comes to female muscle sightings in Brazil if the plethora of such images is anything to go by. How
does
anyone get
anything
done in that wonderful country?
HOLIDAY SNAPS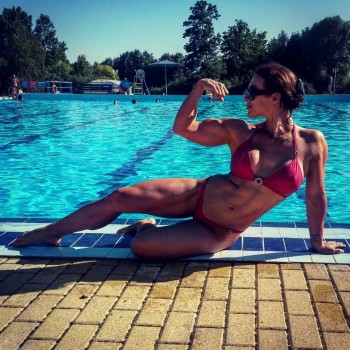 Make the men gawp. Make their wives so jealous they'll resolve to hit the gym as soon as they get home. Sexy
Susanna Tirpak
improves the marriages of every single couple staying at the hotel that week with a single pose. What a heroine!
WHEN THE GOIN' GETS FREAKY, THE FREAKY TURN PRO
You suffer for your art, so enjoy it when you can.
Danielle Reardon
drops the pants (in fact she seem to have discarded them completely) and gets the glootz out. Almost impossible to look at this picture and not feel love. Gold standard.
A++
WHAT NOT TO DO ON A DATE WITH NATALIA
This was not rejected for the quality of the picture nor, indeed, for the muscle on display but for the utter stupidity of the photographer, and it's included here as a cautionary tale. Does Natalia look like she's in the mood to pose for a photograph? Never,
EVER
make a female bodybuilder wait for her food. In fact, never
EVER
prioritise anything over food. Moments later Natalia's date learned his lesson the hard way. It only hurts when he breathes now, but please, don't make the same mistake.
And finally...
Just...
APPROVED
. Yeah. Definitely.
Enjoy!