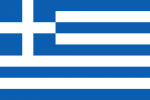 ELENA KAVVA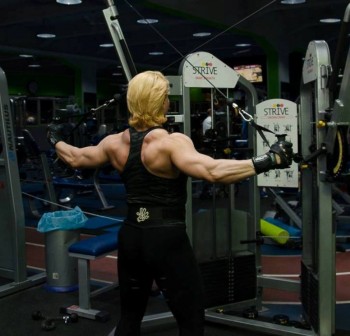 Greece's IFBB Physique pro "did an Aleesha" and dyed those lovely dark locks some time towards the end of last year. I have to say, I'm not 100% convinced by her new look, but given that Elena is a former martial artist, I wouldn't say so to her face!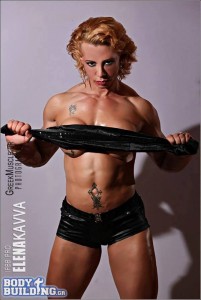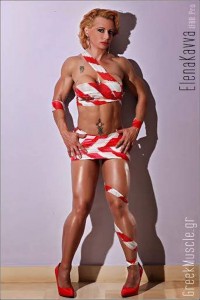 And it was through her kung fu that she discovered and ultimately fell for weight training.
I always liked to add a few weights in my training for muscular strengthening, and it was something that I started to like more and more until at the age of 17 I realized that I was madly in love with dumbbells,
she says.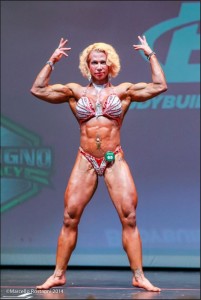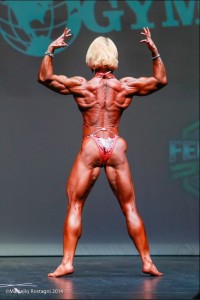 Regarding the crisis, Elena says*:
As long as Olympiakos can remain competitive in the Champions League, I really don't care which currency we're using!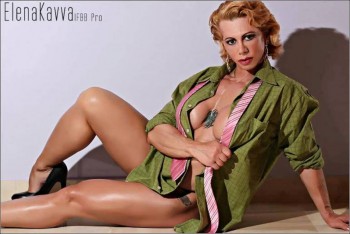 Elena is
on Facebook
.
Enjoy!
*While the quote about falling in love with dumbbells is real, this one is not.