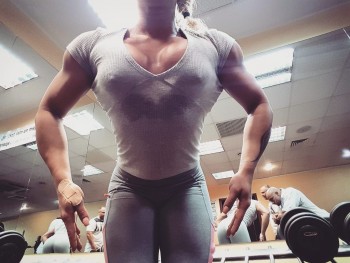 We can all probably name a couple of famous FBBs from Romania, both
bona fide
stars of the sport, even if one of them is still waiting for her pro card to arrive in the post. Today's Figure Phenom is a compatriot of theirs, who, unlike the three Europeans we met yesterday, is already an IFBB pro, the first ever Figure pro from Romania.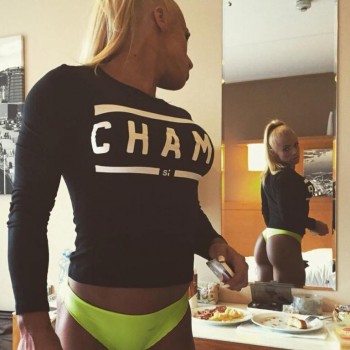 Gentlemen, say
buna
to
Ramona Maria Arseni
.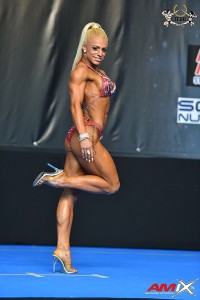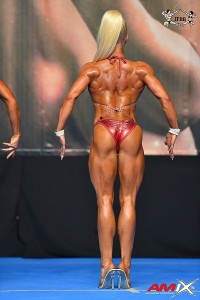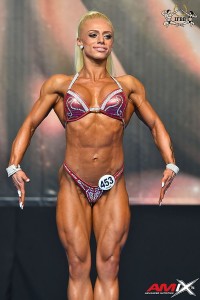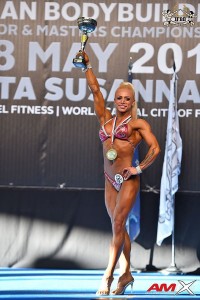 Ramona won her pro card after completing a class and overall win double at last year's EBFF European Championships in Spain, since when
she has competed just once, at the 2015 Nordic Pro
. There, much smoother than she had been at the Europeans, she placed way down in 14th. Now, I've already said this week that when it comes to this division I'm far from an expert, but it seems to me that Ramona has taken that placing on board and has set about making substantial improvements to her (already impressive) physique with a view to coming back bigger and better next season.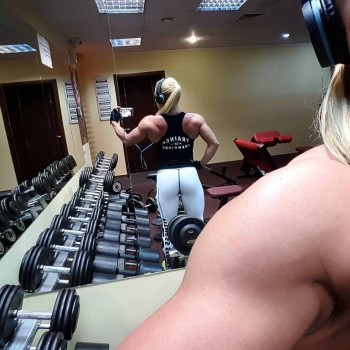 And it's been apparent on the forums that I'm not the only one who's noticed this.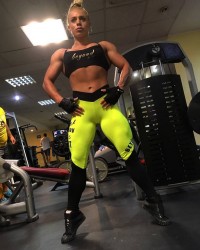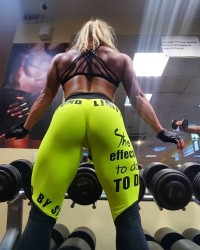 As one fan points out, there's "so much to admire" about Ramona, "an example for all women who want to do bodybuilding", with much of the admiration directed towards her incredible legs and her incredible glutes. Even, or perhaps that should be
especially
, when they are covered with a "second skin".
So damn sexy,
one poster remarks.
Those quads exploding, trying to bust out of those leggings...
But it isn't just what Ramona's got going on below her waist that fans are drawn to.
My eyes could look you up and down all day,
one of
her Instagram
followers tells her, while another compares Ramona, with her blond locks, to a more mainstream sex symbol, "a muscular version of Shakira", which I suppose is a compliment!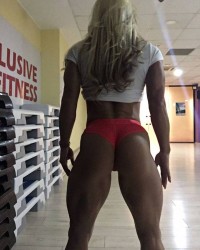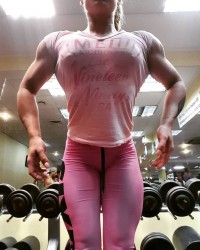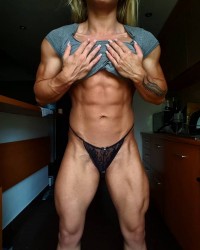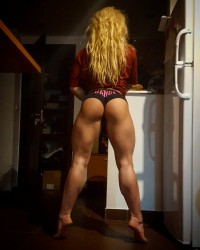 Ramona, probably unsurprisingly, has more than her fair share of female fans too, among them one of Britain's own IFBB pros,
Carmen Knights
, who congratulated Ramona on her ability to "pull off white leggings" (that's "pull off" as in "look good in them", not as in "take them off" by the way), a comment Ramona says "made her day" and has led to quite
an ongoing IG conversation between the two
.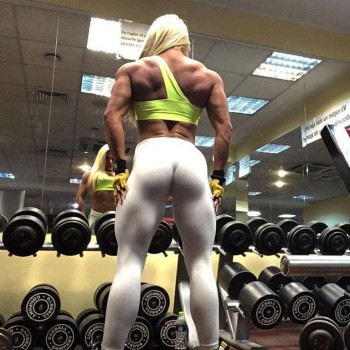 Ramona's already a pro with an online coaching business, Weider sponsorship and an ever-growing number of male and female admirers, and she's still just 25. I imagine you'll be hearing a lot more about her in the future. Not least from me!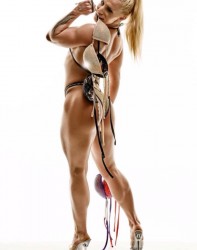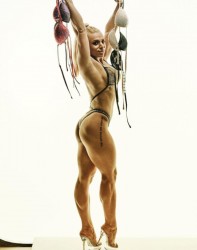 She also has
a YouTube channel
although it's not been updated for a while, but you can see Ramona in motion and her considerable stage presence when winning her class (
here
) and the overall (
here
) at the 2015 Europeans courtesy of
IFBB TV
's archive. Follow
Ramona on Facebook
if you must, but
on Instagram
you get the same pictures and more, and you also get to follow her chat with Carmen... Bonus!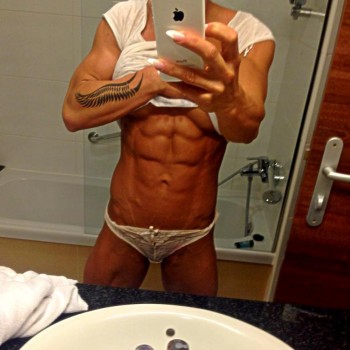 Enjoy!