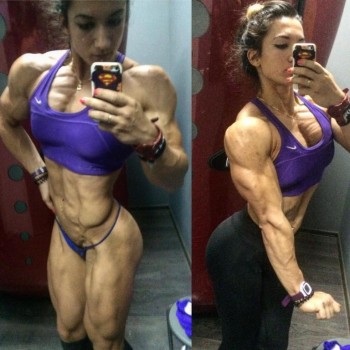 After Hemuvisa's first (we hope of many) edits from the Expo yesterday, today we continue the 2016 Arnold Classic Europe theme with the triumph of Russia's Physique "sadistka",
Valentina Mishina
(see
FMS passim
), who won not only her class, but also the Overall title in Barcelona (not Madrid this year) a couple of weeks ago.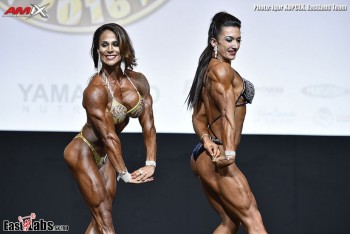 Valentina v Cris - the tall Physique class
Followers of
her Instagram
(or
vk page
) would have been forewarned that Valentina would be arriving in Spain in truly jaw-dropping condition, and given the competition - your 2016
Hot and Hard 100
#1
Cris Goy Arellano
in the (tall) class, and in the Overall posedown Brazilian
Priscila Cavilha
, who finished top 3 in the Arnold Amateur in Ohio this year - top shape was what was required for the win.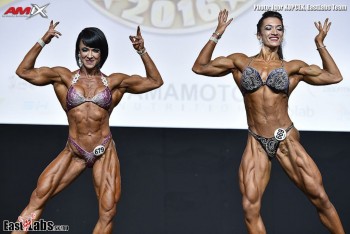 Valentina v Priscila - the Overall Physique posedown
In the event she beat Arellano (who seems to have had a bit of work done on her nose) decisively to win the class, but took the Overall title from Cavilha by just a single point.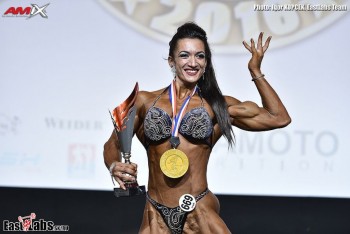 When
we first met Valentina on FMS back in January
, we noted that she was gaining a significant and devoted following on the fan forums. Since then, that following has continued to grow, and this victory - and the resulting chatter - is bound to gain her even more devotees while taking the fans she had already to new levels of devotion.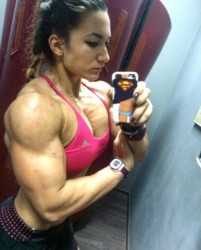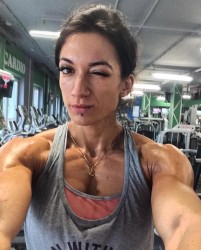 Many of her fans make a point of noting she is unenhanced, particularly in the pec department, and that she is a "rare girl" for being tattoo-less. But mainly they just praise her beauty and her physique.
She is a dream,
wrote one of those fans in the build up to Barcelona.
Hard, curvy, beautiful striated muscle from head to toe.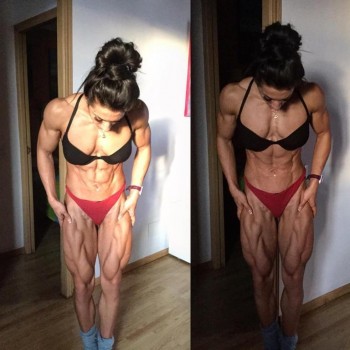 Valentina, meanwhile, seems to have got even more devoted to building that muscle, and the results (both physical and contest) speak for themselves. A former champion powerlifter, she has transformed herself in three years into (arguably) the top amateur Physique competitor in Europe, perhaps her next victory will be at the Worlds.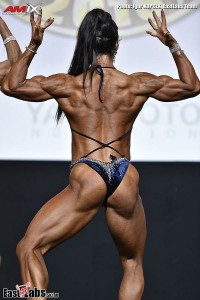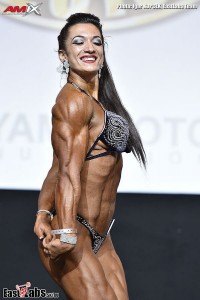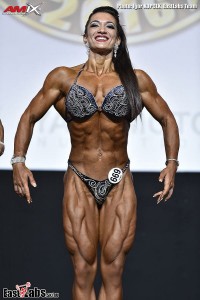 наслаждаться!