The last of three visits to the Arnold Classic Europe celebrates the achievements of British ladies there, and there was more than is customary to celebrate.
So large was the UK contingent that we don't have time or space to see or mention them all, but we'll see as many as is possible in every division.
BIKINI
Junior
Whiteley Davies
(left) - 6th (up to 163cm class)
Ieva Motiejunaite
- 4th (over 163cm class)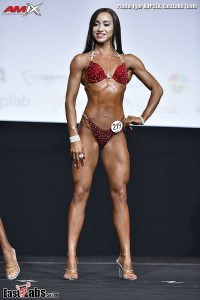 Up to 172cm
The UK was particularly well-represented in the second tallest of the many Bikini classes, with British Bikini babes being awarded the 4th, 3rd, and 2nd places.
Anastasia Parikos
(left) - 4th
Emma Howie
- 3rd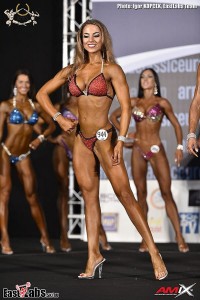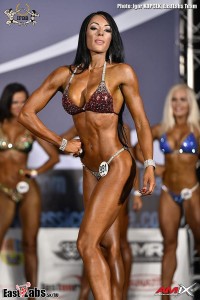 Alla Meyer
- 2nd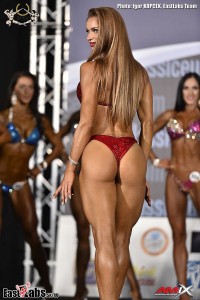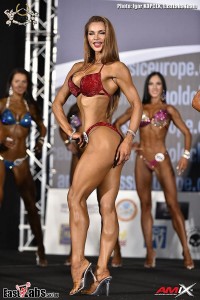 I don't follow Bikini but...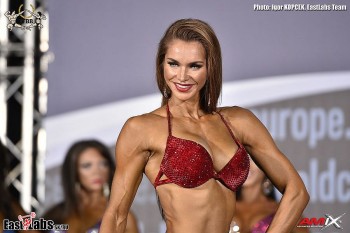 WOW!
FITNESS
Up to 163cm
Another bumper class for the UK - four women in the top ten including the winner...
Maggie Molyneaux
(left) - 9th
Kate Errington
- 6th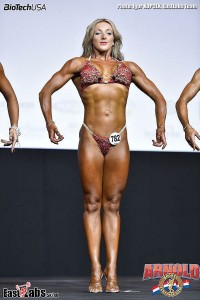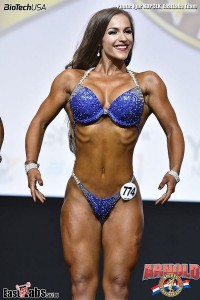 I hope you won't mind if we have another look at Kate.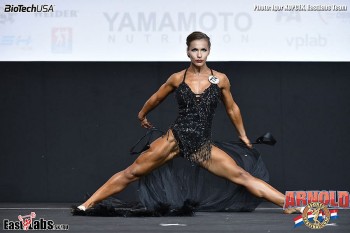 Vicki Gale
- 4th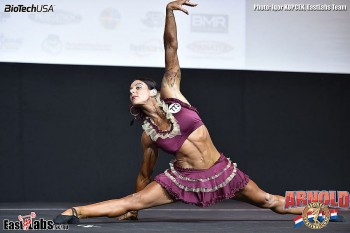 Emma Paveley
- 1st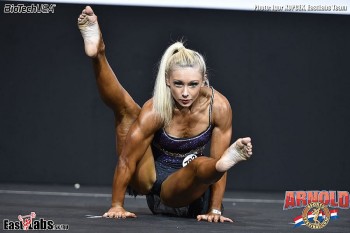 It's been coming, and FMS has been tipping Ms Paveley to break through into the pro ranks for some time now. Finally, a first place to go along with all her other podium finishes, though unfortunately for Emma, she didn't win the Overall title.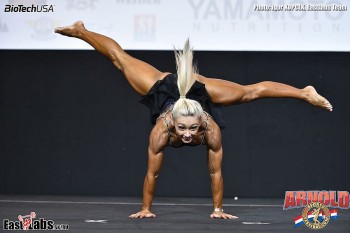 Still, many congratulations to her.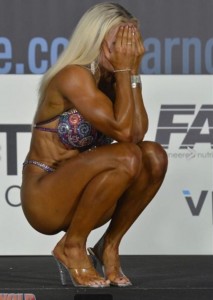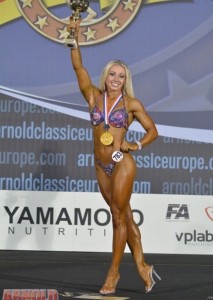 And it's good to see her win has got
some local press
at least!
Over 163cm
Megan Hookins
- 7th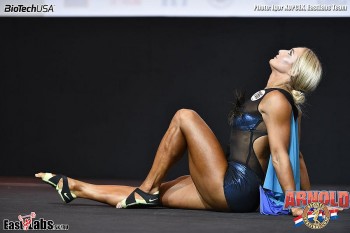 BODYFITNESS
Up to 158cm
Nancy Jones
- 5th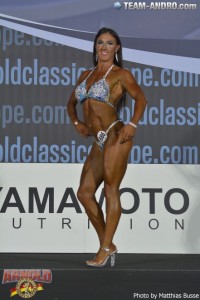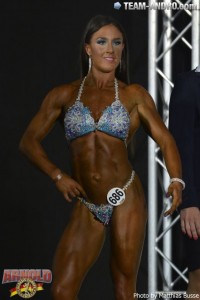 Up to 163cm
Samantha Forbes
- 3rd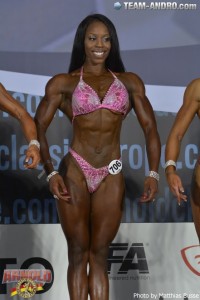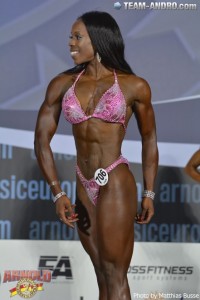 Up to 168cm
Melissa Nicola
- 5th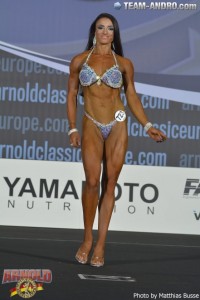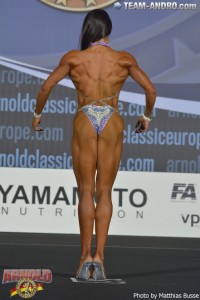 Over 168cm
Connie Slyziute
- 6th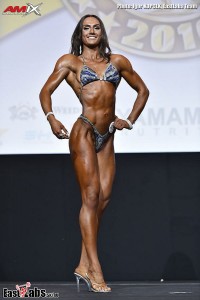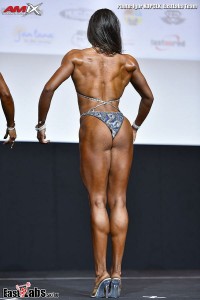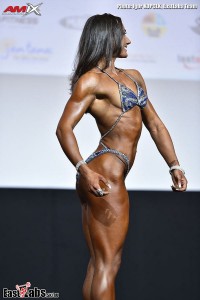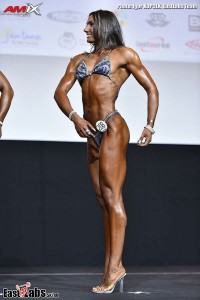 Connie also got a 3rd place in the Junior Bodyfitness class.
There were many other British ladies in the various Bodyfitness classes who we don't have space to show you but we should mention nonetheless.
Barbara Kiss
took 7th in the up to 163cm class, with
Rebecca Caydas
and
Clare Barks
cruelly unplaced.
Michelle Leach
was 10th in the up to 168cm class, and
Natasha McFarlane
(8th) and
Caroline Caine
(10th) competed with
Connie Slyziute
over 168cm along with
Hannah-Marie Berry
and
Lisa Kelly
, both of whom did not place.
And meanwhile...
Masters
Michelle Leach
cropped up again and took 10th place in this Open Masters class.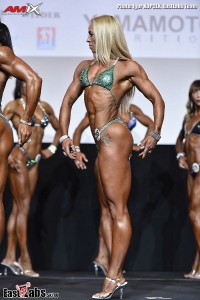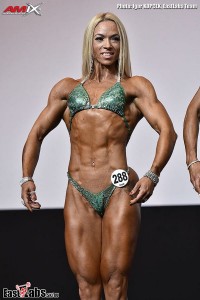 And NABBA veteran
Sally Knights
(left) and
Julie Tomkins
also competed.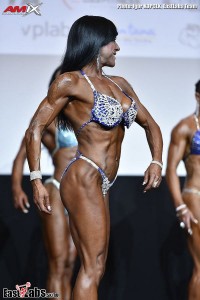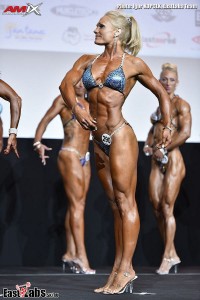 But the best British result in all the Bodyfitness classes was that of
Katalin Jasztrab
.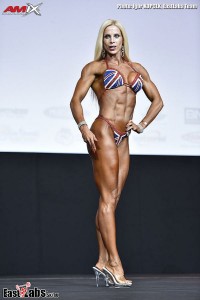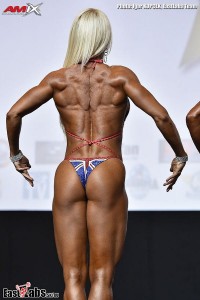 Katalin finished Masters runner-up. She's a former Playboy model, would you believe?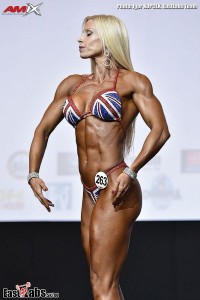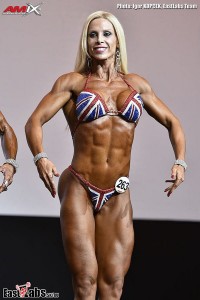 PHYSIQUE
Sadly, we haven't been able to find a single picture of
Ivana Mahrikova
, formerly of Slovakia, now competing for the UK, who came in 9th in the taller Physique class.
Masters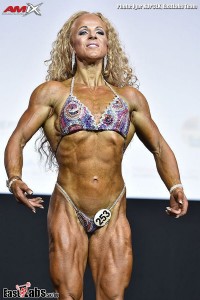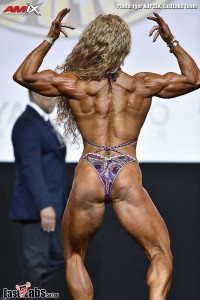 A familiar face, and although it's on top of a slightly smaller and less disgustingly peeled body, yes, that's former UKBFF Female Bodybuilding champ
Silvana Imbrogno
, back on stage and flexing it open-handed for Britain in the Masters Physique class. Silvana got 4th, and what a treat it is to see her back again.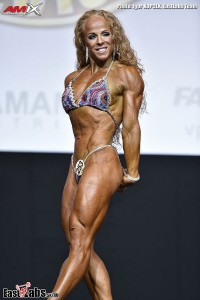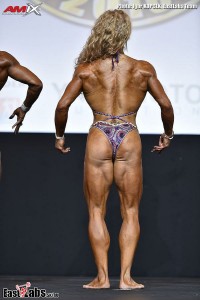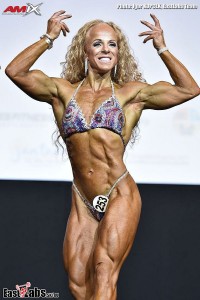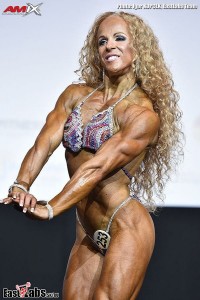 Congratulations to all the British women who did us proud in Barcelona!
Enjoy!