And we end our week of peaks with just the one bicep and just the one picture.
There's definitely two parts to that muscle though!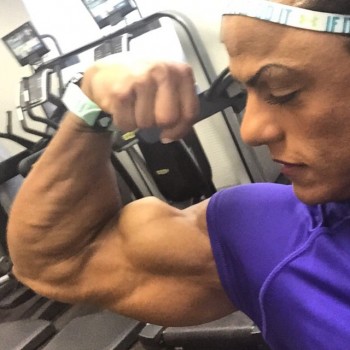 Suha Qasem
, aka Unstoppable Beast, aka Sueperrstar.
This was just over a year ago, and Suha may have toned it down a bit since size wise, but split peaks and all she was judged good enough to win the Open and Masters titles at the
NPC Grand Prix in Brooklyn
recently, and I believe that means we'll be seeing those breathtaking peaks again at this year's NPC Nationals in a few weeks' time.
Follow Suha's prep
on Instagram
. You'll need to request your follow first.
Enjoy!