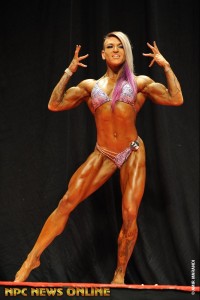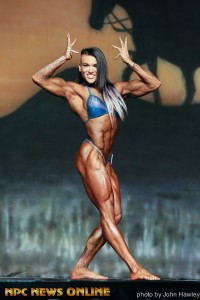 Sierra Mangus
, flexes her biceps at last year's NPC USAs (left), and recently at the Europa Phoenix. Now, Sierra is an FMS fave, #58 on your
2016 Hot and Hard 100 list
, and during her prep for the Europa, we've been glued to her impossibly lean and freaky Physique
on her wondrous Instagram
. But today's post isn't about what Sierra's got in the biceps department (hot and hard and currently freakishly vascular though they may be), it's about Sierra's appreciation of an altogether bigger muscle beast.
Ms Rising Phoenix herself. The Queen -
Margie Martin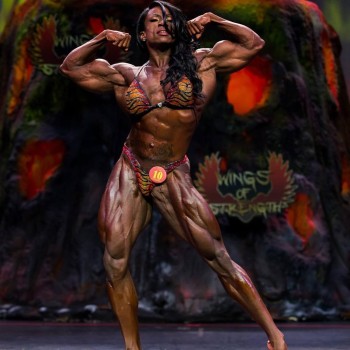 Woooshh,
commented Sierra after Margie had posted this "throwback" to her most recent RP triumph
on Instagram
.
If sex could flex, she would look just like you.
And Margie replied.
No Mama, you are the sexiest on the stage.
Have to say I'm with Sierra on this one.
Woooshh!