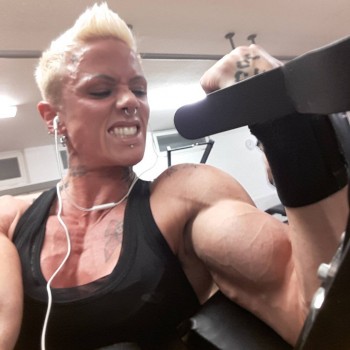 Madelen Nilsson
working on her left bad boy, five or six weeks ago...
Clearly, the effort was worth it.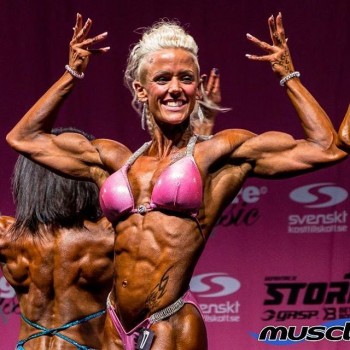 Above, "Madde" feels the joy of muscle as she shows off leftie and rightie during the Women's Physique posedown at the recent Tyngre Classic IV in Stockholm.
She placed IVth at the show. And if you would care to see just how dry a woman can get, check out
her currently a thrill a day, sometimes two or three, Instagram
.
Njut av!