Today, we feature three women from North America, where, it seems to me, Figure competitors tend to carry rather more muscle than their European (Bodyfitness) counterparts. Two of them are from the USA - New Yorker
Odalys Ferreira
and Texan
Tonya Wheatfall
, both of whom won pro cards in 2016. The third hails from the production line of female muscle that is Canada, and though she is still working towards her pro card, may well be the best-known of our trio -
Victoria D'Ariano
.
Victoria D'Ariano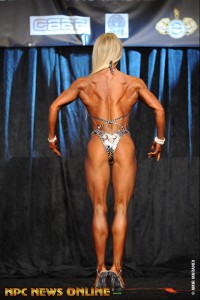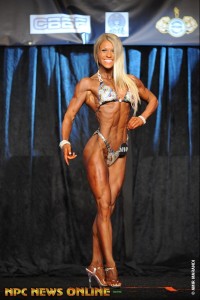 This year, Victoria had to settle for 4th at the Canadian Championships, and more recently at the IFBB North Americans she was 7th in her class. But with
her Instagram
following approaching 150,000,
the YouTube channel she shares with her beau
boasting 17,000+ subscribers, and
pages and pages of images of her
available on female muscle fan forums, I doubt this is the first time you've come across her.
Like all Figure and Bodyfitness competitors, Victoria doesn't get to do a whole lot of flexing on stage. Off it though, there's absolutely no stopping her. Pecs, peaks, abs...
Listening to your body is important,
she says,
and so is FLEXING!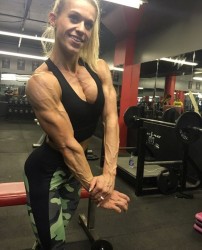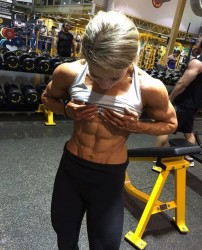 She puts
A LOT
out there. Her archive of IG clips could easily, if edited together, run to the length of a typical a feature film. I chose a random week and counted 12 images and 7 clips on
her Instagram
. And this is what has "endeared" her to so many of the female muscle lovin' brethren - I'm especially fond of her irresistible "shaved and exfoliated" post-shower selfies! She revels in her muscle, in the pump, the veins, the striations. Her love of muscle, of being muscular, comes across loud and clear.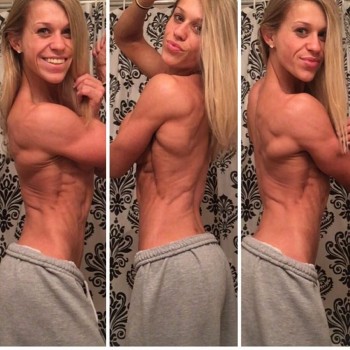 SWOONARAMA!
Tonya Wheatfall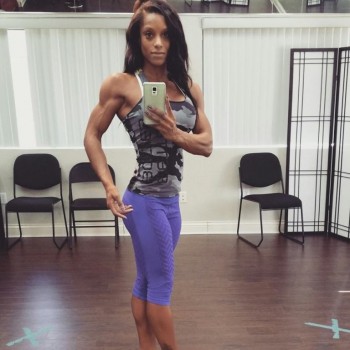 It was only in 2012, after she'd had the last of her three children, that Tonya decided it was time to start exercising regularly again. She'd been a dancer from the age of 6, and a college track star, and she soon rediscovered her passion for fitness. By that November she had gained the first of her many personal training qualifications.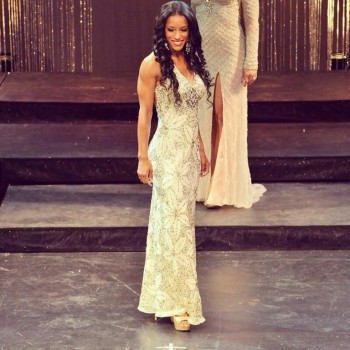 Tonya before, in a whole different kind of contest
Her early internet aliases ("mom4fitness" and "fitpilatesdoll", which she still uses as
her Twitter account
), illustrate that she did not immediately set pout to be a Figure competitor. But after some time in the Bikini division, that's where she's ended up.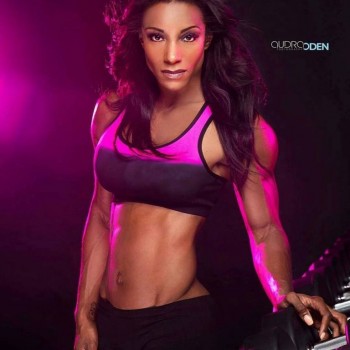 As far as I can tell, it's only taken her a couple of years and a few Figure contests - two of them national level shows - to go from a Figure novice to a Figure pro. This July at the NPC USAs, Tonya won both her class
and
the overall title.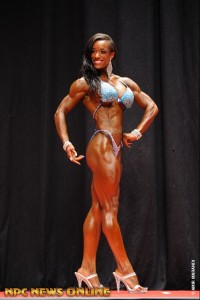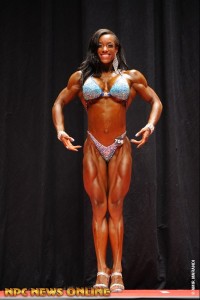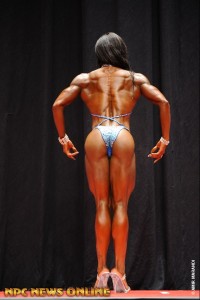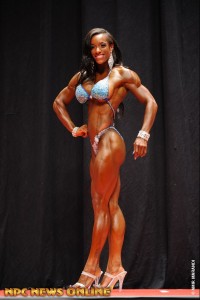 It's a genuine shame there aren't more pictures of Tonya I can show you, because - the incredible Figure physique aside - she is a stunning beauty. You can follow her
on Facebook
or
the abovementioned Twitter
. And see her moment of glory, when she won the overall Figure title at the NPC USAs (all 20 seconds of it!)
on YouTube
.
Odalys Ferreira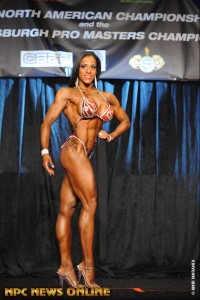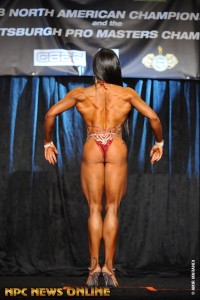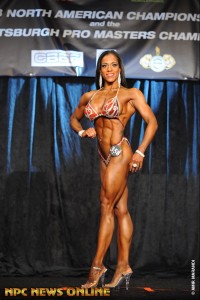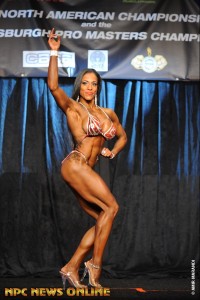 I love being on stage,
says IFBB North Americans Figure champion
Odalys Ferreira
.
I did school talent shows since I was in elementary school. I've never been that shy girl, I love being in front of people especially once you've put hard work and dedication into your body. Why not feel confident and show it off? I love wearing my heels and getting glamorous. I feel like Miss America for one day.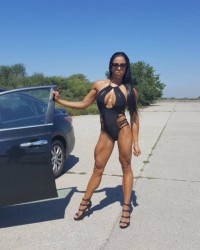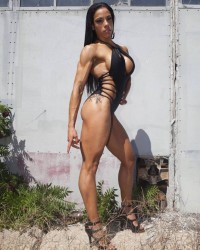 Odalys, like
Tonya Wheatfall
, is a new Figure pro this year, and also like Tonya, started out on her journey after the birth of a child.
My daughter was the kick start of it all,
she says.
I'd worked out since I was 15 but I wanted to take my body to the extreme. I wanted to build muscle and become a lean mean fighting machine!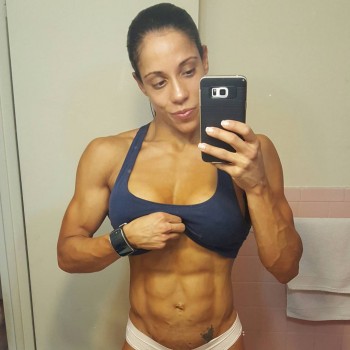 Mission accomplished! Though it has taken her a few more years to get her pro card than it did Tonya, she's done it while looking even more beautiful and glamorous than any beauty queen - just imagine if Miss Americas really did look like Odalys! Next goal? The Olympia of course!
My coach and I are discussing Pro shows,
she says.
I'll try to win one and get on the Olympia stage. The ultimate goal - a mom to win the Olympia!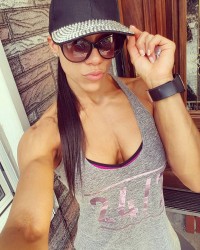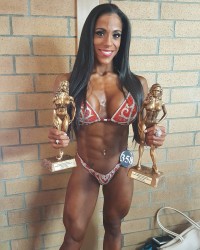 It's a very fine goal indeed, and you can follow her adventures
on Instagram
,
her blog
("Body by Ody", of course!) and watch her interviewed right after she'd won the overall at the North Americans (looking almost impossibly beautiful and glamorous - with
MUSCLE!
- on
NPC News Online's YouTube channel
.
And for our last post of the week tomorrow, we leave the IFBB and its feeder federations to meet a whole different species of female Figure animal.
Wait and see. Enjoy!