Around the World will be an occasional series celebrating the female bodybuilders of a particular country, and examining any issues peculiar to muscle women there.
Today, from bad to worse in Iran.
The last time FMS reported from Iran
, female bodybuilders were being summoned to court for taking part in an international competition.
Some male athletes have trained women and arranged for these half-naked pseudo-athletes to compete in competitions abroad,
reported Mizan, the news agency of the Iranian judiciary, in September.
Now their semi-nude photographs are everywhere on social networks.
According to
IranWire
,
on October 2, Tehran's prosecutor, Abbas Jafari Dolatabadi, confirmed that the male coaches involved in training two female bodybuilders had been banned from continuing their athletic activities and banned from travelling.
Now it seems one of these women has actually been jailed.
A female bodybuilder was arrested on January 17 after she posted a "semi-nude" photograph of herself on Instagram,
according to government sources,
and was jailed after she was unable to pay a bail amount of 200m tomans
(about $62,000).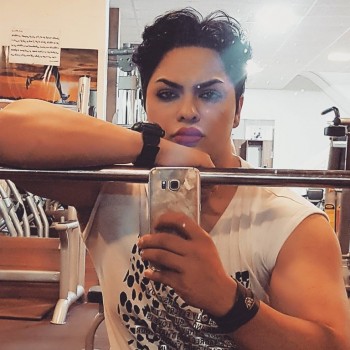 The news was picked up by the
Mail Online
, who added that, though "unidentified",
it is thought she may be Shirin Nobahari
, one of the two female bodybuilders who had been banned from bodybuilding as well as travelling outside Iran last September.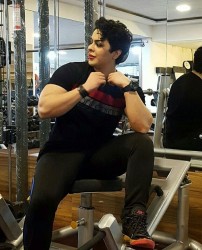 From there, the story went, as these things always seems to do nowadays, global, with
the Mail
's text repeated almost verbatim, and images of Shirin from her Instagram (
@shirin_muscleking
), "semi-nude" as the mullahs would tut, for illustration.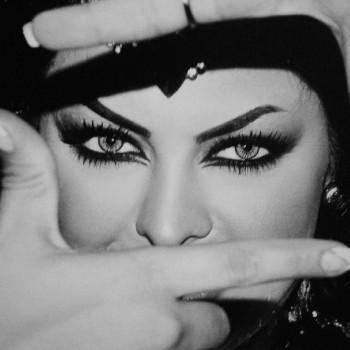 Whether the arrested woman is, in fact,
Shirin Nobahari
is still - as far as I can ascertain - unconfirmed. On the one hand she has, if anything, toned down her posts somewhat in the last few months, with the only skin on display being that on her striking face. On the the other hand though, she had been warned, and she is still, quite obviously, defying the ban imposed upon her bodybuilding. Furthermore,
her Instagram
- with its 70,000+ followers and three duplicate "fanpage" accounts (no doubt there as insurance should one or more be shut down) - makes her by far the most high profile Iranian bodybuilder still pumping iron in Iran, and therefore a prime target for a regime obviously keen to set an example to bring others into line.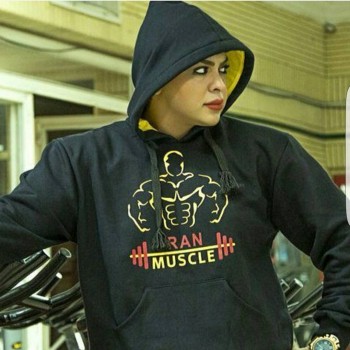 This is not the first time Shirin has faced opposition.
My parents were university professors,
the 27-year-old said in an interview with a dissident Iranian news source at the end of 2015.
One of my sisters has a Master's in Food Sciences and the other sister a Master's in Physiology. One of my brothers is an inventor and has a few inventions registered to his name. The other two are graduates of Computer Science and Accounting.
Unsurprisingly, her parents tried to persuade to follow a similar path into a "good" profession rather than pursuing her passion for muscle.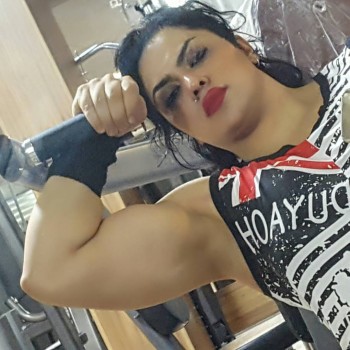 She describes herself as a "one-woman army", and compares the authorities to "crows and vultures". She told
her Instagram
followers last autumn - around the time of her previous collar - that "however we live it is important to live with dignity". What a tragedy if attempting to do so has meant she has been robbed of her freedom.