Once again, the FMS New Year's Eve party was the female muscle place to be as we said goodbye to 2016 (good riddance, perhaps?) and "How
you
doing?" to 2017.
And once again the ladies didn't disappoint, even those who couldn't make it.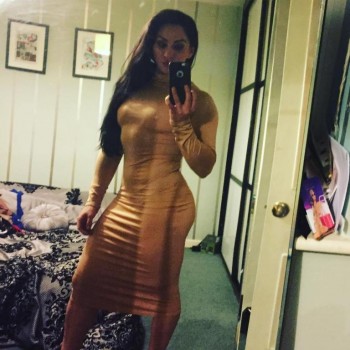 I'm not into the partying anymore,
explained Rosie in her RSVP.
Quiet night in for me, but I never miss an opportunity to get dolled up, so, I'll be there in spirit, sat in my house in my gold dress and full hair and make-up. It's New Year's Eve after all!
Maybe next year, Rosie. You were much missed.
Still, despite Rosie's absence, there was more than enough female muscle glamour to keep the paps busy and the FMS staff making regular trips to the bathroom.
Angelica Enberg
"showed off her muscular curves in figure-hugging grey", according to
Hello!
magazine.
Danni Teresa
, despite the cold weather, was determined to show off her gains.
My arms have really come on, don't you think?
she told
OK!
magazine's reporter on the night.
No way were they coming covered up to this party.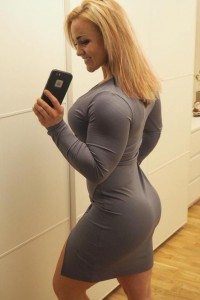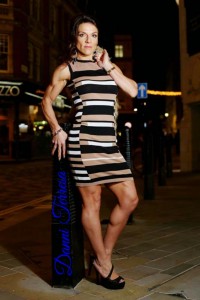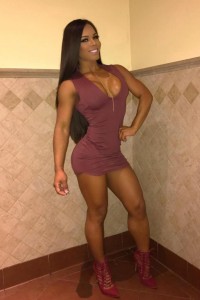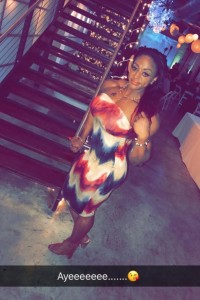 Puerto Rican Queen
Yarishna Ayala
dressed (for her) in a surprisingly modest style, but her Bikini body nevertheless impressed
Closer
's reporter so much we had to show the poor young man the door long before the clock had struck twelve. Meanwhile, our own photographer managed to catch
Mmmmonique Jones
- stunning in red, white and blue - in one of the rare moments when she wasn't dominating the dance floor.
Many ladies of muscle flew in from the US, so London's hotel rooms were busy with FMS' guests getting themselves dolled up. Selfie previews were requested, which as well as ramping up the anticipation and excitement before they'd even arrived, allowed us to advise them if they planned to wear anything that
C. Moore Glootz
wouldn't be able to handle, thus preventing any of the undignified scenes that marred 2015's event.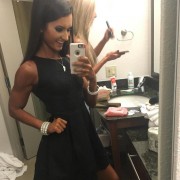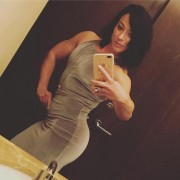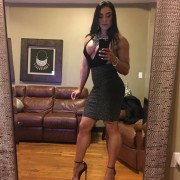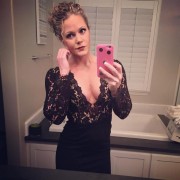 Beautiful
Lacey Dunn
,
Jodi Miller
,
Maria Luisa Baeza Diaz
(just) and
Nicole Wilkins
all got the FMS OK for their classy outfits in advance on the night, which isn't to say that C. Moore didn't get up to any shenanigans at all on the night, as his pic (below) of the bootilicious
Kathryn Drayton
proves. To get it, naughty C. Moore only went and glued poor Kathryn's iPhone to that log table. What a scamp!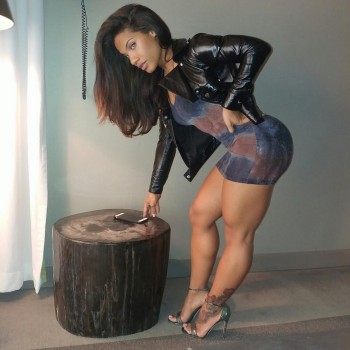 Of course, there's much competition among the ladies to get themselves on the covers of those gossip magazines, and this year's models turned out to be the glorious
Eleonora Dobrinina
, who made the January cover of
Heat
with her big blond curls and "Snow White" see through (trust me, it was
totally
see through) top, and in a bit of a coup for the girl (and the office), Sara, our very own FMS intern, found herself the face (and body) of
Now
magazine's coverage of the event. We will all be sad to see her go, but agents haven't stopped ringing since the magazine hit the stands. Clearly this little lady is destined for bigger and better things than doing Swell's filing. Sigh.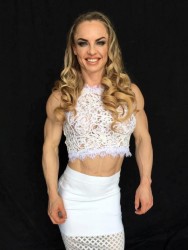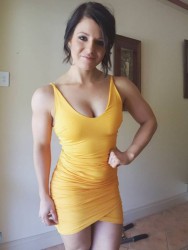 FMS would like to thank all the ladies for making our annual shindig - once again - such a night to remember. With their strength and power and glamour and beauty, these goddesses have proved once again that muscle women really
do
have it all.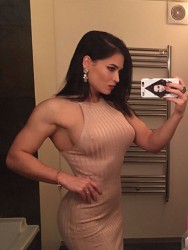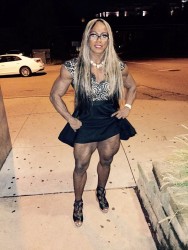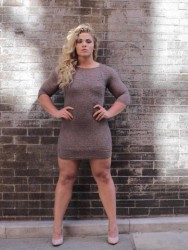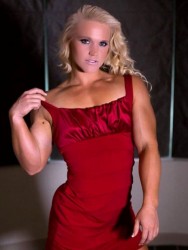 And to our dear readers, a belated Happy New Year!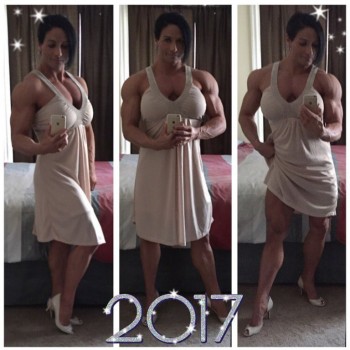 We wish you only the (biggest and) best in 2017.