Bookends
The earliest picture of Marja the FMS research team could turn up and one from one of her final photo shoots (that I know of) by
Annie Rivieccio
for
Muscle Angels
. Not totally sure of the date of the "young Marja" pic, but for one thing those arms aren't quite the legends they became, and it's black and white, so it must be pretty old!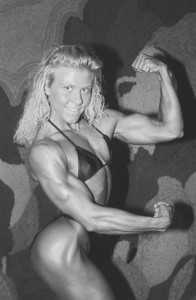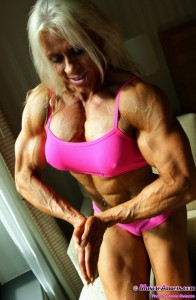 And as a bonus a little Marja in motion classic.
Shot in 2003 by
Awefilms
, a massive contest shape Marja - in heels, tight tight tiny denim shorts and an even tighter white top - struts the streets of New York.
With predictable results.
Enjoy!