NABBA Northern Ireland Ms Trained Figure
NABBA Britain Ms Trained Figure
Northern Ireland's
Emma Gormley
didn't place at the 2014 NABBA Worlds...
After that, she took a break from competition to become a mother for the fourth time.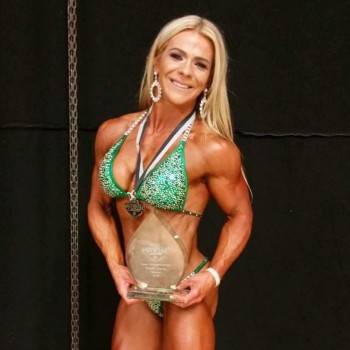 Emma with one of her PCA awards from 2016
But, towards the end of April 2016, less than a year after her daughter's birth, she was back in her posing suit, reclaiming the NABBA Northern Ireland Ms Trained Figure title she'd previously won in 2014. And she followed that up at the end of May by becoming the new NABBA Ms Britain.
I came back bigger and better so maybe that year out was a good thing to do
, she told
local media in her hometown of Derry
.
"Maybe"?!
On top of her NABBA activities, Emma has also competed twice in
PCA (Physical Culture Association)
shows, winning a national qualifying event and finishing runner-up at the British finals.
It has been a good year,
she says.
"Good"?!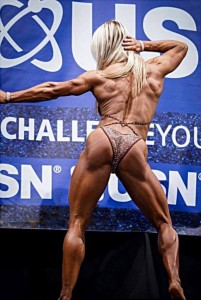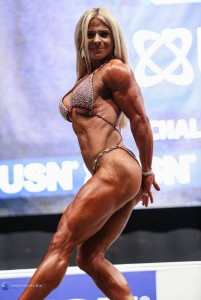 Ms Britain
Now Emma has her sights set on the NABBA Universe in October.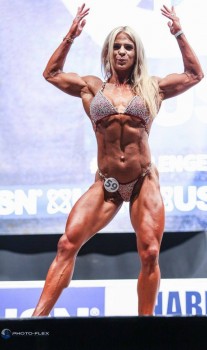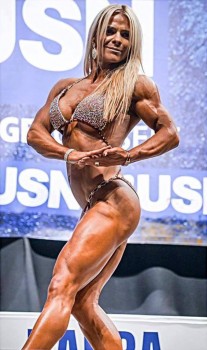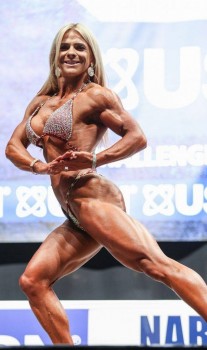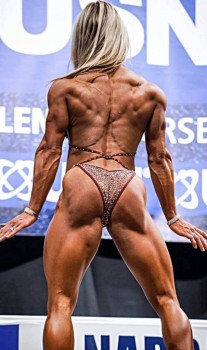 I assume she'll be keeping the same prep coach for that event as she's had in her corner all year. The name might well be familiar to you, it's that ol' rascal
Rosanna Harte
...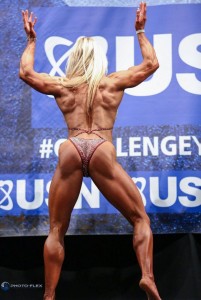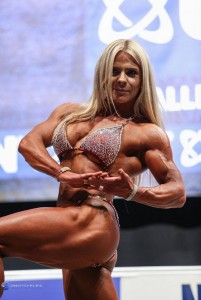 Congratulations to Emma and may she rule the Universe!