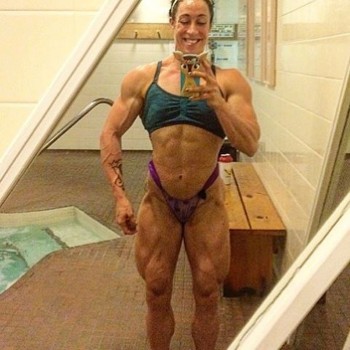 Been feeling like a superhero lately,
says Canada's
Heidi Krochter
, looking every inch like, er, yeah, like she's pretty damn super. "Lately" has been the aftermath of her appearance at the Canadian Nationals, where she finished 7th in her class.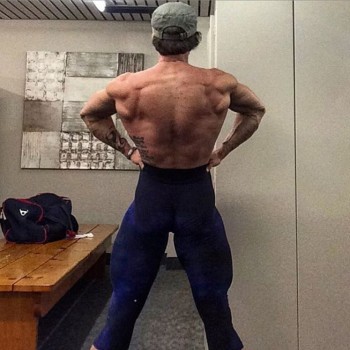 Lucky indeed is the country whose 7th best-in-class Physique lady looks like this!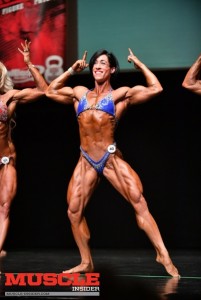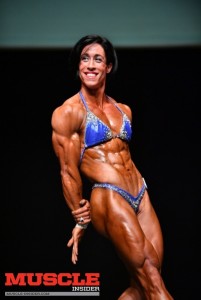 Heidi - it's "Kroc
K
ter" by the way, not "Kro
CH
ter" - has been getting rave reviews on the forum boards for some time now. Her progress from circa 2014 through last year (when she became champion of British Columbia) to this year's preparation for the CBBF Physique Nationals has been nothing short of remarkable.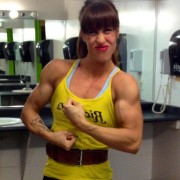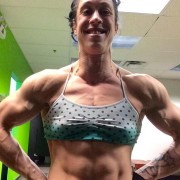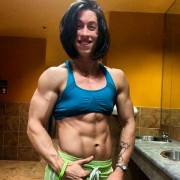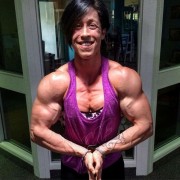 And she's not been difficult to follow.
Her Instagram
is, to say the least, busy. And on top of that,
her YouTube channel
has been charting her progress for over a year, with the
"Road to the Nationals"
series from the last couple of months filling fan's screens with
Heidi's vlogs
,
workout clips
, and hilarious
Bodybuilding rants
.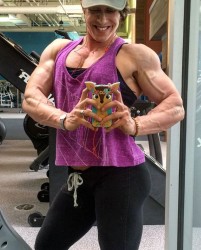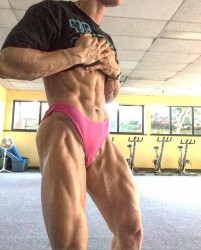 She is, without question, not shy about "putting herself out there" as they say. And I think part of her appeal to her fans is the fact that the bigger she's got, the more unapologetic she's become. She's never come across as what you'd call shy, but it seems like her infectious personality has come bursting out of her in much the same way as her big, vascular muscles threaten to burst through her workout tops.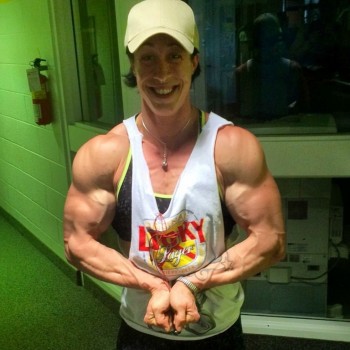 She's not the most conventionally beautiful woman in Bodybuilding (some "fans" have taken this to mean it's OK for them to show that the percentage of eejits in the female muscle lovin' world is around the same as there are in the world) but I think the fact that she very much has her own unique beauty is another big part of her appeal.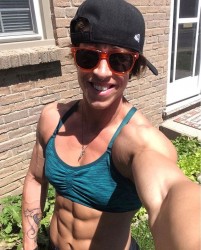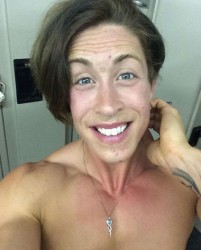 But just as I'm about to fall over the edge of over-analysing why the 7th best-in-class Canadian Physique competitor has got herself so adored, I'll step right back from intellectualising and acknowledge that while her attitude and beauty are important, by far the biggest reason why we all love Heidi is that body, those muscles.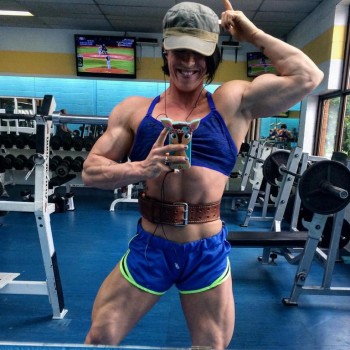 Fantastic! This physique beats anything I've seen in a long time,
one particularly taken fan comments. We love her "V", we love her legs, and because of her penchant for posting post-workout most musculars, we love her bulging, vascular arms, her massive round shoulder balls, and especially that chest - we
really
love her chest.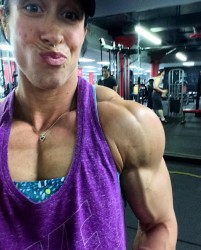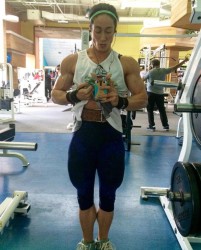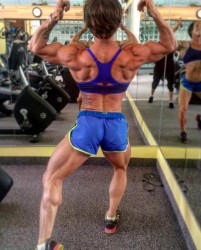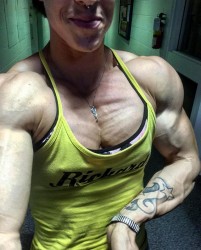 My off-season will not be one to be played around with,
she says, so don't expect Heidi to be competing anytime soon. Instead, she's already planning her assault on her nationals championships next year.
I can see all the areas that need improving, so it's back to the drawing boards for me. I already know what it is I need to work on and improve. The next Nationals will be even more exciting.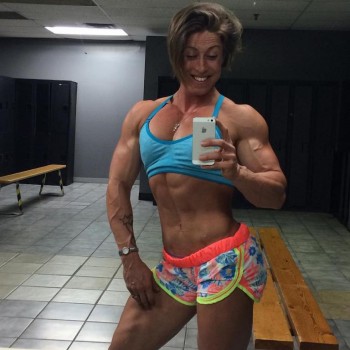 Heidi is already, as one fan puts it, "so beautiful, so sexy, and so built", it'll be a joy indeed
to follow this amazing woman
through that off-season. And far beyond.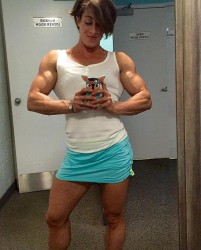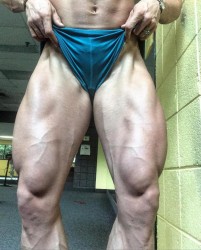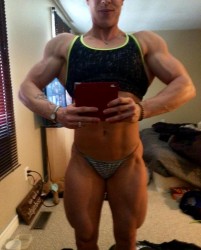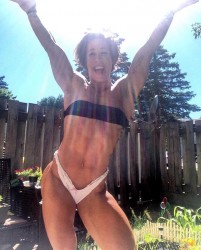 Enjoy!