Having gone into a bit more detail than originally intended with last week's
Summer Break @NPC USAs
posts, I find myself playing catch-up. No time for very much at all, I'm afraid, so this week I'm having to go a bit
PumpItUp
- one picture every day.
One
perfect
picture.
MAZ BURN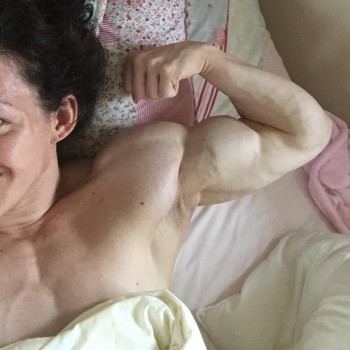 This early morning gem was a couple of weeks before Maz competed at and won (obviously) the WABBA Britain looking every inch the female muscle superstar she is surely destined to become. You can
watch her routine
(well, most of it!) on
her Instagram
, along with much much more of her
prime British female muscle beef
.