IFBB Omaha Pro Champion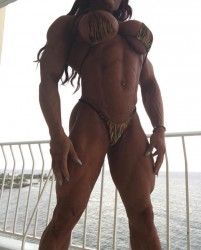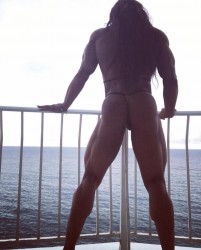 When
we last saw Isabelle Turell here on FMS
, she was on her hotel balcony after she'd finished runner-up at the Puerto Rico Pro. These were images, we thought, that "will surely live long in the collective female muscle lovin' memory", Isabelle in her best shape ever.
She may not have won,
we noted (a little mischievously)
but it certainly looks like everything is pointing in the right direction for Isabelle.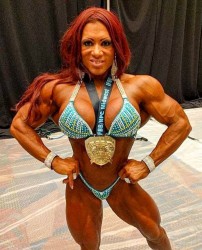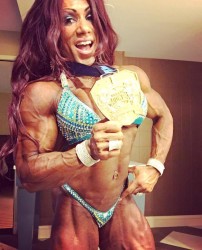 A month later, she stepped off stage at the Omaha Pro with her first ever professional title in the bag, and with it her place in the line-up at the Rising Phoenix guaranteed.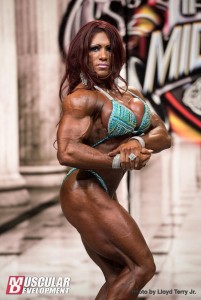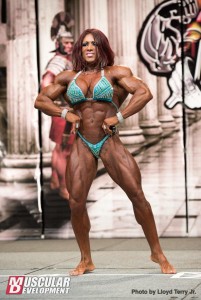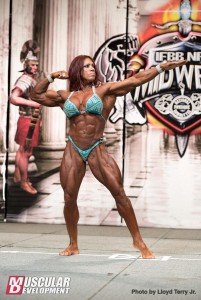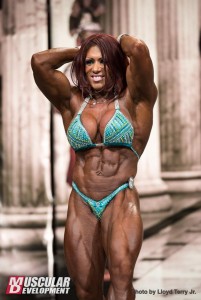 The renaissance of
Isabelle Turell
continues.
I wanted to travel the world, I wanted to give more hands-on personal training with people, things I didn't have time to do when I was really committed to bodybuilding,
she says of the six-year competitive break she took after the 2009 Ms International. In late 2014, she made the decision to get back on the stage.
This is something that I love,
she says.
This is something that I've done for a very long time, something that I'm very good at.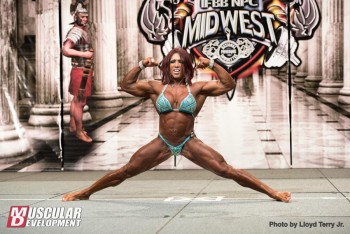 The results she's had since her comeback in Chicago last year (when she finished 4th) bear that assertion out. 3rd in Tampa followed by 7th at the inaugural Rising Phoenix, then this year 2nd in Puerto Rico and the big gold medal in Omaha. And she's just getting (re)started.
I'm going to be doing this for a long time,
she promises.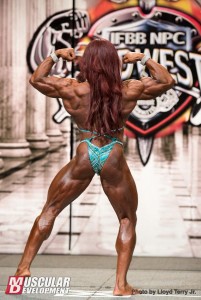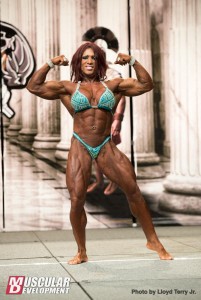 We sincerely hope that is the case.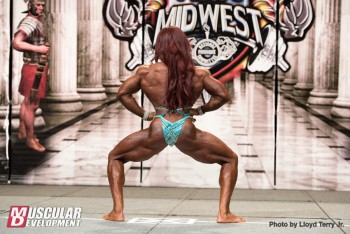 Follow "fitrockstar"
on Instagram
and/or
Facebook
. And you might also like to read about Isabelle, her win and the family tragedy she experienced before her competitive year got under way as
reported in her local (Terra Haute, Indiana) media
.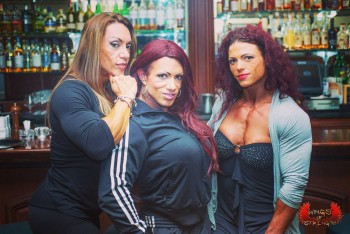 Congratulations Isabelle!