IFBB Vancouver Pro Women's Physique Champion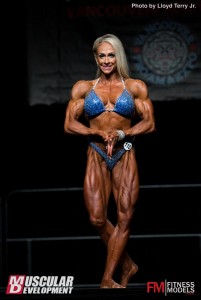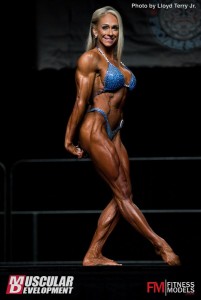 I didn't realise how much of a serial champion
Mindi O'Brien
has become in the last few years. Her win in Vancouver at the beginning of July gave her her third pro title in the last three years following first places in Toronto (2014) and Tampa (2015).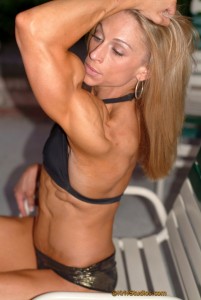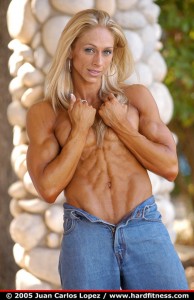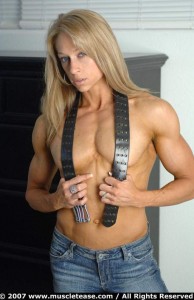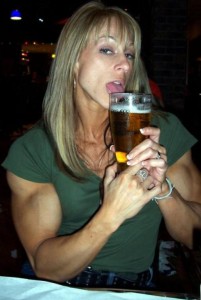 It's her most sustained period of success since, as a Fitness competitor, she won regional and national (Canadian) titles and the IFBB South West Pro Cup in 2004. By this time her exceptional abs, her beauty, and her unusually (for Fitness) developed and peaky biceps meant she had become a sought after model for the big female muscle sites and consequently the Fitness competitor who female muscle fans would have most liked to share a pint with. She continued to compete in IFBB Pro Fitness until 2011 when injury (I believe) ended this period of her career.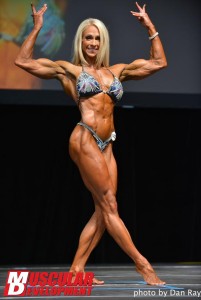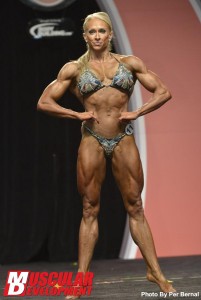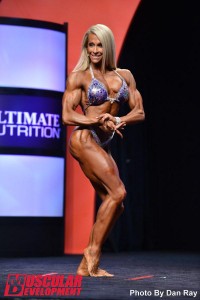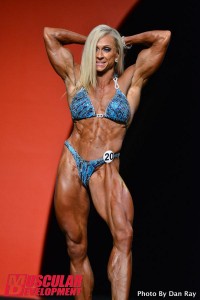 Toronto 2013 (top left), & Olympias 2013-15
Her reinvention as a Physique competitor was greeted with much rejoicing among those fans who had feared they would never see her again, and led to ringing endorsements of this newest IFBB category.
Praise be!
wrote one after her first WPD show in Toronto in 2013.
A contest worthy of Mindi! At last, and for the first time flexing those beautiful shapely muscles in anger. Thank you IFBB for Physique! Without it, I doubt the wonderful Mindi would ever have returned to the stage.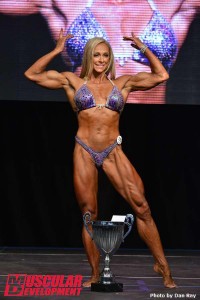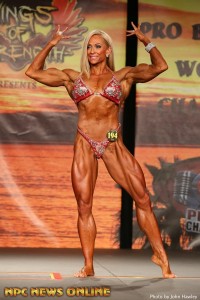 Champion: Toronto 2014 (left) & Tampa 2015
She placed 3rd in Toronto on her Physique debut, finished the season with a 2nd and two 4th places and made her first Physique Olympia appearance, placing 15th. In 2014 she returned to Toronto and won, and made the top 6 at the Olympia. Last year she was 8th at the Arnold Classic, won in Tampa, and again was 6th at the Olympia.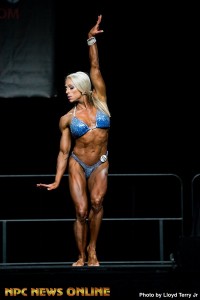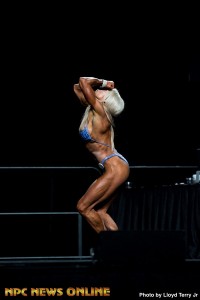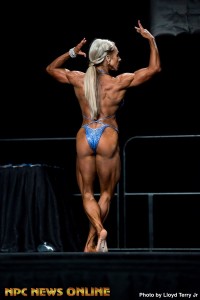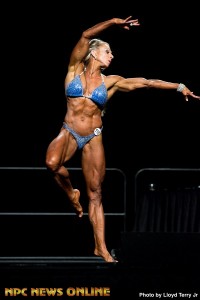 This year she's finished a (Fitness or Physique) career high 3rd at the Arnolds, and was runner-up in Chicago before her win in Vancouver guaranteed she'll be flexing those beautiful muscles in anger on the Olympia stage for the fourth year running.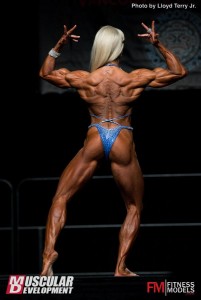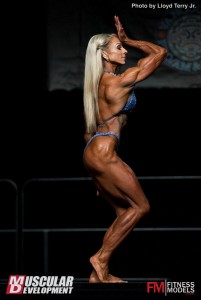 Congratulations Mindi!