NPC Jr Nationals Women's Physique Class D Champion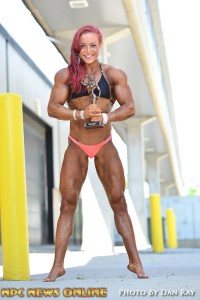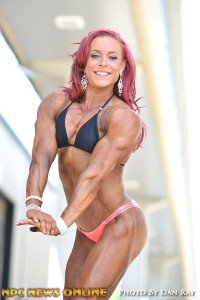 We're more used to seeing the gorgeous FMS heartthrob
Katie Lee
(
Hot and Hard 100 #85
)
asking the questions before outgunning the interviewee
for HD Physiques at Expos and shows all over, so it's nice to see her oiled, tanned and ripped and this time
answering
the questions with
Ashley Adams
holding the mic. Katie had just stepped off stage after winning her class at the NPC Jr USAs, and Ashley is quite right to take a step back and give the camera nothing but the bronzed Ms Lee when the (same old) questions and answers stop and the flexing starts at around the 4.00...
Alright Katie you're famous for one thing, your fans wanna see it,
says Ashley, though to be honest when I saw the clip for the first time I spent pretty much the entire four minutes before Katie flexes transfixed by her right bicep (and shoulder) dancing hypnotically as she gesticulates (as all FBBs seem to do in such circumstances quite a lot more than your average woman) throughout their less-than-riveting chat.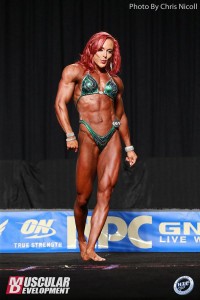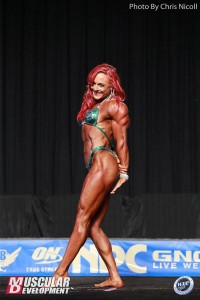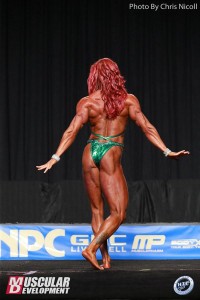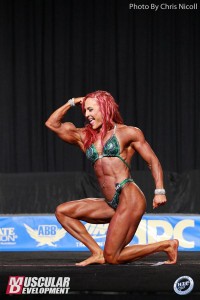 Katie at the Jr Nationals
Been a long, hard 20-week contest prep,
Katie told
her Instagram
followers between the prejudging and finals, more than a little excited that she had been front and centre in the first callout. And although she didn't win the overall title the following evening, she was "beyond excited" to have landed one of the four pro cards on offer.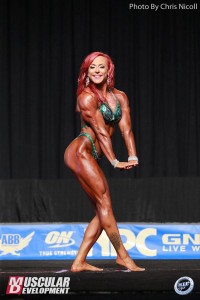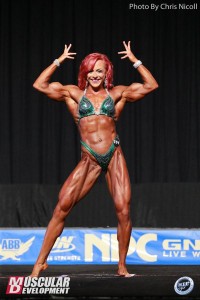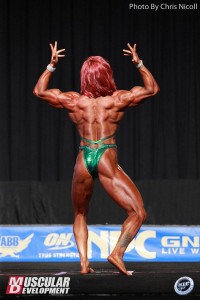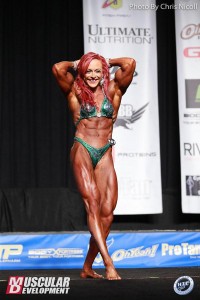 More from the Jr Nationals
In the shape of her life (and that is saying something), she didn't waste any time at all putting it to use, returning to Chicago four weeks later for another "amazing weekend". Making her debut in a field of 18 (or 19 according to Katie, but I counted 18) women, she earned herself a 6th place finish.
More than I could ever ask for,
she said.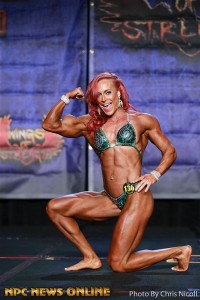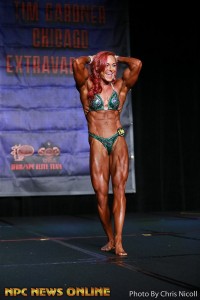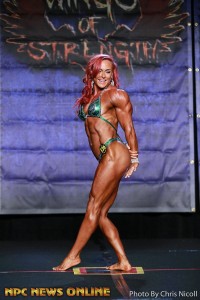 Katie enjoys her pro debut
The success had been coming. Katie had finished 2nd at the Jr USAs in May, after consistently placing 4th or 5th at national level shows during 2014 and 2015. Meanwhile, those magnificent arms did not escape the notice of the female muscle lovin' brethren.
Dem peaks are steeper than Everest!
exclaimed one impressed fan.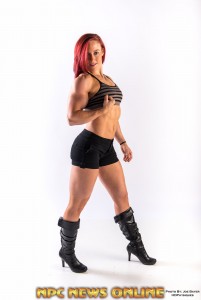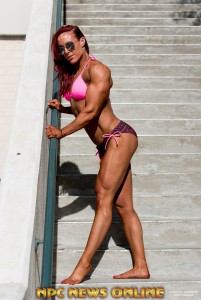 But Katie's not doing it for us. Well, not unless
she's wearing nothing but a tan, a pair of shades and a pink bikini...
But anyway, she's not doing it for us!
I am here to motivate and inspire young women that they can be muscular, strong and still be feminine!
she says, and it seems that I and several FMS readers and
nearly 7,000 IG followers
agree that so far in her three-year career she's been doing a pretty good job of it.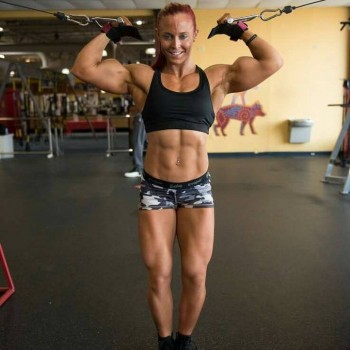 She big and beefy in the off-season, lean and tight for competitions, so whatever way you like it, Katie's got it covered. She's gorgeous whatever condition she's in, and on top of that, is it just me who's noticed her voice has got ever so slightly deeper and sexier over the last year? Given the auspicious start she has made to her pro career, I wonder if it's possible that
Katie Lee
is one of those rare women about whom the much-maligned IFBB judges and the (much-maligned) female muscle fans agree!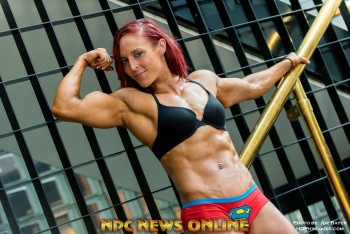 Gorgeous.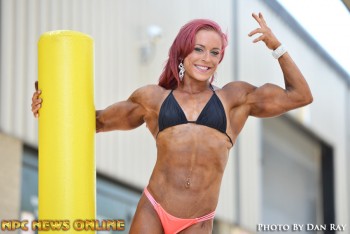 Congratulations Katie!