The last show with a Female Bodybuilding category before the Rising Phoenix took place in Tampa at the beginning of the month. And, as always, a very big show it was too, with the largest FBB field of the year so far, plus 29 Physique and 25 Figure contestants to drool over. Almost makes you wish you'd been there, doesn't it?
Sadly, FMS was nowhere near, but thanks to some excellent reporting from fans who did attend, and the lenses of Mr Rivieccio (for
FTVideo
) and Dan Ray (for
NPC News Online
), we can have a little taste of the action nonetheless.
Enough anyway to make us feel we're qualified to "review" the show, or rather pick a top ten (in no particular order) of reasons to love the 2016 IFBB Tampa Pro.
Enjoy!
1.
A FIELD OF 13!!!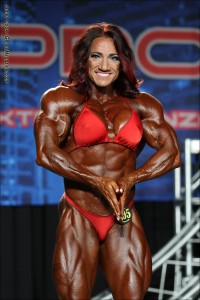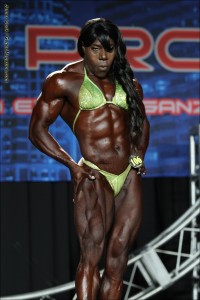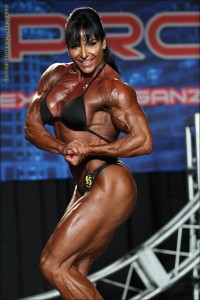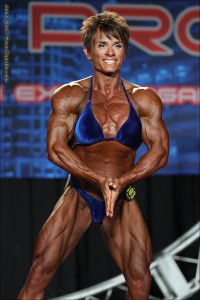 The first show of the year with a Female Bodybuilding field that made double digits meant there was more meat in Tampa than anywhere else this year bar the Rising Phoenix (one would hope).
Anne Sheehan
made her pro debut, as big and beefy as any of the women with the exception of the truly frightening
Tischa Thomas
.
Star of the silver screen Irene Andersen
was at her biggest yet - too big for this show! - and all the fans who were left scratching their heads and asking "Who
is
this
Sarah Saluzzi
?" when the competitor lists went online got their answer. Kind of.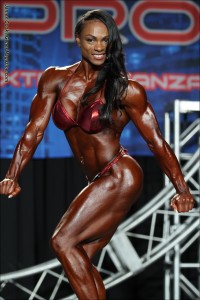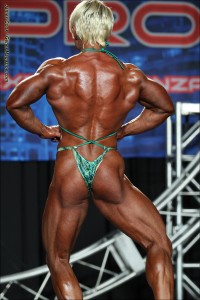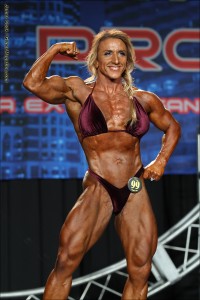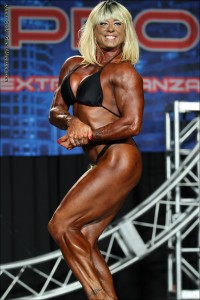 LaDawn McDay
added some serious sex appeal to proceedings, while it was business as usual for
Virginia Sanchez
(see below). Serial competitor
Judy Gaillard
muscled up to her second show of the year and her ninth since 2014, but it was welcome back to an old favourite of mine, 2007 NPC Nationals Heavyweight champ
Beverly DiRenzo
, who appeared on stage for the first time since 2013.
Posedown of the Year
(so far)
2.
BUSINESS AS USUAL FOR VIRGINIA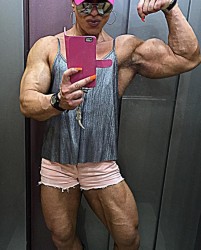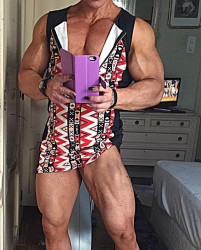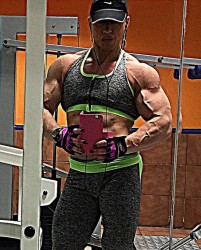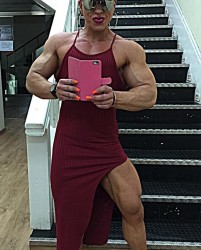 Careful,
says one of her many many fans on
her thrill a minute Instagram
,
those arms might explode!
If they did, they wouldn't be the only explosions Virginia has caused, but she has yet to convince the IFBB judges she is among the cream of the sport.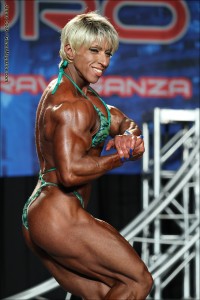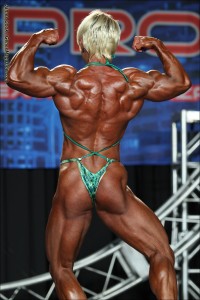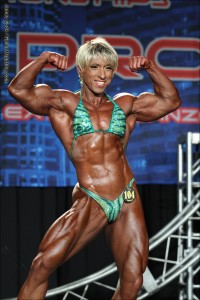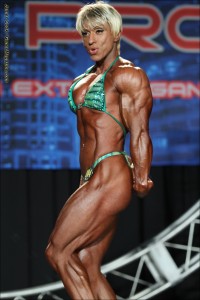 By "business as usual" I mean that pre and post show, Virginia was utterly breathtaking, easily as impressive as any of the women in the show. And yet, once again, on stage she was underwhelming, and 6th. I'm telling you, the day she goes on that stage without the syrup, will be the day she cracks the top 3. In
my
head anyway!
3.
GLORIAOUS GLORIA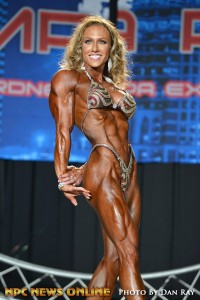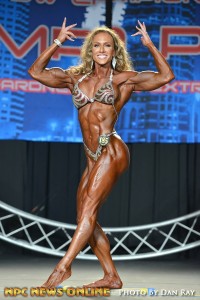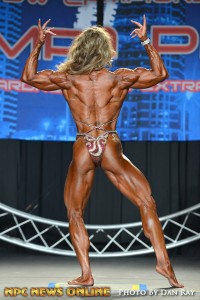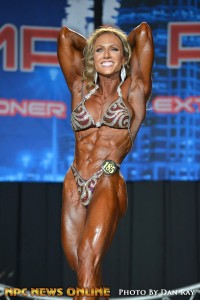 She's just a year older than Juliana Malacarne, whose career was much less impressive than Gloria's before it all went boom a few years ago. I certainly wouldn't bet against Gloria's career doing something similar in the very near future.
"
FMS Hearts the WPD Olympians: Gloria
" (7/12/15)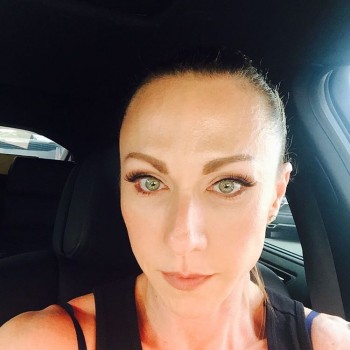 Is this the moment when Gloria went boom?
She's almost 6' tall with a body of a goddess,
noted one fan after the show - I have no idea how tall Gloria is, but he's spot on with the rest of his comment, every inch of her statuesque frame honed to perfection. Did she make a big deal of her win on
her social media
? Nah, not Gloria. She did a shoot or two, but mainly she just got on with it. It's what she does.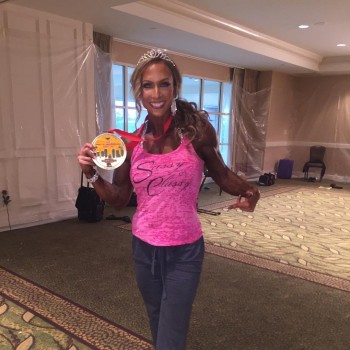 Sassy and classy, just like
her posing consultancy
.
4.
THE BEST OF BRITISH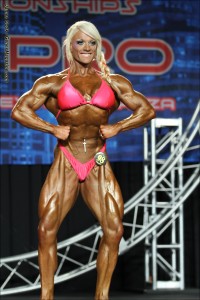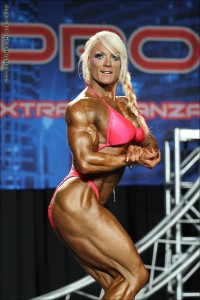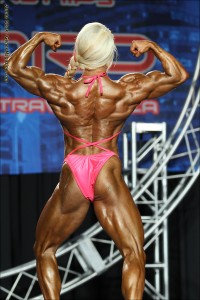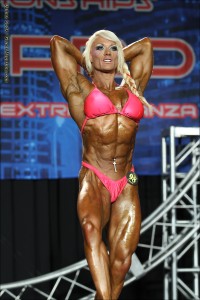 In her bright pink posing suit, the improvements that being trained by
Alina Popa
clearly visible (her legs, for example, have never looked so good), her excitement just as clearly visible as well, the best British female bodybuilder around today - sorry Rene fans, but it's a fact - did us Brits as proud as any medal-winning Olympian.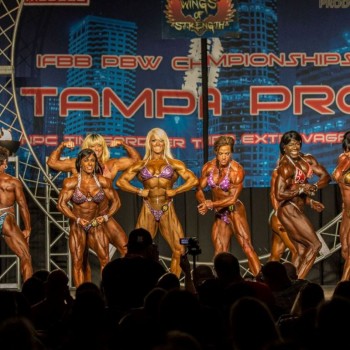 Two years ago I competed in this show and came a miserable last,
says Lisa.
My huge turnaround in performance over the last 2 years can undoubtedly be put down to Alina.
Can you feel the
LOVE
?
Tampa has been a blast,
she adds.
I look forward to doing it all again in 5 weeks at the Wings of Strength Rising Phoenix World Championships where I will realise another dream - to stand on the same stage as the physique that inspired me to become a female bodybuilder back in 2007...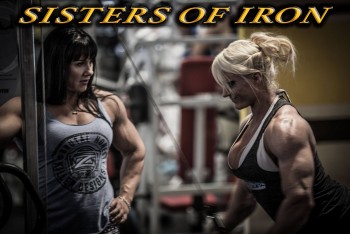 Guess who? Alina, Britain owes you!
5.
I DON'T FOLLOW FIGURE BUT...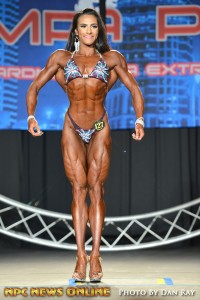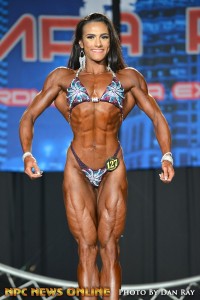 I note that
Natalia Coelho's feathers
haven't got any less... er, feathery.
6.
4'11" OF PRIME BRAZILIAN BEEF
Following in the thunderous footsteps of her compatriots
Anne Freitas
and
Simone Oliveira
, this was, I believe, Selma's first US show. She looked like she was going to be exciting in the build-up to the show, even if we only got a peek at her, and on stage, resplendent with her deep, dark, NABBA-style tan, she was good enough, in the opinion of many, to have been higher than the 4th place she was awarded.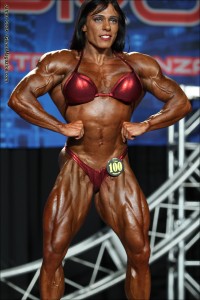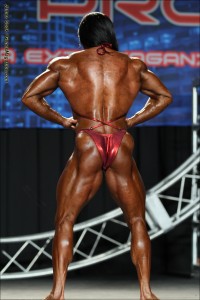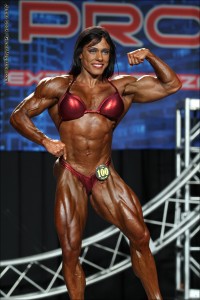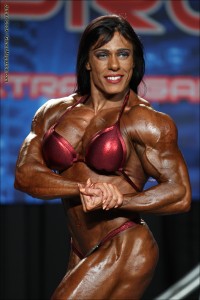 My Portuguese isn't good enough to know exactly how Selma was feeling after the show, feelings she shares in
this clip
, but she seems pretty happy to me.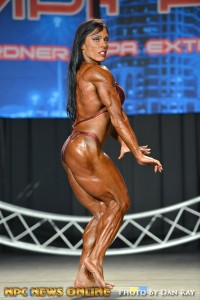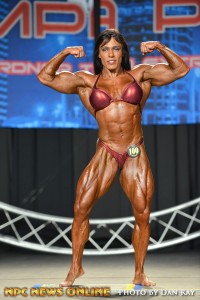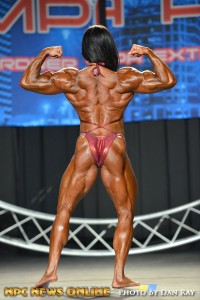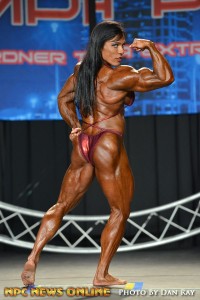 The best quads of all,
reckoned David Baye in
his play-by-play report
, others thought she had the best overall muscle package in the first callout. So while she may not have had the kind of sensational debut Anne or Simone enjoyed, it's fair to say I won't be the only one feeling the excitement the next time Selma gets that deep, dark tan on.
7.
THE WORLD'S SEXIEST FIRE FIGHTER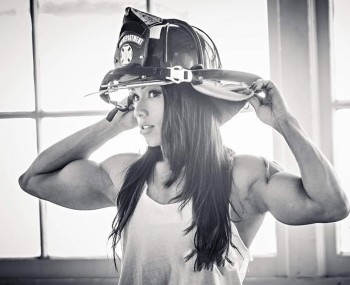 "Rescue me! And take me in your arms..."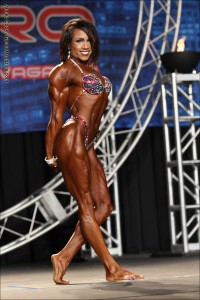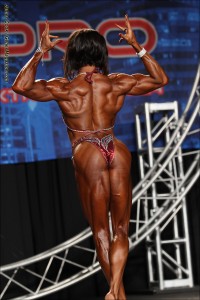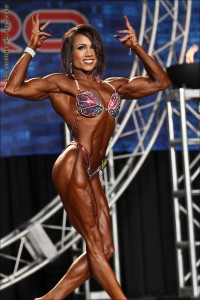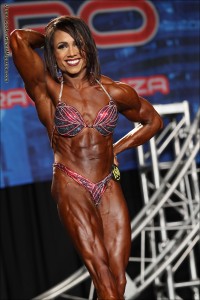 Erica had already finished 3rd in Dallas and 2nd in San Jose before arriving in Tampa, and her 5th place here puts her a tantalising tied 5th in the Olympia qualification table, but Erica broke the news last week that she is actually officially qualified for the Olympia now.
I received my Olympia invite yesterday,
she told
her 23,000+ Instagram followers
,
and I am definitely GOING! After Tampa I had a feeling that I wouldn't be...
she confessed.
Glad I was wrong.
Oh so am I, Erica. So am I.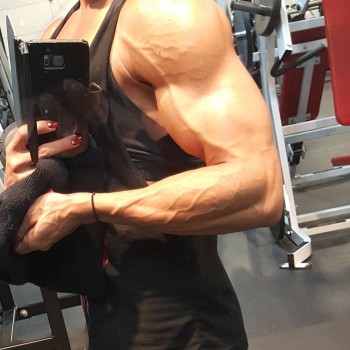 But this isn't supposed to be about placings or qualifications, this is about how stunning Erica is, and it's about me (and many of those IG followers) getting the usual right royal swoon on for one of the most beautiful women (ever) in the sport. And just a few days after she'd stepped off stage looking leaner and sexier than she's ever been... Erica was back in uniform and joining a "strike team heading out to the mineral fire in Fresno".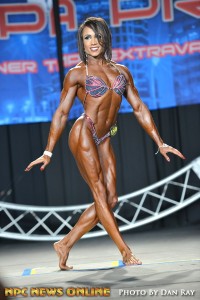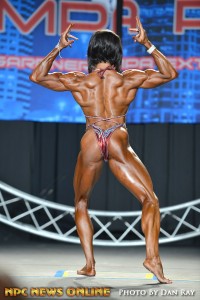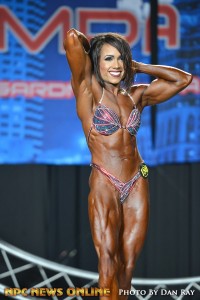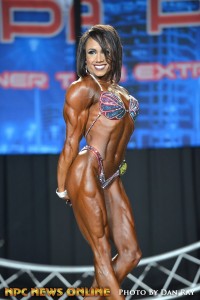 A walking talking flexing fire-fighting drop dead gorgeous superwoman!
8.
DIANA SCHNAIDT (FINALLY) FLEXES THOSE MUSCLES IN ANGER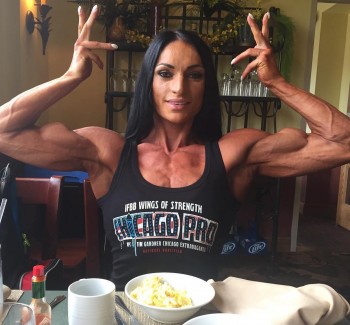 We've been saying for some time that Diana's amazing muscles were too good for the Figure division, and at long last she has listened. Well, perhaps not to us, but anyway, up to the WPD she has moved, even if it was last minute.
I learned those 5 mandatory poses about a week ago,
she said afterwards,
the decision was made quick.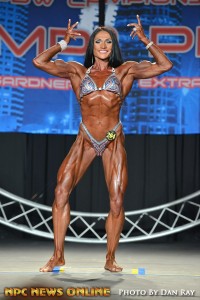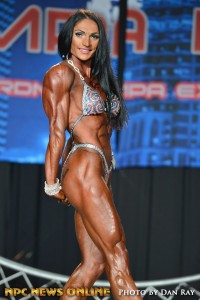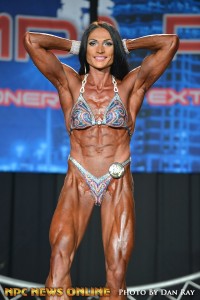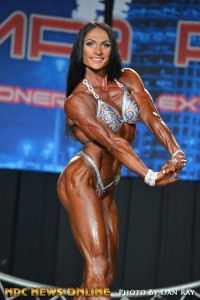 Being in the Physique division also meant she got to do a routine for the first time as well. Again, it was all a bit last minute, but despite practising her moves just the once, I reckon she nailed it - you can judge for yourself
here
, and watch her run through
here
.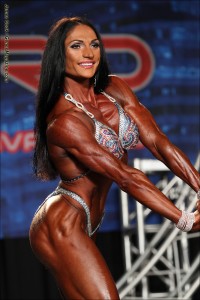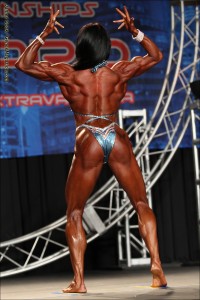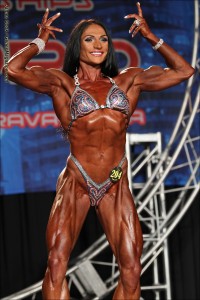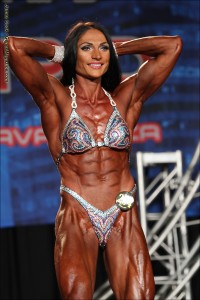 I loved and enjoyed every minute and every second of WPD this weekend and I felt very comfortable on the stage,
was the good news she shared afterwards.
My season of GAINZ has officially begun right here right now. I am looking forward to next year on stage, and will definitely be practising my posing during the off season as well!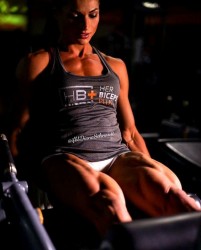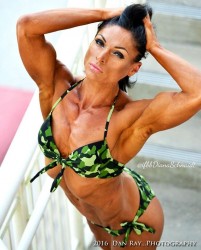 Fans of calves in particular will need to make sure they are sitting comfortably before they check out Diana entering her off-season with
some freaky vascular leg posing
. It's almost criminal how her muscles were so underemployed for so long, but how exciting is it to know she'll be back next year bigger and better and flexing all the way?!
9.
JANEEN LANKOWSKI
Female muscle lovin' heaven might be a little bit like this. You're at the bottom of a stairway, and down that stairway comes a procession of female bodybuilders. In heaven, it would never end. In Tampa, the last woman to come swaggering down - and she really does swagger - is FMS fave and Canadian goddess
Janeen Lankowski
.
In our recent tribute to Janeen, we reported how one fan who'd attended a previous Tampa Pro admitted they had "got high" while ogling her "V-shaped back, bulging glutes and monster calves", and clearly the fan who recorded the above clip is similarly overcome, letting out a high-pitched squeal "Ja-
neeeeen!
" as she approaches. It's not hard to imagine she induced similarly strong emotions and/or physical responses in the majority of fans at the show. And it's not hard to imagine fans the world over, unable to attend but glued to their screens as they lap up images of Janeen on stage, saying to themselves (in myriad languages) "now
that's
what an FBB looks like".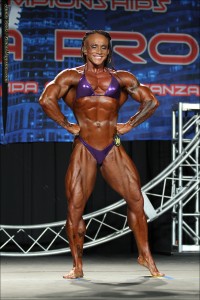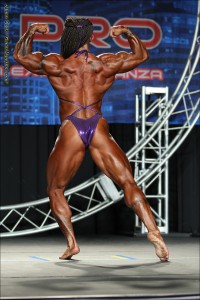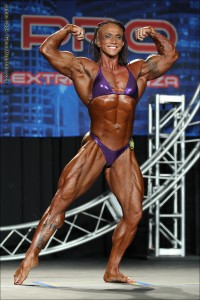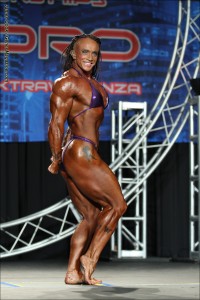 And for once we are not wrong! Earlier in the year Janeen was, technically if not actually, a Physique competitor, competing at the New York Pro in that division, as she had done throughout 2015. This was her first appearance in Female Bodybuilding since Tampa in 2014. Her 8th place here was easily her best since the same show way back in 2012, when she was 3rd behind
Sarah Hayes
and
Sheila Bleck
.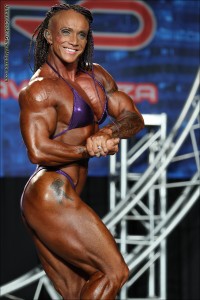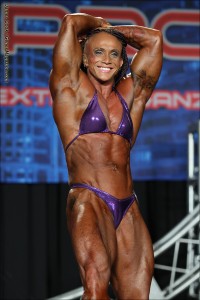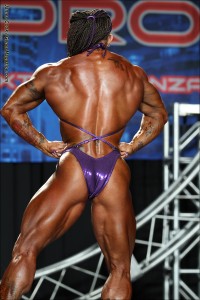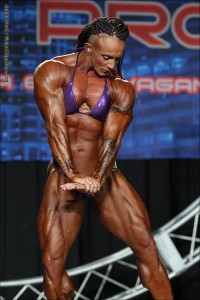 I think I can safely say we're all glad she's brought that back, those glutes and those calves (and, in my opinion her best bit, that chest) back to the division they all belong in. I'd love to have the experience of seeing her swagger by in the flesh, but to be honest I've got pretty damn worked up just looking at images of her from the show!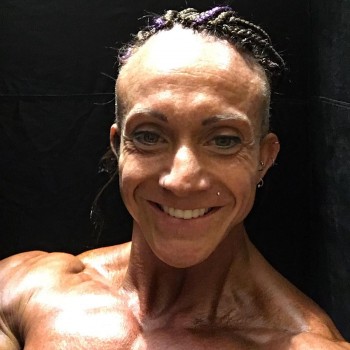 Check out
her Instagram
for some super exciting little clips of
Janeen "getting the blood in" those muscles before Tampa
, and a handful of pics from in and around the show that'll make you wish (among other things) that you were
her chiropractor!
10.
A PROPER CONTEST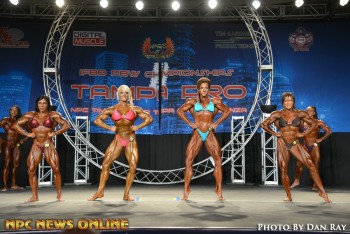 The 4th place Brazilian beef of
Selma Labat
, runner-up and Britain's finest
Lisa Cross
, eventual winner
Sheila Bleck
and 3rd place
Rita Bello
could all have taken home the title by the reckoning of "professional" and fanboy commentators alike, making the Tampa Pro easily the most competitive FBB contest of the year so far.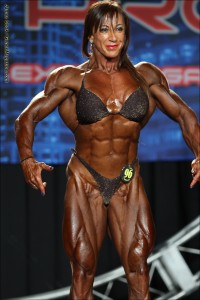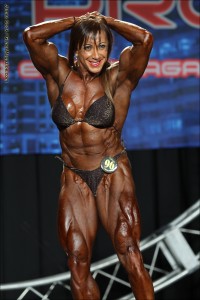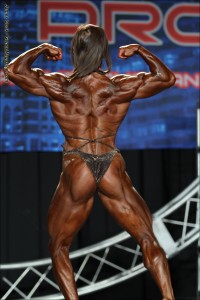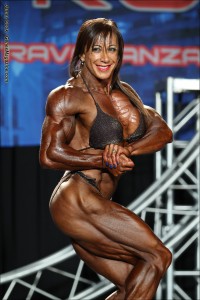 Rita was her usual flawlessly conditioned self, and her 3rd place is enough for her to qualify on points for the Rising Phoenix (along with Lisa, though Selma misses out, sadly). Some have criticised the judges for giving Sheila the nod over the slightly bigger Lisa (and/or Rita and/or Selma), but given her record in Tampa - she was 2nd in 2012, and won in 2014 - perhaps it was simply her pedigree that ultimately swayed it.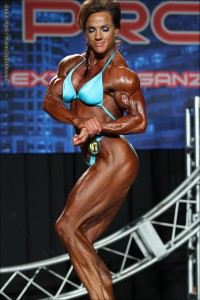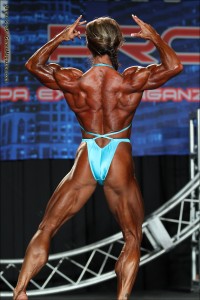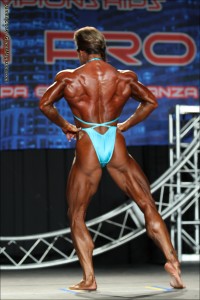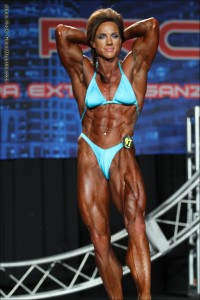 Whatever the reason, a result that's in the balance until it's announced is the most exciting type of result, and has got to be good for the sport. And anyway, a contest without a good judging controversy to debate isn't much of a contest, is it?