Having gone into a bit more detail than originally intended with last week's
Summer Break @NPC USAs
posts, I find myself playing catch-up. No time for very much at all, I'm afraid, so this week I'm having to go a bit
PumpItUp
- one picture every day.
One
perfect
picture.
PRIDE
or,
Not All Selfies Are Created Equal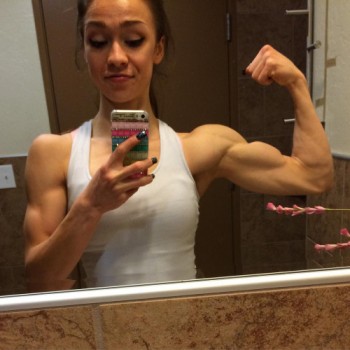 Hot or Not?
ask
Muscle Girl World
.
They're always asking. The answer is always the same.
But what is especially swoonworthy about this young lady with the angular, highly-developed delts and the hard, peaked bicep is how
PROUD
of herself she looks.
HOT!
(as always)