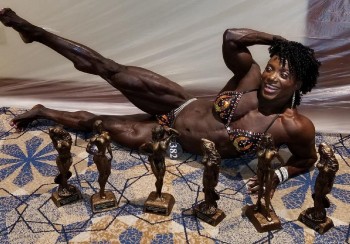 My plan was to come and take the whole show and I did it. I did it.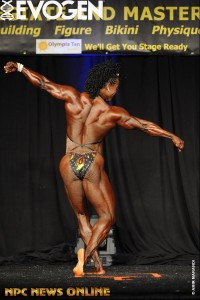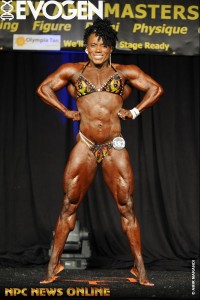 The "show" in question was the NPC Teen Collegiate & Masters National Championships, and while Pauline didn't make much noise in the Teen and Collegiate classes, she ruled Masters Bodybuilding. Three Heavyweight plus three Overall titles in three different age groups - over 35, over 40 and over 45. She left with six trophies and a pro card.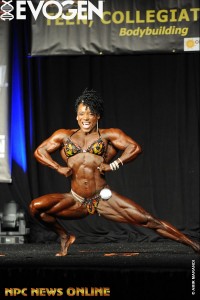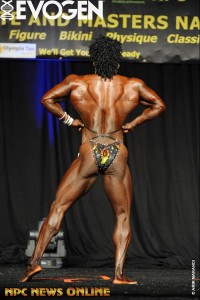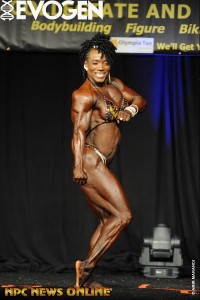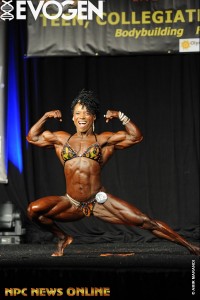 About time too. FMS has been mad about Pauline (whether she's
training
,
competing
, or just
rocking up to show her support at a show in some killer outfit
) for a few years now. What she has achieved with her mother-of-four body is nothing short of mind-blowing. And there is something pleasingly old(ish) school about the level of conditioning she consistently achieves for contests, harking back to the days when FBBs turning up at contests with visible abs was the norm rather than the exception.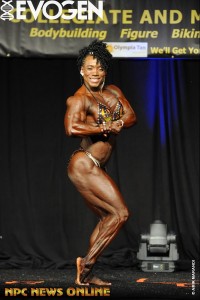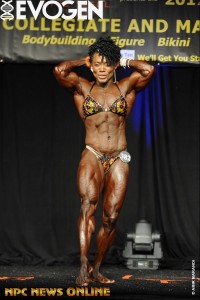 I will train six hours a day and I will do that for seven months straight,
she says.
My coaches think I'm crazy, but I'm not.
And next this 48-year-old force of nature wants to use her brand new pro card in less than a month and compete at the Tampa Pro.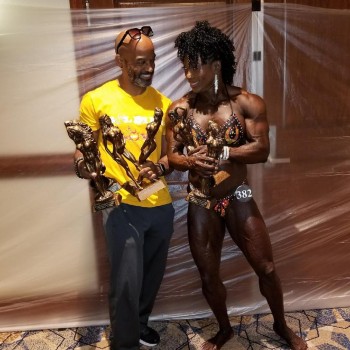 Applications for the post of Pauline's "trophy carrier" are now, sadly, closed
What's another four weeks when you've already done seven months?!
Watch Pauline's post-show interview with NPC News Online
here
.