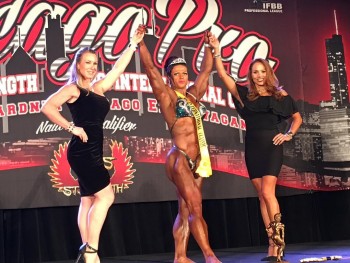 I had been looking forward to the brand spanking new Ms Wings International ever
since it was launched last autumn
. The possibilities for the line-up were mouth-watering - Elena, Natalia, Flores, Carla Maria, Kashma, perhaps a Brit or two (
Sarah Williams
,
Christal Cornick
), Europeans, Asians, Australasians, Canadians...
My female muscle imagination ran riot.
And I was not alone. A "Ms Wings International Wish List" thread was opened on one of the forums, and the collective imagination got busy.
Pauline Nelson
and
Jessica McKenzie
were popular choices from the US; the thought of Canadian Peak Queen
Michelle Russell
flexing next to Elena and Flores got a few pulses racing; and forumites from South America, Asia, and Australasia threw in their own faves from their region. It was hoped, generally, that if the contest was truly a global one that it would reignite interest in the sport in every continent, and halt the decline in amateur FBBing in places, such as Scandinavia and Central America, where it once flourished.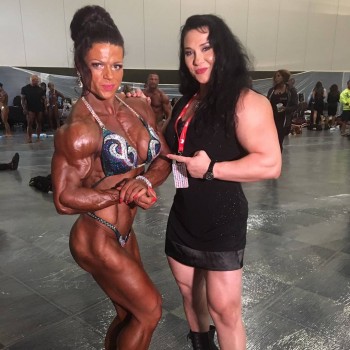 Whether this will indeed be the contest's effect only time will tell. The line-up was, ultimately, neither as international nor as studded with "star" names as the "Wish List" would have had it. Oana was the only European,
Dee Vasconcelos
the only South American,
Siufung Law
the sole Asian, and
Tui Schwarze
of New Zealand the only woman from there or Australia. Natalia was, at one time, down to compete, but withdrew after the Omaha Pro. Whether she did so after seeing Aleesha's placing there or whether the timing was coincidental FMS does not know. Either way, no Natalia, no Flores, no Kashma. And no
Pauline Nelson
, no
Jessica McKenzie
, no
Michelle Russell
. Not for the first time the FBB genie refused to grant our collective wishes!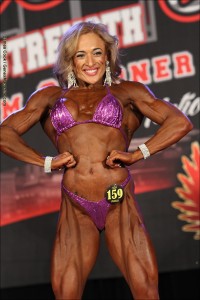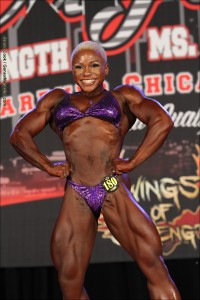 The good news was that weight classes were in. Three of them - Light, Middle, and Heavy.
Dee Vasconcelos
(see
FMS passim
) won the Lightweight class;
Natascha Donald
the Middle, and, as expected, Elena took the Heavyweight and Overall titles. All three got pro cards, Elena got an invite to the 2017 Rising Phoenix as well.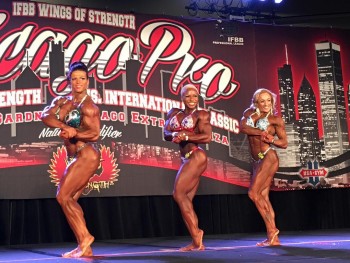 Coverage of the event has been sketchy to say the least. Thankfully there's a few Mr Rivieccio photos, because otherwise all I'd have to post would be Elena cosying up to the great and the good backstage (or perhaps they're cosying up to her, whatever). Even
Maximum Muscle Report
, which has extensive galleries of everything else that went down in Chicago, only has
a few pages of low-res comparison shots
from Ms Wings. And I've entirely had to rely on fellow obsessives' knowledge of the event, on the information they have managed to track down, to get the complete results.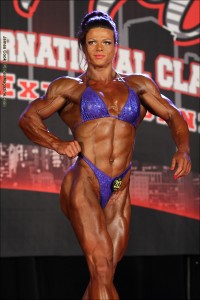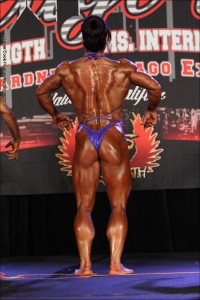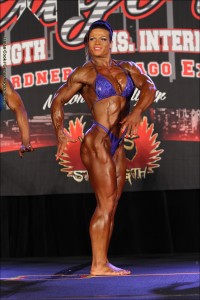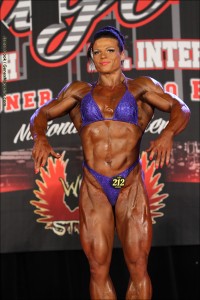 The plan back in October was that the winner would, the following day, compete with the pros in Chicago. Perhaps not an ideal scenario for the woman in question, peaking two days in a row is, I imagine, more than twice as hard as peaking at the right time for one day, but that was the plan. The plan they announced. It was news to me that Elena had, in fact, won her ticket to the Rising Phoenix, and although I wouldn't for a moment say she didn't deserve to be there, I think I might feel differently if I were a veteran IFBB pro who has just missed out on qualification for the last couple of years looking at Elena getting all cosy with the great and the good backstage in Chicago.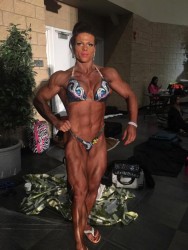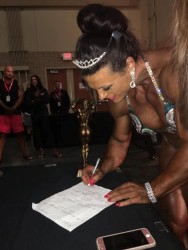 After 10 days of no diet and no training I'm ready to move on to the next step,
wrote Elena at the start of this week.
Looking forward to seeing what we can improve.
I'm already looking forward to how Wings of Strength might improve on this inaugural Ms Wings (International or Classic, whatever the name was in the end) in 12 months' time.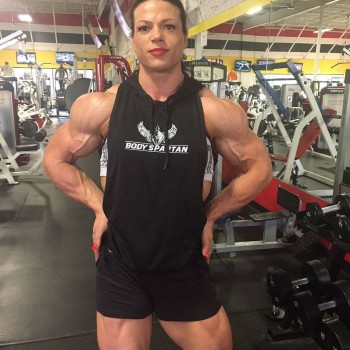 Nevertheless, I don't wish to sound all negative and ungrateful - though I fear this is exactly how I am sounding! Once again,
Wings of Strength
have made something for Female Bodybuilders where there was nothing before. For that, Jake and Kristal (
especially
Kristal
, who, by the way, may well be the subject of her own FMS post before long, I find if I can't get a woman out of my head, doing a post about her is the only way forward) deserve our thanks and congratulations at least as much as Dee and Natascha and Elena and all the women who took part in this historic event do.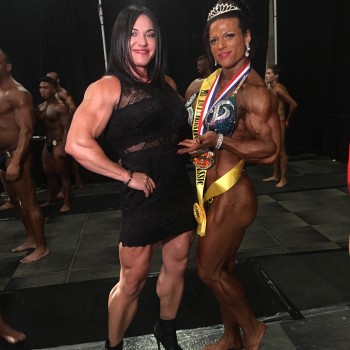 Enjoy!