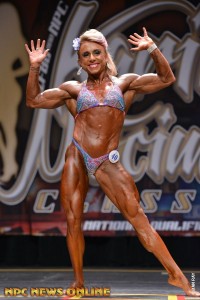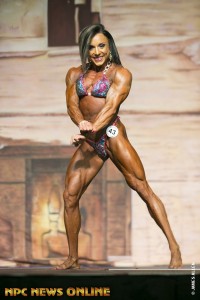 Hanna: v.2017 Physique - Karina Nascimaento Pro (left), and the Europa Charlotte
Pre-Chicago
Hanna Hallman
had already been pretty busy in season 2017. She kicked off at the Arnolds, and then enjoyed top ten finishes in Fort Lauderdale (at the Karina Nascimento Pro), St. Louis, and most recently, Charlotte. She looked great every time, I thought, and I was paying
close
attention. She seemed to grow and grow with every passing week, and as she did, Swell got more and more smitten.
And I was not the only one paying close attention.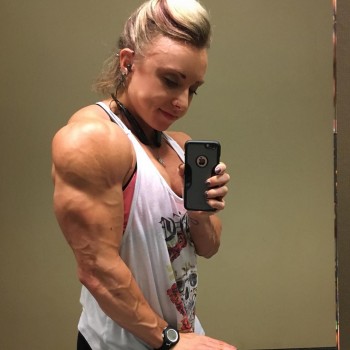 When a female bodybuilder decides to get bigger, it's always a good news.

She just packs on the hard dense muscle so well!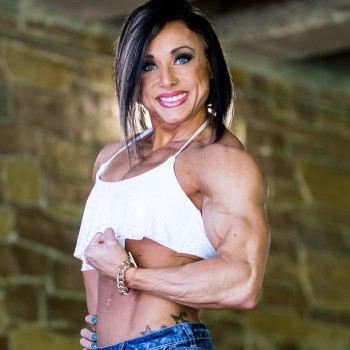 Beautiful eyes, killer smile, ripped, and square jaw - can't be better!

She has sure packed on muscle. She is a monster!
And,
Love her progress and know she's going as far as she can. Wow!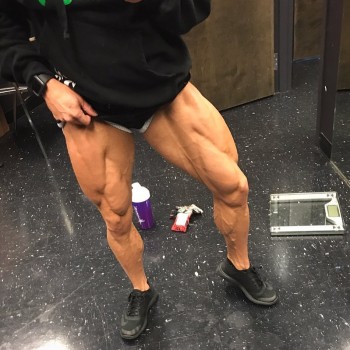 And then, during the week before Chicago, the competitor lists come out. And Hanna is competing as a Bodybuilder. Capital B.
Surprise!
she tells her Instagram followers.
And that "killer smile" didn't seem to go away the whole time she was in Chicago. Possibly beyond. Want to know how happy being able to finally flex a double biceps on stage with your fists clenched can make a woman? Look no further.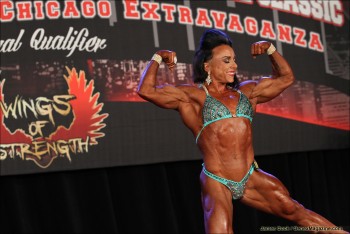 I couldn't be more excited,
she said at check-in, but was later "super excited" to find herself among the second callout.
I think I found my home,
she confessed post-show.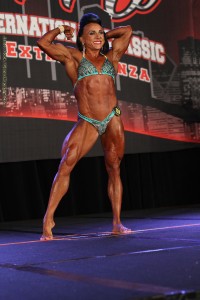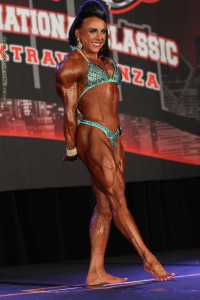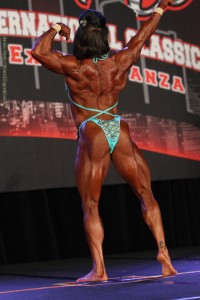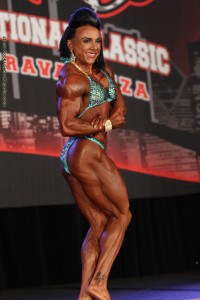 Hanna is a Bodybuilder now. That forum bod was right, she really is "going as far as she can". And I love it, he loves it, and all Hanna fans on the forums love it. But we don't love it nearly half as much as Hanna does. You can tell by that killer smile.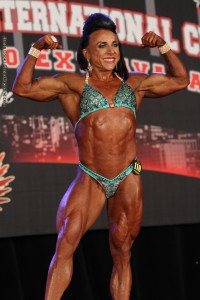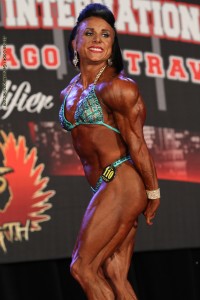 Since Chicago she's already competed again. That makes six shows so far this year - four Physique and now, after Chicago and last weekend's Lenda Murray Pro in Norfolk, Virginia, two as a Bodybuilder. Capital B. She finished 9th in Chicago (out of a whopping 18), 6th (out of 8) in Norfolk. All woman. All smiles. All muscle.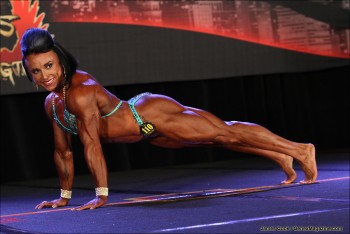 Hanna on Instagram