THIS IS THE LEAGUE OF SUPERHUMANS –
MEN AND WOMEN WITH SUPERHUMAN FORM AND SUPERHUMAN FUNCTION.
THIS IS NOT A PHYSIQUE PAGEANT.
THERE ARE NO POSERS, AND THERE ARE NO JUDGES.
THE OPINIONS, BIASES, AND PERSONAL INTERPRETATIONS
OF OTHER HUMANS ARE NOT ALLOWED.
ONLY REAL ATHLETES AND REAL METRICS.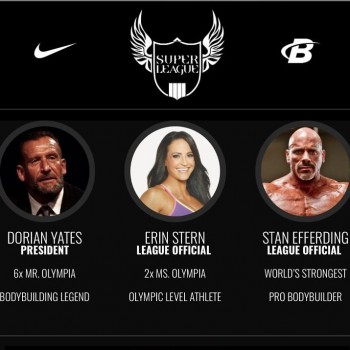 There's a new muscle sport on the block and modesty is not its middle name. Headed by former Mr Olympia Dorian Yates, and with the backing of Bodybuilding.com and Nike,
Super League
is part strength contest, and part bodybuilding show. Sort of.
Your "superhumans" do eight different movements in round 1. Squats, leg extensions, deadlifts, pulldowns, dumbbell curls, incline flys, shoulder presses, and loaded dips. The total weight you move in 12 reps for each movement is calculated, then divided by your bodyweight (in lbs) to give you your "Output Score". Round 2 involves a 3D scan of the your body. Various ratios are calculated (they are different for men and women) and assessed against hypothetically perfect proportions, and the amount they are out leads to penalties being deducted from the perfect score of 300, leaving you with a resulting "3D Score". Your total is your Output Score plus your 3D Score.
Clear as crystal, no?
Well, I'm sure it'll make perfect sense when
Super League streams live (and free) from Las Vegas on YouTube this Saturday
. The first contest pits "Team LA v Team Atlanta", with guest superhumans including disgruntled former Ms O
Iris Kyle
, apparently.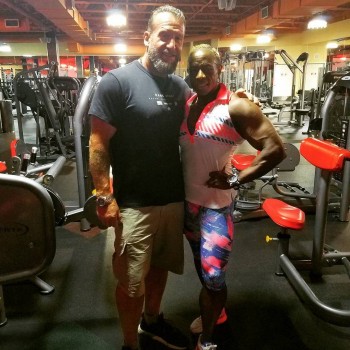 I know there are some FMS readers who are pretty excited about Super League, but I have to admit I don't share their enthusiasm. It's got its "Arena", and its major sporting goods sponsor - both of which just make me think that this is Nike's attempt to have their own Crossfit
à la
Reebok. I can see how the strength bit might have its drama - you choose your own weight, so go too low and you'll complete the reps but your output score will be modest, go too high and you risk not being able to complete the mandatory 12 reps. But the 3D scan?
Really?!
How exciting can
that
be?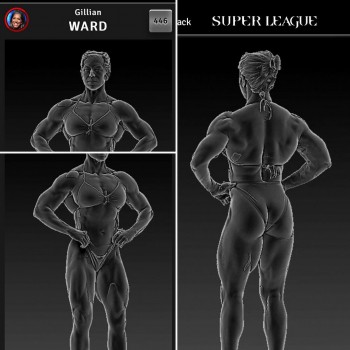 This is not a Physique pageant,
Super League proudly boasts.
There are no posers.
Well, I kind of like the posing. Love it, in fact. And what's more, there'll be no need for the superhumans to get proper ripped either. The sport's guidelines suggest a "four to six weeks out condition". Lean, but not, you know, "peeled" as
one of our favourite British swoons likes to say (and be)
. Personally, I like that freaky contest look. It's my favourite look, to be honest. Take the striations and the posing away and I hate to say it, but for once I am 100% agreement with Dave Palumbo, who discussed Super League in his usual calm, measured and well-informed way on
a recent episode of Iron Rage
.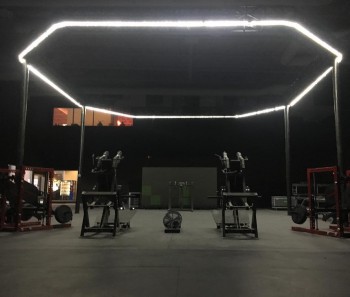 But...
BUT...
Super League does have a few things going for it. Mrs Yates is, obviously, on board, but so are
Tina Nguyen
,
Gillian Ward
, and
Su Farrell
from the UK. And then there's Shannon. Back in the muscle game, even if it's not quite the one I'd like.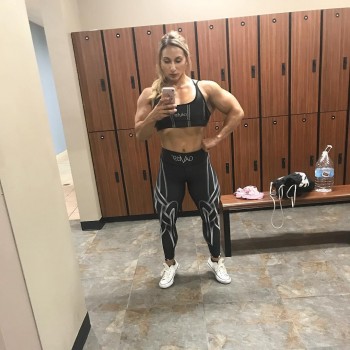 Shannon's on "Team LA" this weekend.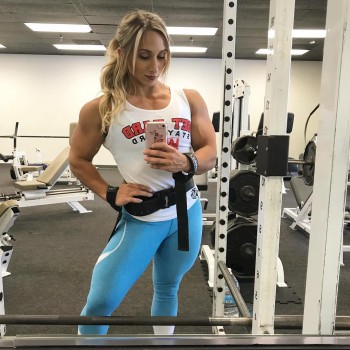 And for that reason alone FMS will be tuning in.