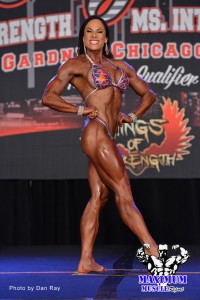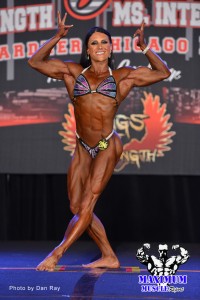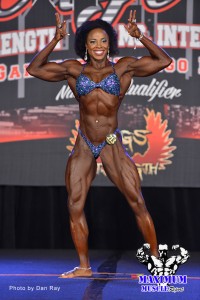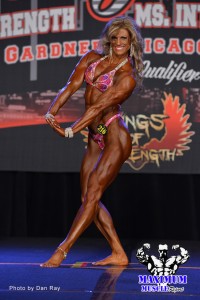 From top left, clockwise: Reville, Reid, Swansen & Smith
As we saw yesterday,
Hanna Hallman
may have moved on to bigger and better things, but there was still plenty to enjoy in the Women's Physique Division, not least the gorgeousness of
Jillian Reville
(15th) and
Jenna Reid
(3rd), perennial FMS fave
Susan Smith
(4th), and the Olympia-bound winner
Autumn Swansen
.
It was a long line-up. 27 women in total. Big on muscle, big on quality.
FMS was not, luckily for all concerned, judging, and nor (as we are totally, utterly unqualified to do so) are we judging now. However, we have picked a "Top 5 Swoons".
Here they are in all their Physique dreaminess...
LAUREN QUINN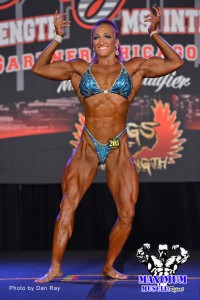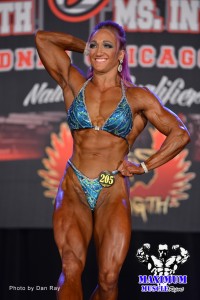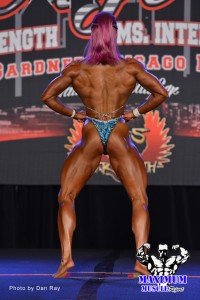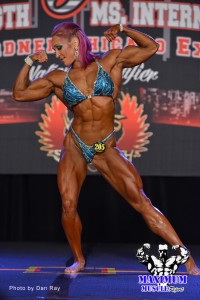 Long time no see, Lauren. It must be all of, well, about two weeks since you won your pro card at the Jr Nationals, and you just couldn't wait to use it, could you?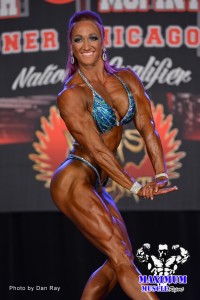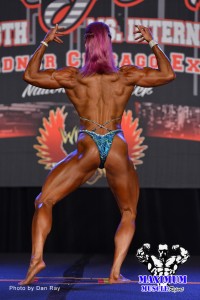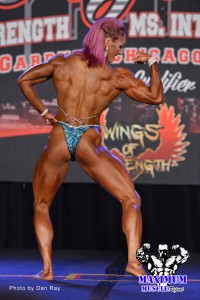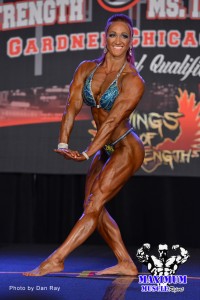 I am not complaining. I do
LOVE
that chest.
Lauren was "unplaced" in case you're interested, as was our second Physique Dream.
KATIE LEE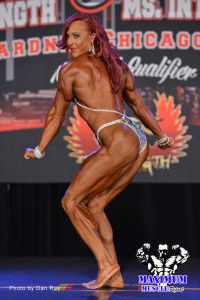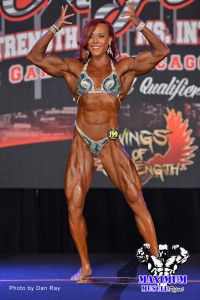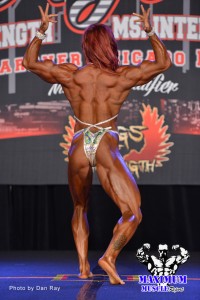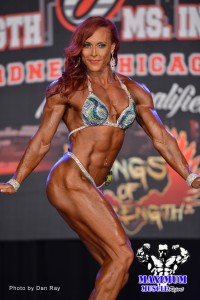 How the judges can ignore Katie's considerable charms - the rear bicep peak alone would have me spoiling my scorecard - is quite beyond me, but ignore them, to some extent, is what they did. I thought Katie looked as good as she has ever done. They thought she wasn't even worth the top 15. Sign of a quality field? Sign of the times?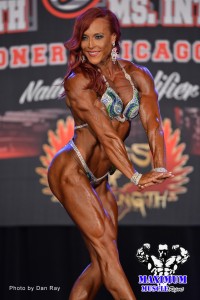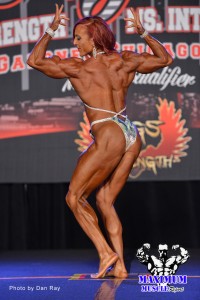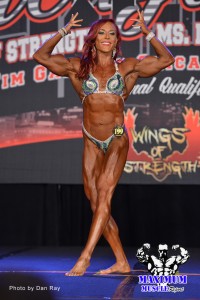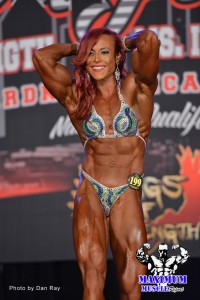 Katie thanked her fellow competitors for making the weekend "so memorable and fun" afterwards. She also thanked the promoter. She didn't thank the judges.
Looking forward to improving and continuing to change lives by sharing my journey,
she also said. Not sure sharing your journey has quite
changed
my life, Katie, but I've certainly spent probably a bit too much of it following your journey - and will continue to do so as long as you keep looking as tanned, hard and muscle sexy as this.
ALLISON SCHMOHL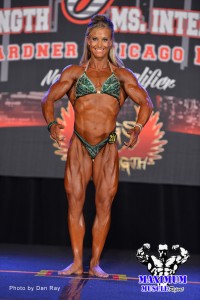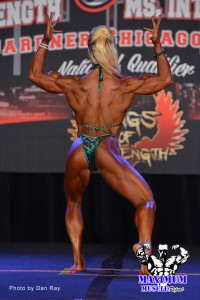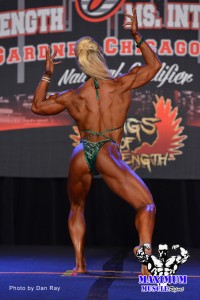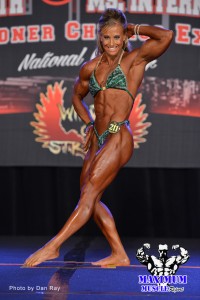 Schmoes who hate tats and implants
LOVE
Allison, and they are not the only schmoes in the Schmohl fan club who go all schmingly for the "SERIOUS muscle" (not my capitals) she has packed on since winning her pro card at the 2015 Jr USAs.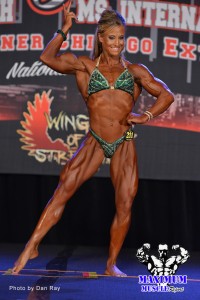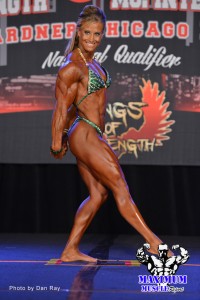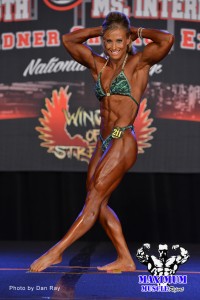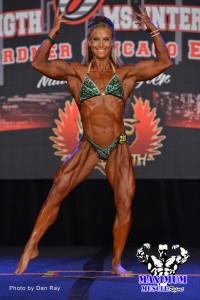 All Allison had to schmow for it
[stop it now - ed.]
before Chicago this year was a 13th at last year's San Antonio Pro. And a lot of fans.
From the depths of my heart,
writes one such Schmolette,
thank you Allison for incarnating perfection.
Who can resist that schmile?
[seriously, you need to stop doing that now - ed.]
PALOMA PARRA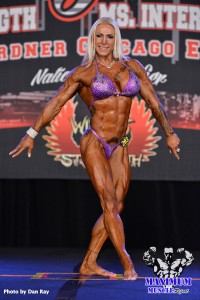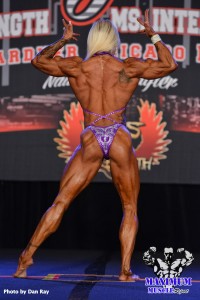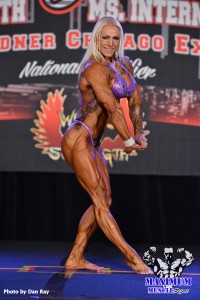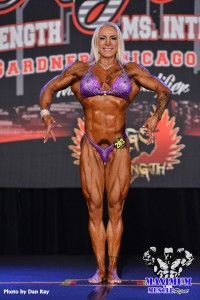 Looking as gnarly and hard as ever (ie. damn hard and gnarly) "The Veins from Spain", aka
Paloma Parra
, continued an excellent year with a 7th place here. Paloma also competed in the Masters Physique class, where she placed 6th, slightly odd because it meant she placed below women she had finished above in the Open class. Unless, that is, you are an IFBB judge I suppose, in which case it no doubt makes perfect sense.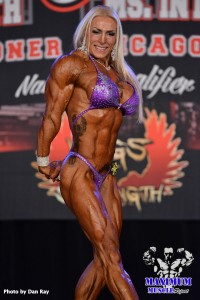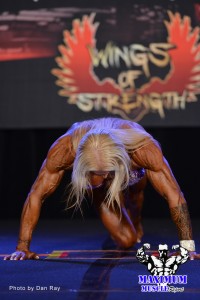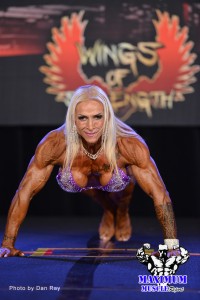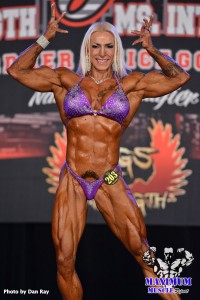 Her back is out of this world,
reckons one recent forum poster. I reckon she's all other-worldly. Now over 50 and still flaunting her own uniquely freaky, vascular sex appeal, Paloma was the only Women's Physique competitor from outside North America.
DIANA SCHNAIDT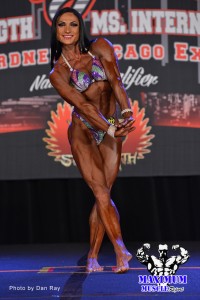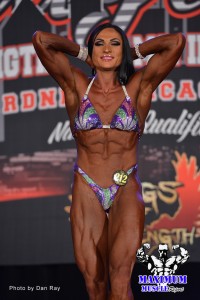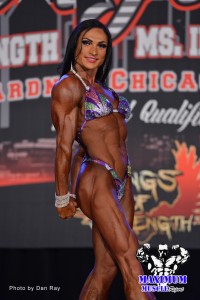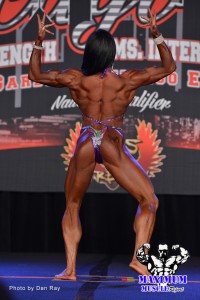 Diana, your
Hot and Hard 100 #11
for 2017, continues, in the words of
Hanna Hallman
, to "inch her way ever closer to the Olympia". Her qualification points for finishing 2nd here probably represent more of a leap than a shuffle in that direction, she now sits in joint third place in the table, and it is the top 3 who will qualify.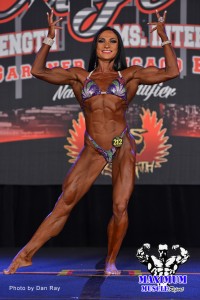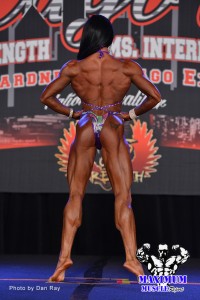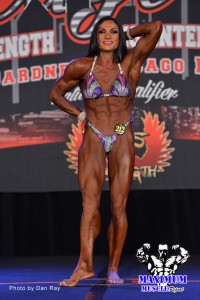 Another month, another show, another improvement for the tireless Diana. Her not overly-muscular, super-ripped, model-looks package may just have hit the WPD judging
zeitgeist
on the nose - as it did here with the Chicago judges - at just the right time for her to get her a place at the Olympia. She's certainly not getting any worse. Those abs and glutes alone make her FMS' #1 Chicago Physique Dream.
Check out more of these Physique Dreams, and more
here
.