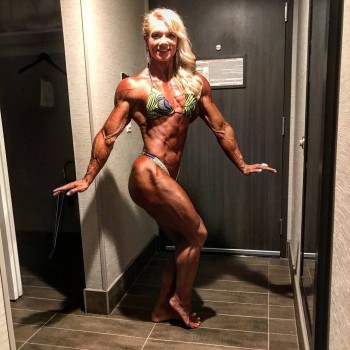 Our final shredded sensation of the week recently made her pro debut at the IFBB Arctic Pro, finishing 3rd. Unlike many other competitors,
Jessica Martin
didn't rush to her first pro show. She waited more than twelve months after her triumph at last year's NPC USAs. And in this fan's humble opinion, it was so worth the wait.
As the above routine, I think, aptly demonstrates, Jessica has got the complete package. It seems churlish to focus on just one of her many assets, but that's exactly what I'm going to do because pec cleavages like this are, sadly, in short supply.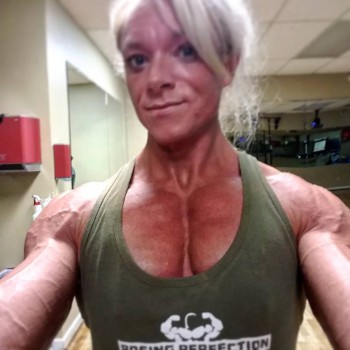 Thankfully, Jessica rarely misses an opportunity to show those mighty slabs of muscle off, and never
ever
misses an opportunity to show them off at their most magnificent, right after she's done push-ups to failure, the way she always ends her chest workouts.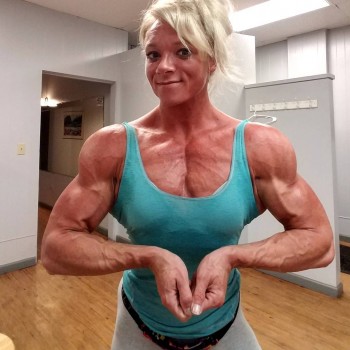 Now you can see this method works, but for the sake of comparison, I'll tell you that my PT gets me to do that too. Finish up chest day by doing as many push-ups as I can. Generally, I manage about 4. If I do 5, I feel like a superhero. Jessica, on the other hand, who says she can "do loads" when her pecs are not exhausted, cranks out about 30 of them. Wow. And then she takes her pictures of her pumped up pec meat.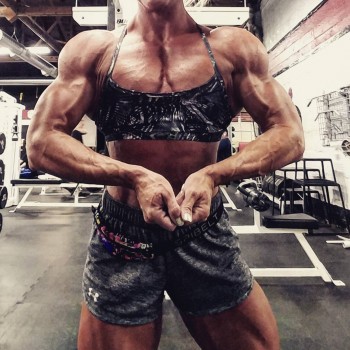 Knows what she's doing does Jessica.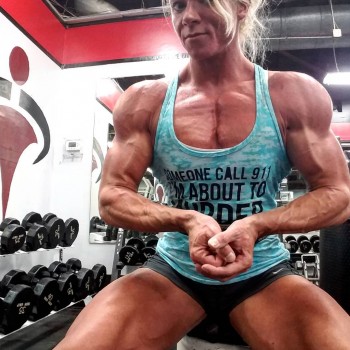 Jessica is
on Instagram
, and her Arctic Pro gallery is
here
.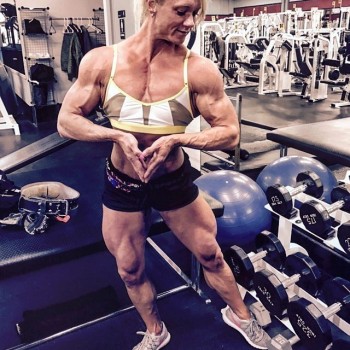 Any suggestions for future installements of She's So Shredded would be most welcome. Use the comment box below, or email 6ft1swell@gmail.com.
Thank you for your continued support.