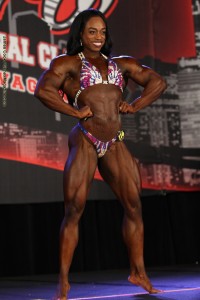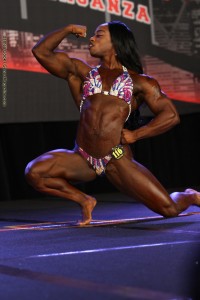 The seemingly inexorable rise of
Brittney O'Veal
continued in Chicago, as she picked up the winner's cheque on her professional debut, the third show of her career.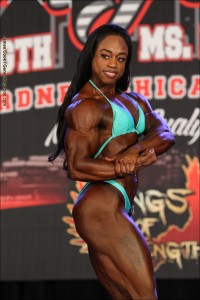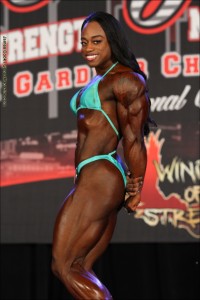 It wasn't even two years ago that, as a Physique competitor, she was doing her first show, placing 3rd (out of 5) in her native state of Texas, and only a year ago that she was winning her pro card at her second ever show, and her first as a Bodybuilder, the NPC USAs. Her victory in Chicago means that her 4th show will be the 2017 Rising Phoenix. Few competitors in history have had such a fast rise to the top.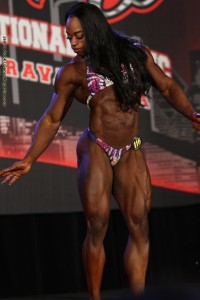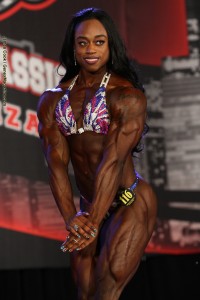 Brittney was an athlete and then a boxer (with a 12-1 record, apparently) before she came to Bodybuilding, a decision made as casually as Brittney picks up trophies.
I'd been contemplating it for a while, but I never really wanted to get right into it,
she says.
People kept telling me "You've got the genes for it", so I was like "What the hey!".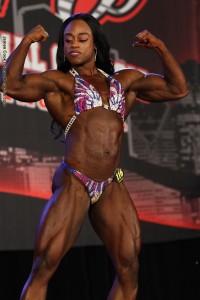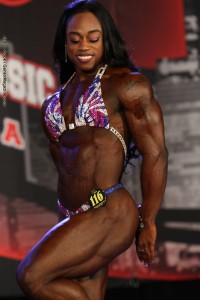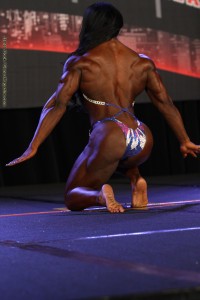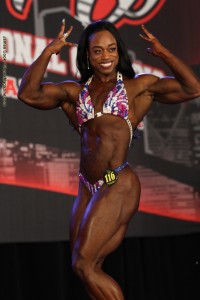 Those genetics are, according to Brittney, what convinced
Margie Martin
to be her trainer after Brittney - impressively pro-active - contacted The Queen via Facebook before her 2016 USAs win, and - in my inexpert opinion - it's when Brittney faces the back of the stage that those genetics, and what Brittney has done with them, are best displayed, from head to toe, in all their magnificent shapely muscular glory.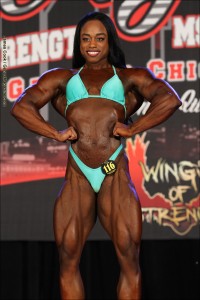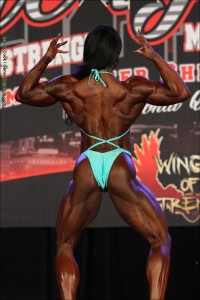 I'm ready to go to the Rising Phoenix and step on stage and win that title,
an "exhilarated" Brittney declared afterwards. I certainly wouldn't bet against her.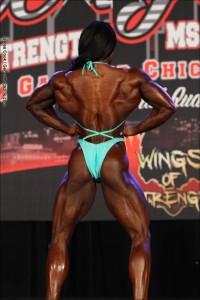 Brittney on Instagram
. Chicago all week on FMS.
Enjoy!